See more photo stories on the subject of adoption of foreign babies feral mothers.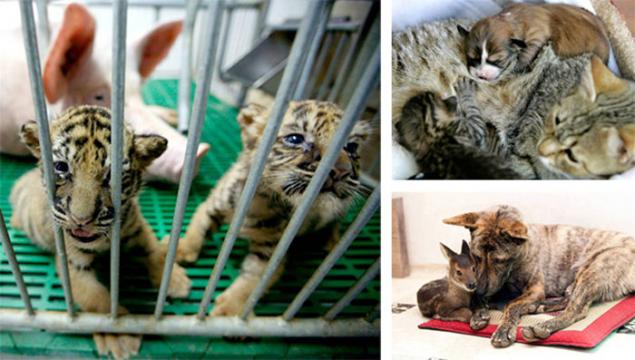 Golden Retriever Isabella adopted three white Bengal tiger - Nasir, Anzhik and Xidan. Their mother
I abandoned them 15 hours after birth.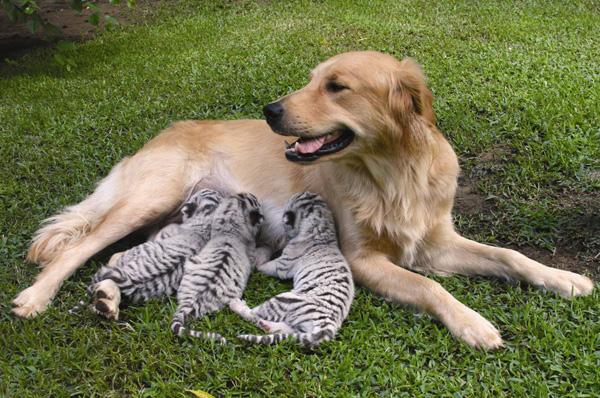 Amy - a cat who adopted Belchenko Rocky. Curiously, Rocky learned to purr like a kitten.
Katinga - dog with a German farm adopted by a pig Polinhem.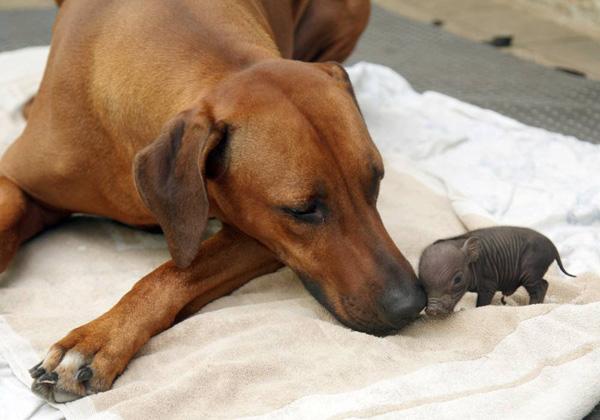 Another mother squirrel - pudeliha Pixie