It's no secret that snowdrops are listed in the Red Book. However, this fact does not prevent people from shamelessly picking unfortunate flowers. As soon as the primroses appeared from under the ground - at the market, stops and at the metro, old women immediately appear, holding a
bouquet of snowdrops
in their hands. This picture looks very sad, because grandmothers sell plucked flowers not from a good life. But should we buy them?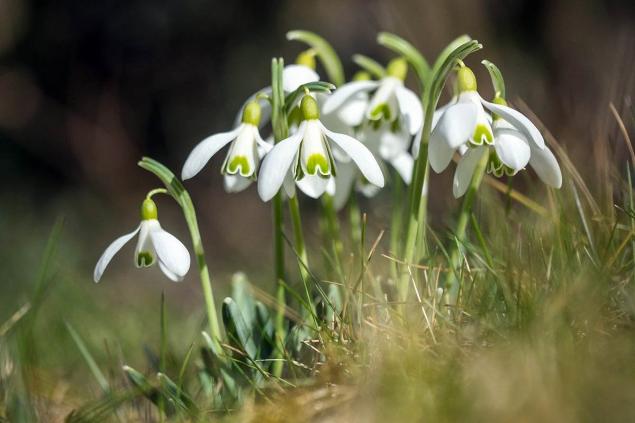 A bouquet of snowdrops Destruction of flowers listed in the Red Book is equated with poaching. This means that a person can get a fine. An innocent desire to collect a cute bouquet of spring flowers entails administrative responsibility.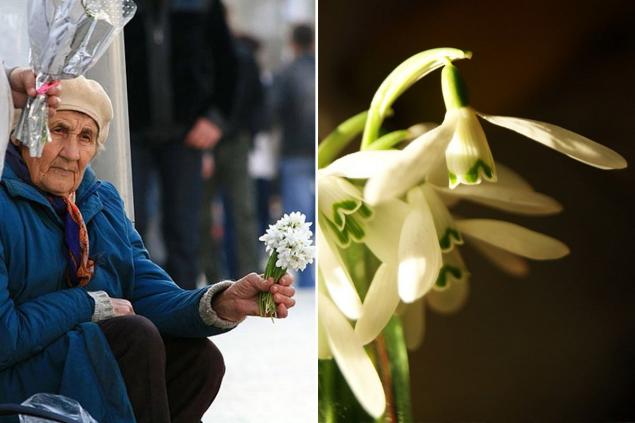 In some regions, fines are provided not only for those who sell flowers, but also for those who buy them. It seems to me that this is fair. After all, by purchasing a beautiful bunch of snowdrops, you automatically support an illegal business. And also you make your tacit contribution to harm to nature.
Every year more and more species of flowers and plants are entered into the Red Book. This would not have happened if not for the deplorable statistics. For example, in Ukraine, about 25 million primroses die every year. Among them, 90% are snowdrops.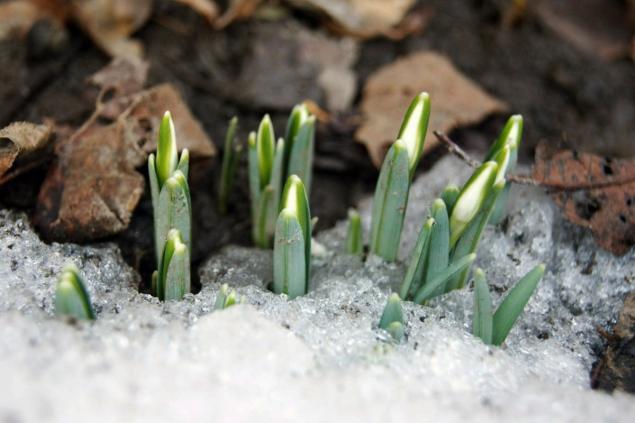 Unfortunately, despite this, environmental warnings are still inconclusive. A small bouquet in a bright wrapper becomes a lure for a huge number of people. True, not everyone realizes that the "shelf life" of such flowers is negligible. Until you bring the primroses home, they will have time to lose their presentation.
Why you shouldn't pick snowdrops The life cycle of snowdrops is rather short. They only have a few weeks to accumulate nutrients, then ripen and disperse the seeds. The most important life processes take place in the flower bulbs, that is, underground. Pulling snowdrops out of the ground, people destroy those very bulbs. As a result, the habitat of primroses is shrinking.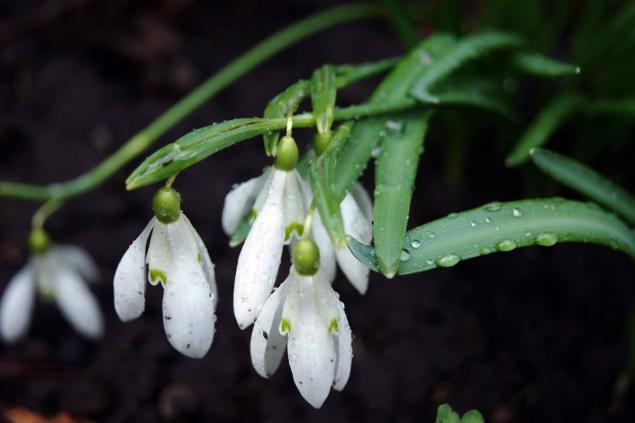 However, this does not mean that the snowdrop can be carefully cut. After all, if you destroy all the flowers, they simply will not be able to restore their numbers next year. 4–5 years are enough for the primroses population to disappear. Is the fleeting delight of a sweet bouquet worth the disappearance of an entire species of flowers? Hardly.
What to do? No wonder they say that
demand creates supply
. People need to stop supporting the illegal trade and stop buying rare flowers. Surprisingly, many are not even confused by the cost of such bouquets. After all, sometimes sellers significantly inflate the price, once again focusing on the fact that you have to pay for uniqueness.
If you want to enjoy the sight of a beautiful primrose, go to the forest and just
take a picture of the spring flower
. Photo hunting is an original way to spend time with family and friends. In addition, you can refresh your memory of a pleasant memory at any time, simply by opening a photo in your phone.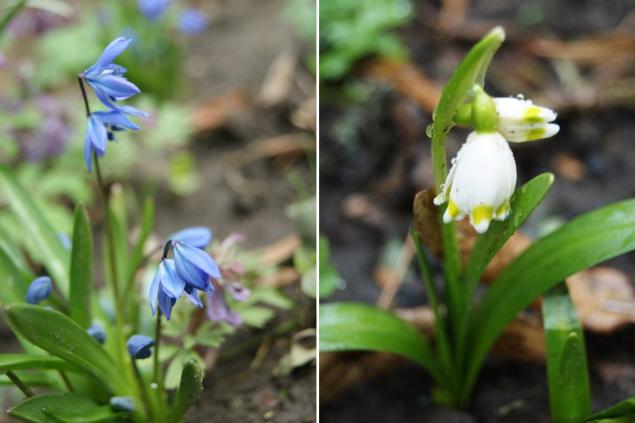 By the way, the snowdrop is not the only primrose. With the passing of winter, such beautiful flowers as white flower, blueberry, anemone appear. We wrote more about these and other beautiful plants in this article. We suggest you admire them as soon as possible.
From the editors Snowdrop has long been considered one of the main symbols of the arrival of spring. And we're sure you don't want him to disappear forever. The editors urge you
to be more careful with our nature
. Remember that it depends on you and me whether the snowdrops will be able to preserve their population in the future.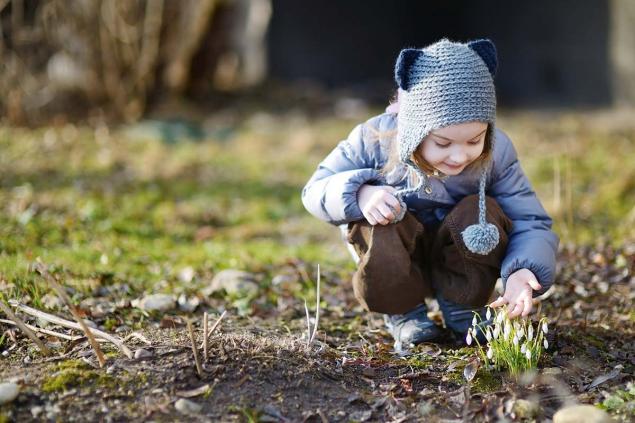 Tell me, have snowdrops blossomed in your area? This usually occurs between March 8th and 20th. However, sometimes primroses appear from the ground at the end of February. It will be great if you send us your photos in the comments. Warm and bright spring!