Writes the author: This track - one of the few places where having driven with all the dope ass car you not only do not stay wrong, and you hear the screams of the enthusiastic audience. Here, everything is possible - contact fight, knocking opponents off the track.
Here you need to cut opponents and beat their machines that have the power. What am I doing? On July 2, the beam Tuba near Simferopol in the Crimea were the first race to the bottom. 25 cars in skhlesnulis uncompromising battle.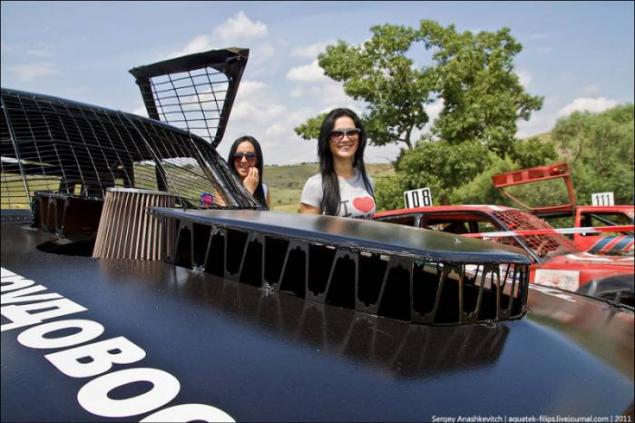 Morning dawned beam Tuba quiet and calm. Machinery resting on trailers and swirled around the girl, trying to get into the frame to photographers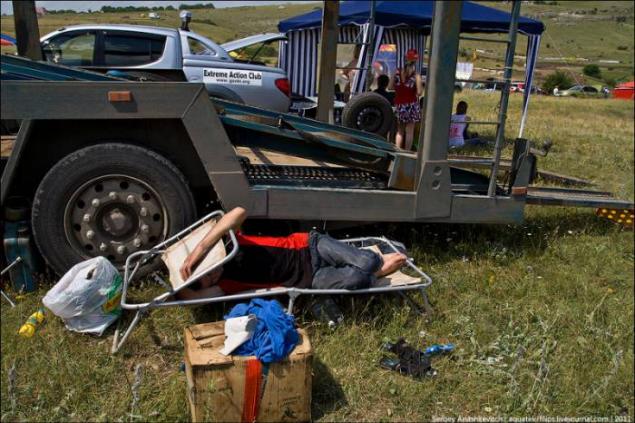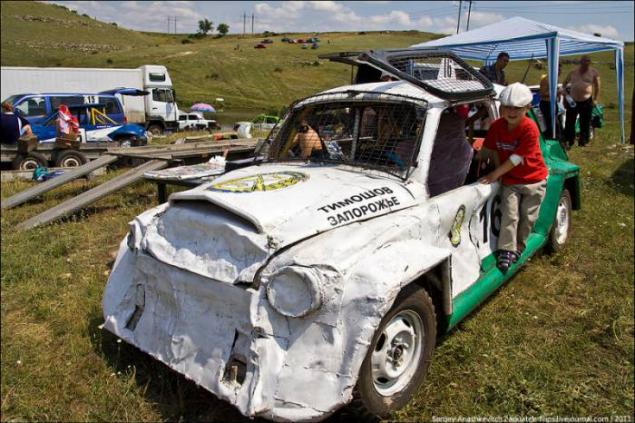 Small hijackers searched unlocked supercars, hoping to profit by expensive production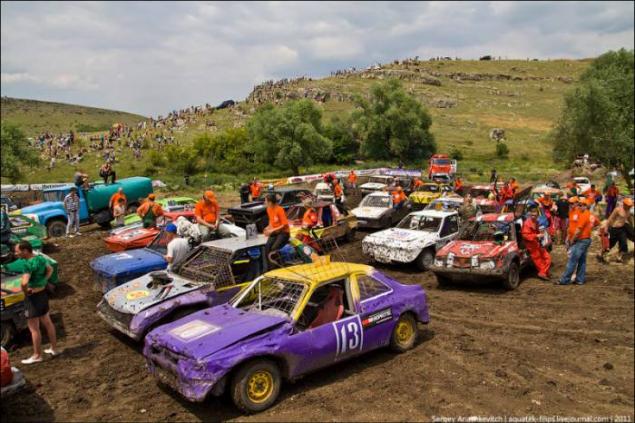 But it was just some two hours and 25 Muscle cars lined up at the start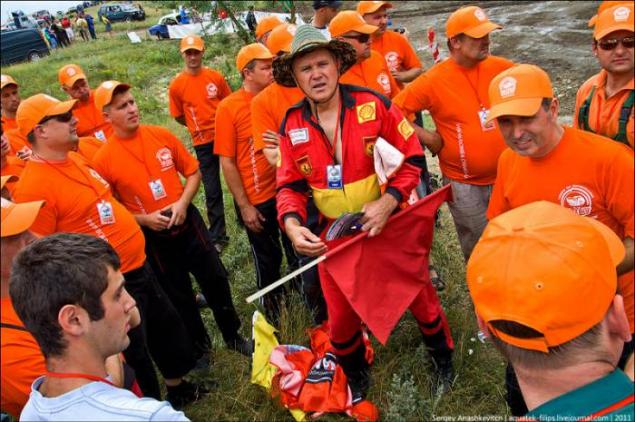 A short briefing by the chief judge of the competition. Dude least coloring than the cars involved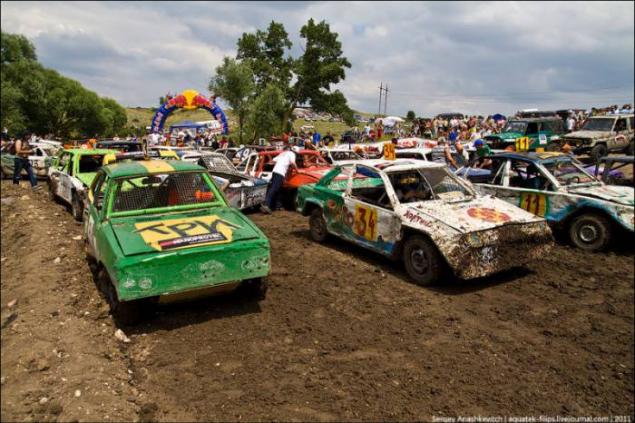 Minutes before the start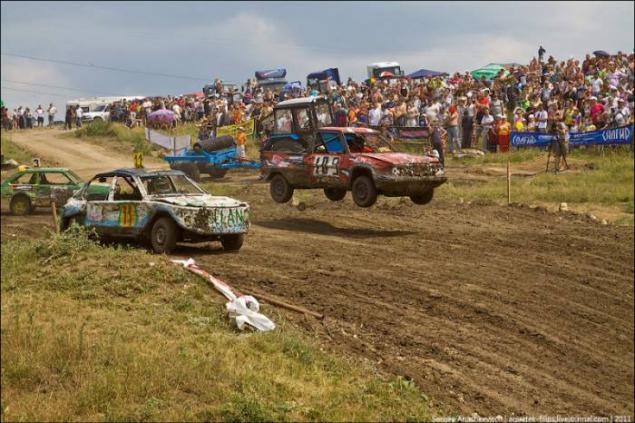 I suffered. Someone once flew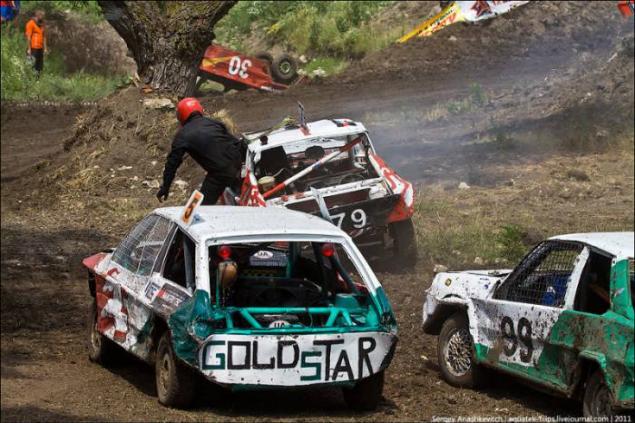 First descent did not have long to wait. Here the main thing quickly dump. If you want to remain intact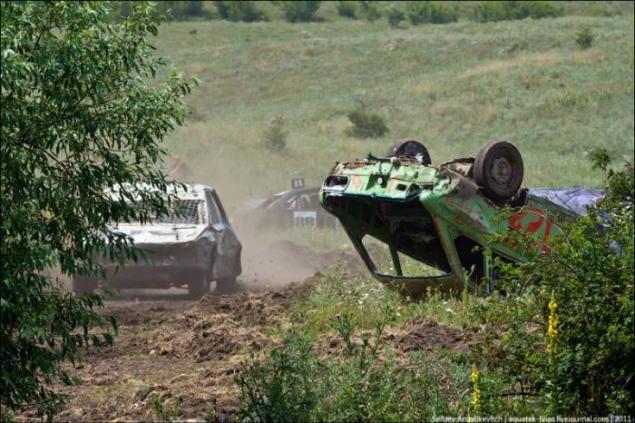 The first coup was also just around the corner. IL-zafigachit and on the second lap. By the way it was just 3-in on laps 12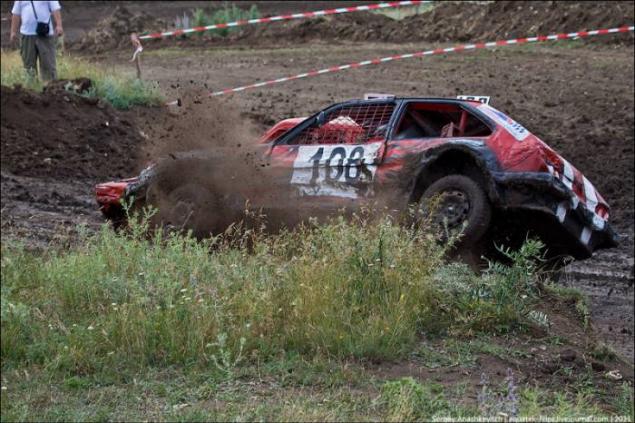 Pushed at every meter distance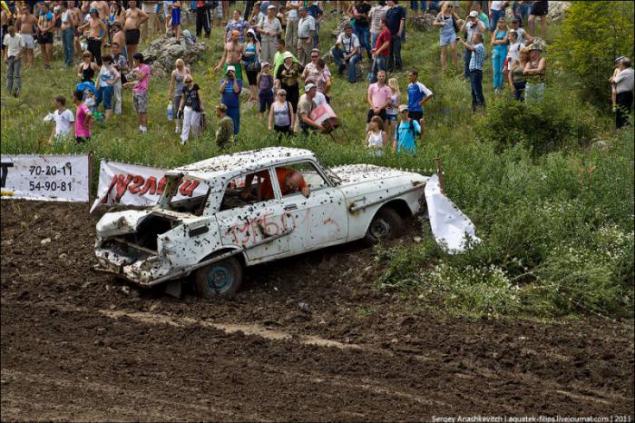 Turbo Moskvich sustained long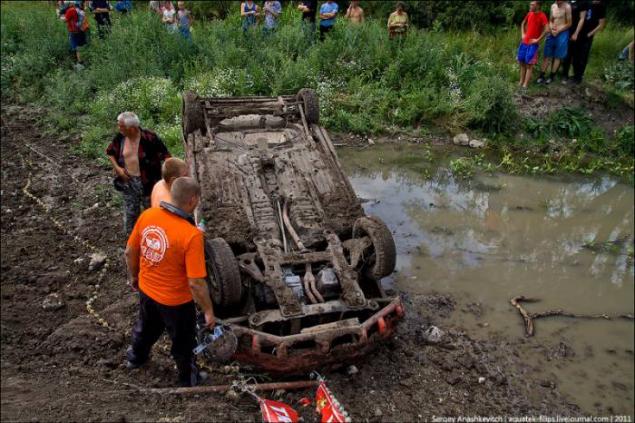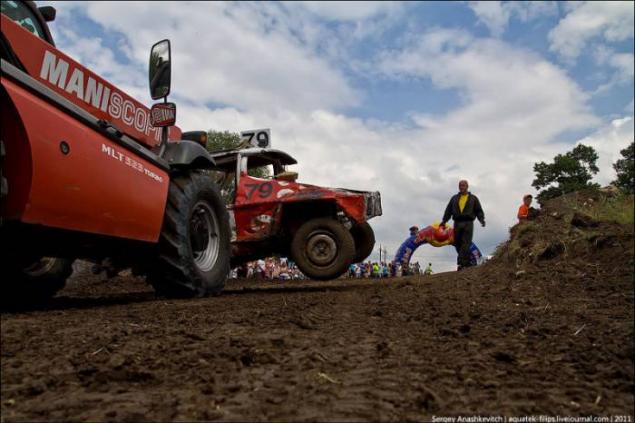 After the first 12 laps gave the teams the opportunity to remove the broken stuff from the road.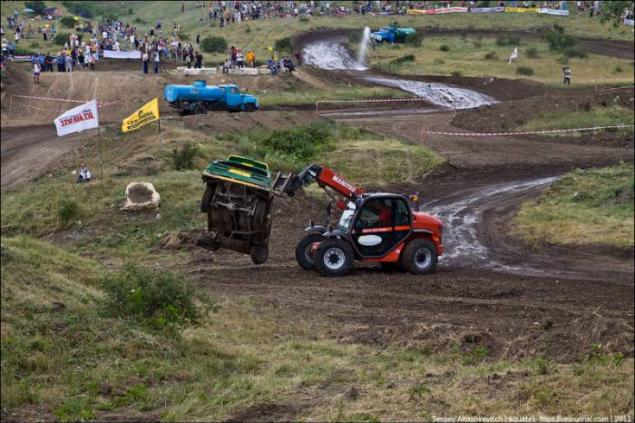 Tow trucks worked unceremoniously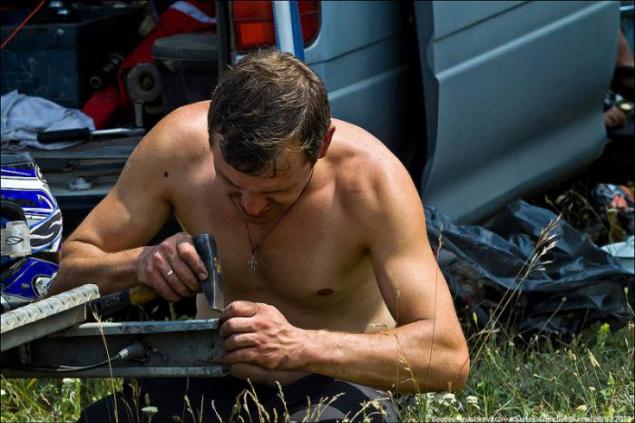 At half-time mechanics rushed to repair the machine. Of course the old fashioned way - with a hammer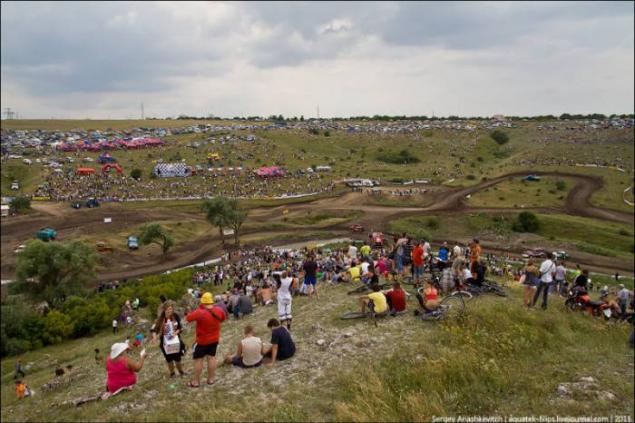 General view of the track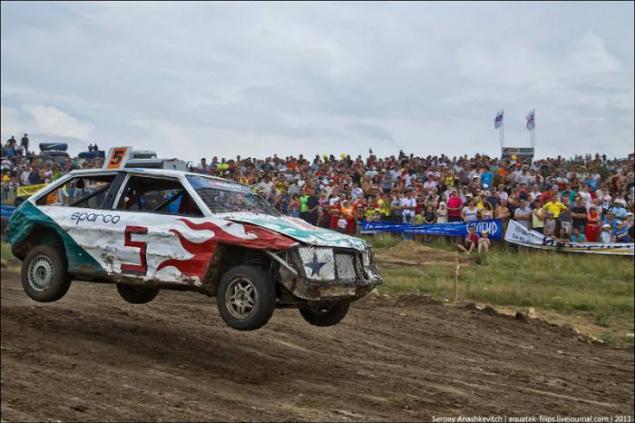 Flew on the second run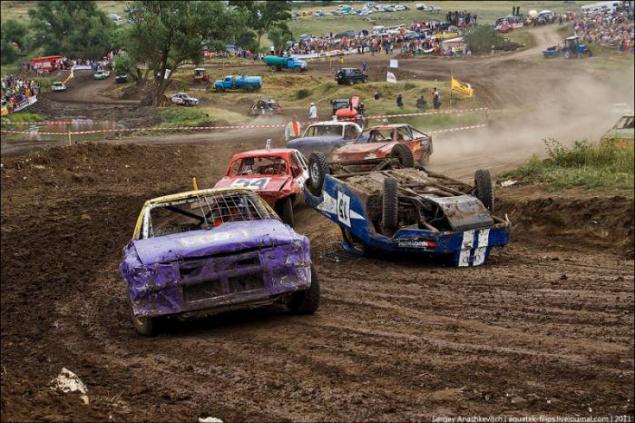 The first went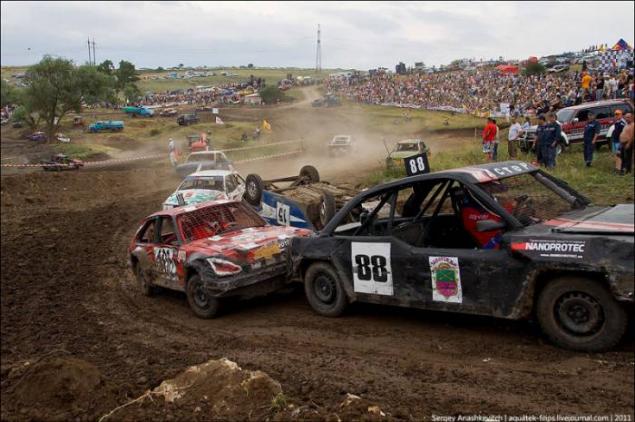 Settle down back here honorable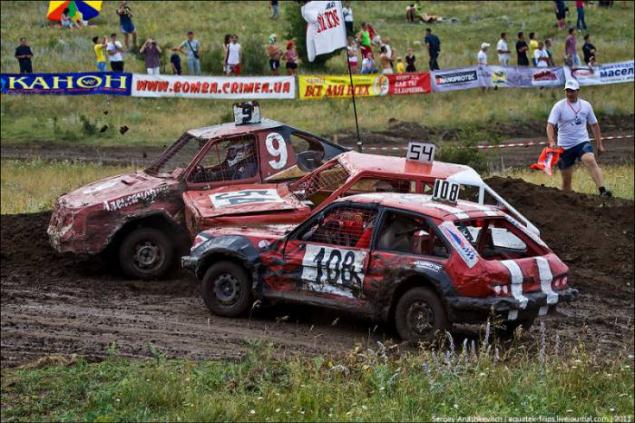 A turn of the narrow - the three of us did not go. Someone will have to push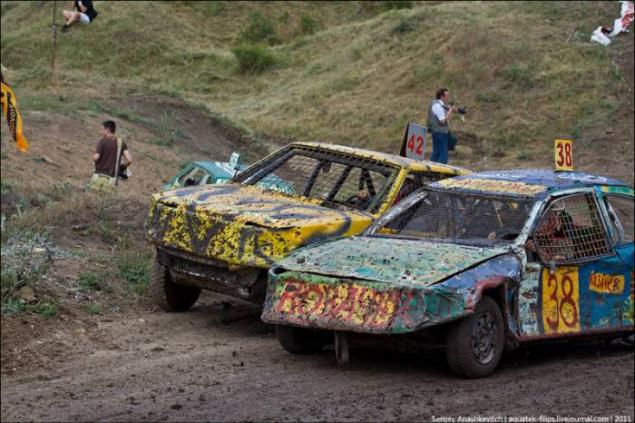 The fewer competitors remain on the track, the more chances to win. Especially in the latter, the royal race - when the winner comes out the only remaining on the track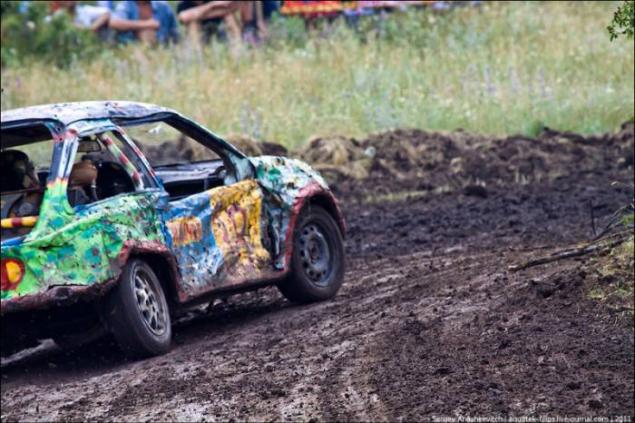 Almost new automotive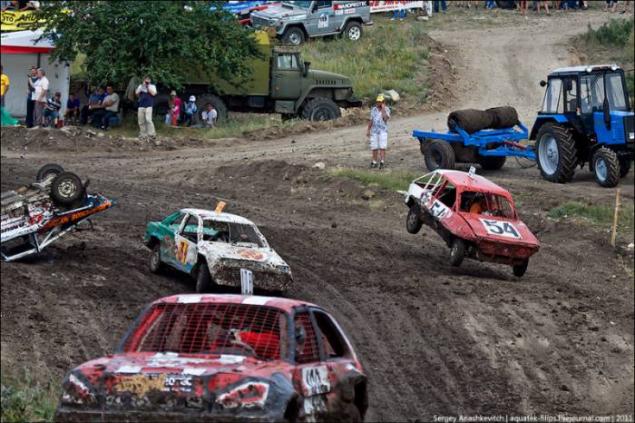 Jump, jump ...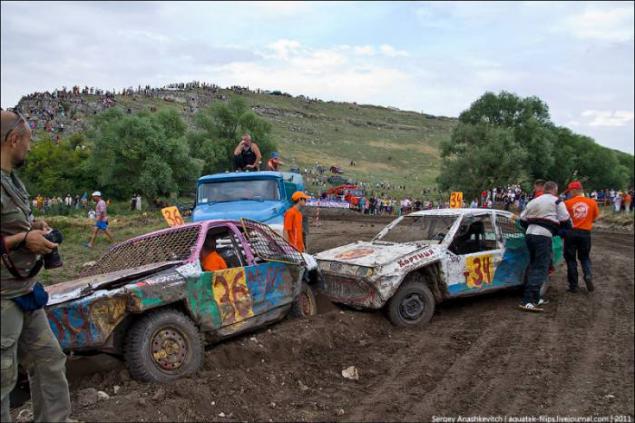 Opponents lost in ecstasy. They grappled and discovered during excavations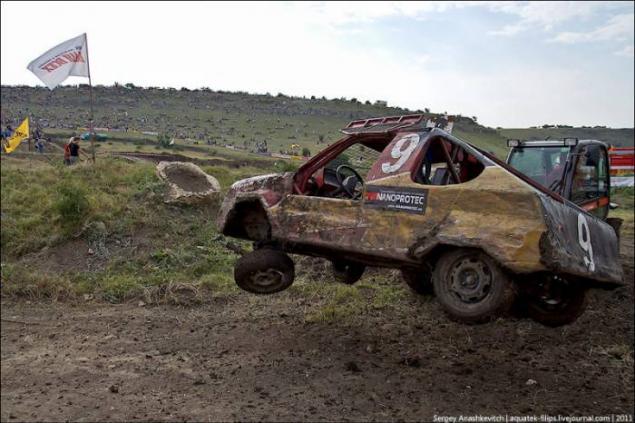 Here's a rubbish left after racing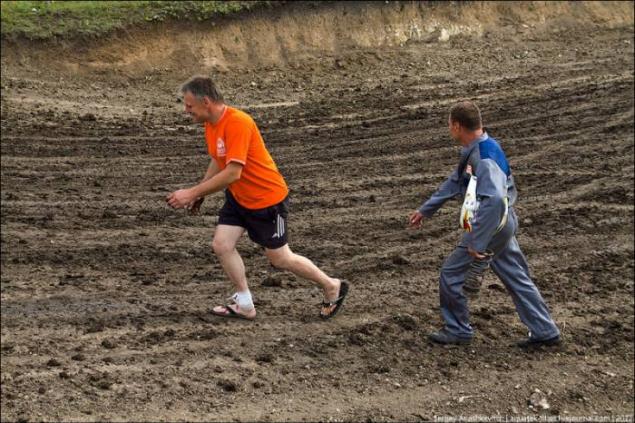 Valim, while we did not notice. Ferrous metal collectors)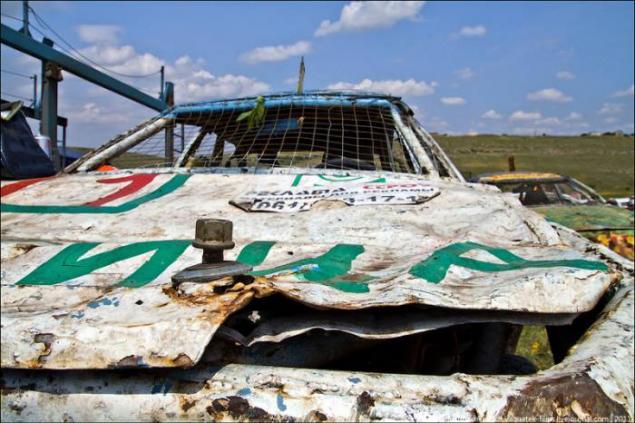 ... Little has broken locks on the hood - a new solution leading tuning studio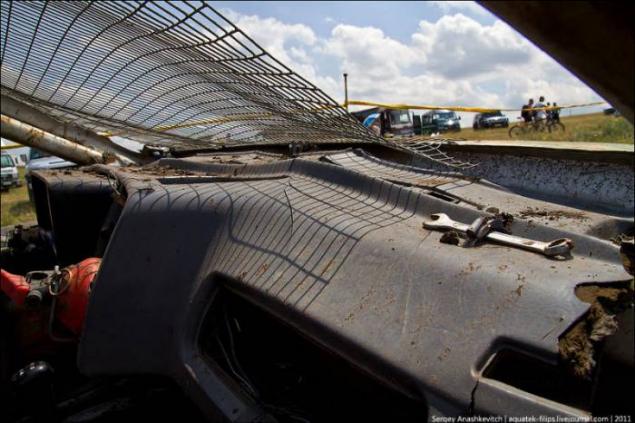 There wrench also performs the function of the castle. For torpedo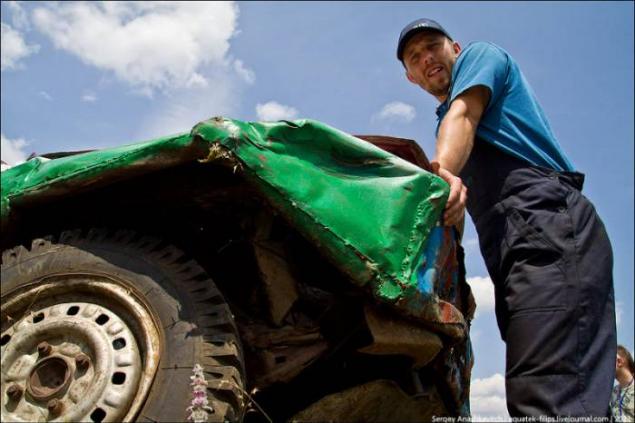 But such machines were returning from races