Some models, such as the boiler Proterm 9 kW, combine both connectivity and can run on the network with a voltage of 220 volt and 380
An alternative to a gas boiler equipment at the organization of water heating are electric boilers. Installing this type of generator thermal energy does not require complex coordination with Supervisory bodies, but will permit the selection of high electric capacity. In addition, you need to replace the device that records consumption of electric power. This step, due to the attractive pricing, significantly reduces monthly expenditures for space heating.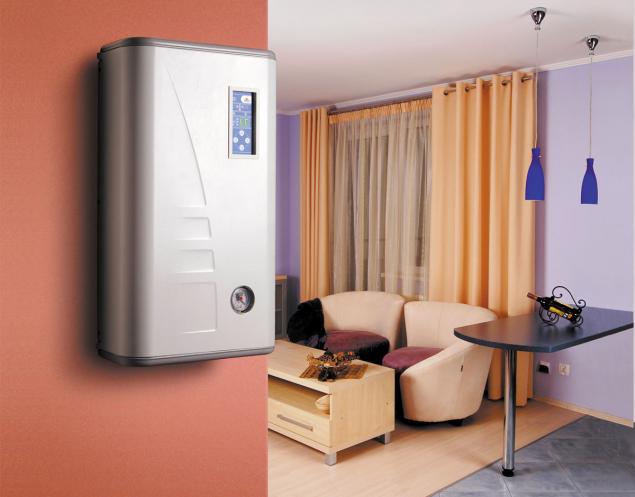 Classification electrosolv
Depending on the constructional features and the method of conversion of electricity into heat, there are three main types of electric boilers:
Tenovye units. Heating of the heat carrier is carried out using a thermoelectric heating elements (ten).
Electrode boilers. The water is heated as a result of periodic change of the poles of the electric current. The coolant acts as a conductor to increase its conductivity resort to salt solutions at low concentrations.
Induction vodograi. The thermal energy released during the interaction of two windings: primary and secondary. The basis of the principle of induction – the relationship between electric current and magnetic field.
Based on the characteristics of the mains, refrigeration equipment is divided into two categories: single phase and three phase units. Some models, such as the boiler Proterm 9 kW, combine both connectivity and can run on the network with a voltage of 220 volt and 380 volt.
Electric tenovye boilers
Takovoe boilers are most widely used for household and commercial use. Maximum configuration of electric boilers offers the Czech manufacturer in a series Protherm Skat. Eight positions of nominal power in the range from 6 to 28 kW simplify the selection of economical heat generator under the heated volume of the structure. The units are fitted with the following devices and units:
circulation pump;
safety valve to release excessive pressure working environment;
automatic valve for venting;
expansion tank the diaphragm type 8 liters;
a protective device from overheating.
Heating systems using electric boilers for space heating is characterized by high efficiency. The boiler operation is not accompanied by harmful emissions into the atmosphere, and to the places of their installation have not put forward specific requirements. The advantages of electric boilers include the quiet operation, precision temperature settings, compact size and the ability to quickly mount.