Energy Observer is a "green" catamaran that will soon travel the world. The ship is propelled solely by renewable energy using the power of wind, sun and water.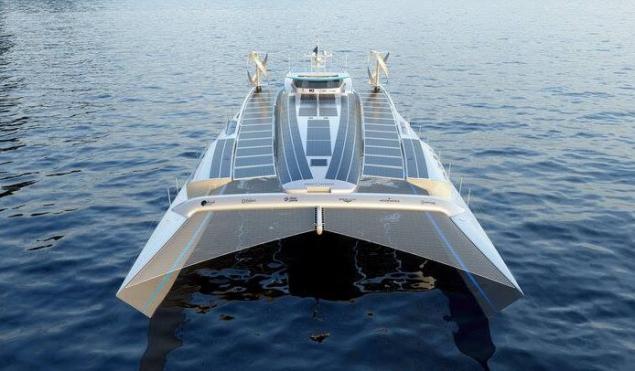 On the future of the boat with zero emission has a team of professionals, which has 50 people – sailors, engineers, and architects. Work is under way in Saint Malo, on the North-West of France. The project is a continuation of the idea of the plane Solar Impulse, which has already completed his journey around the world.
"Energy Observer is a technological challenge. It's like "solar" Solar Impulse plane, but in the marine adaptation and made in France. Its goal is the energetic stability and the opportunity to travel around the world is completely Autonomous. Feed it will be only the natural resources and renewable energy sources" — so tell you about his brainchild developers.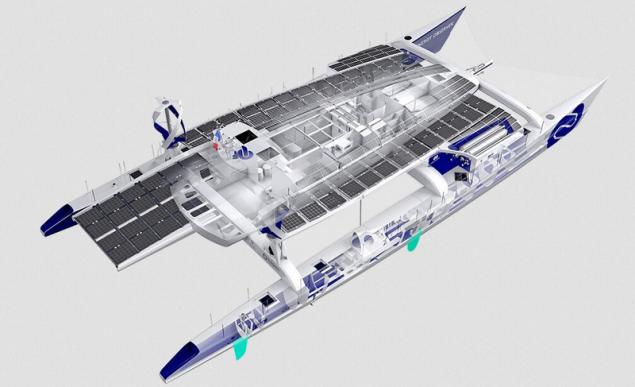 Solar panels, wind turbines and fuel cell system based on hydrogen – it all installed on the catamaran, the length of which reaches 30 meters. And thus it does not pollute the environment.
Based on the "green" boats was taken racing boat. In order to do the catamaran that will operate on renewable energy sources, took three years. Its size has not changed, but its weight has increased by two and now stands at 20 tons.
"Everyone will be able to see this boat and to see her work. The movement of the ship Energy Observer can look at social networks. You can even see what's happening inside. We are planning many innovations, even the virtual reality. You can regularly watch than it is now doing on Energy Observer," says expedition member Jerome Delfos.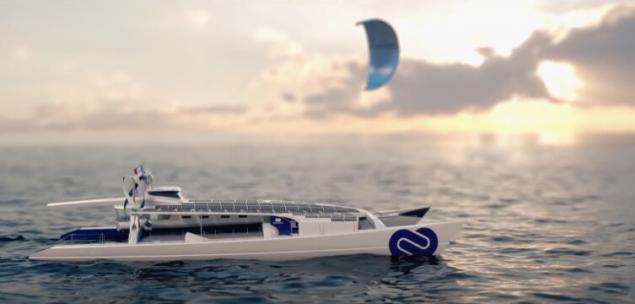 It is planned that the Board will be 4 professional sailor and engineer and operator, which will distribute multimedia content in the network. In April they will begin their trip around the world of French Brittany, water and eco-friendly route will run through 50 countries around the world and is expected can last 6 years.
For the possibility of movement in case of failure of onboard power supplies, the boat was equipped with a kite (kite), which, if necessary, to perform the functions of the sail. While the implementation of the project Energy Observer French skippers Frederick Dayrell and Victorian Erussard, as well as a scuba diver, Jerome Delafosse spent 5 million euros. published
Source: ecotechnica.com.ua/transport/1956-zelenyj-katamaran-energy-observer-gotovitsya-v-krugosvetnoe-puteshestvie.html