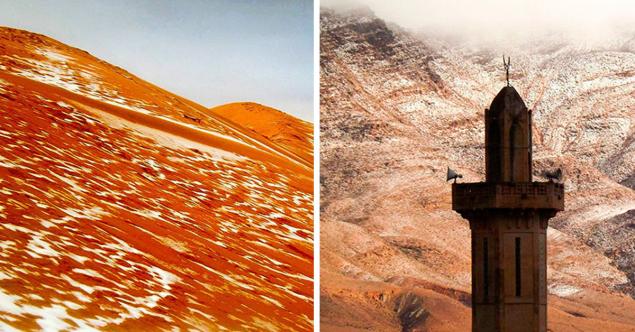 The Sahara desert is the last place you'd expect to see snow. The temperature there is usually never drops below 30 degrees, and rainfall is extremely rare. And this is the first time in 37 years, the impossible happened — in the desert snow!
The website
shares with the reader a remarkable photo of white snow, which lies on the orange-yellow sand of the Sahara!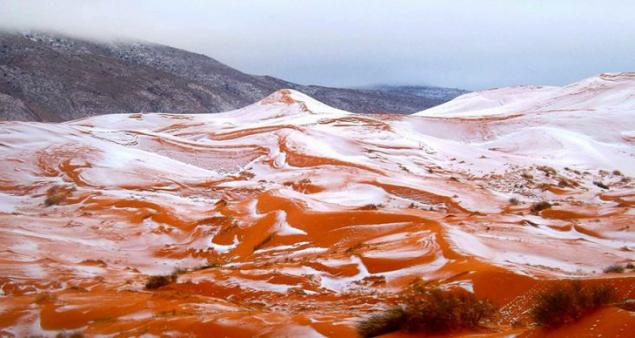 Photo source: Boredpanda.someti amazing shots caught in the lens of elderly photographer from Algeria Karim of Boucetta.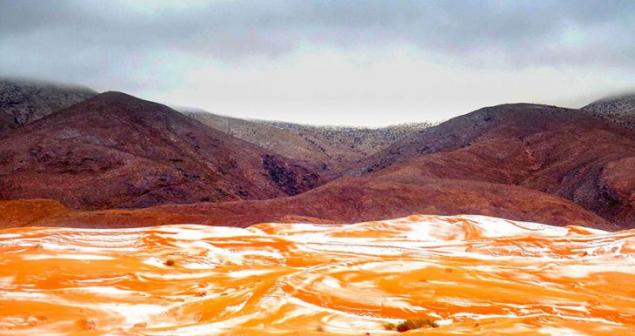 Everyone was amazed when I saw snow falling in the desert. This is a very rare sight.
The snow lay in the Sahara for almost a day, but the next morning, already melted
"This is the second time in my life when I see snow in the desert. The first time I witnessed this miracle in February 1979," says the photographer.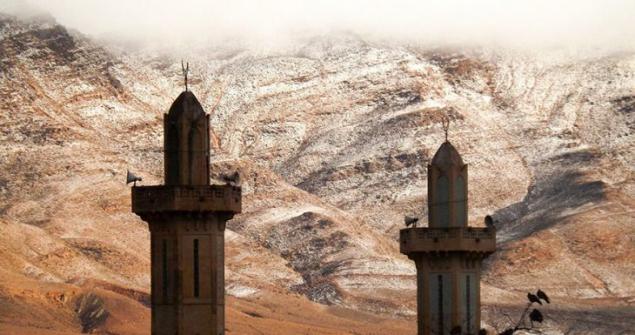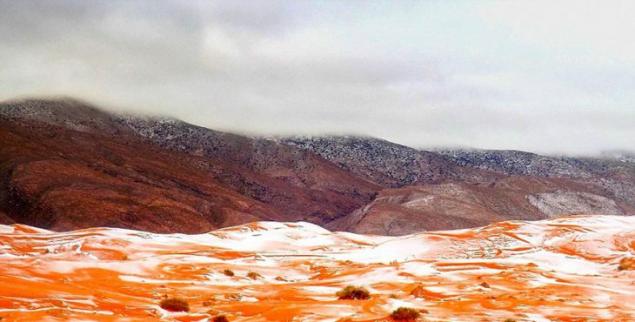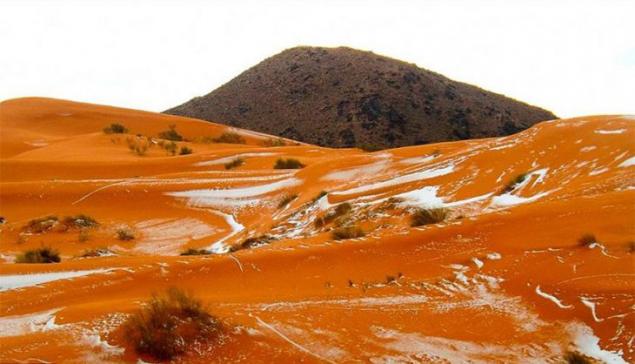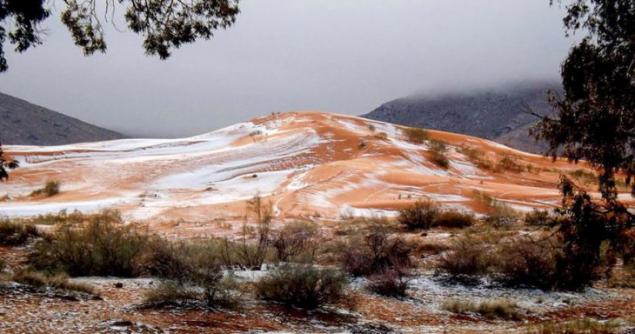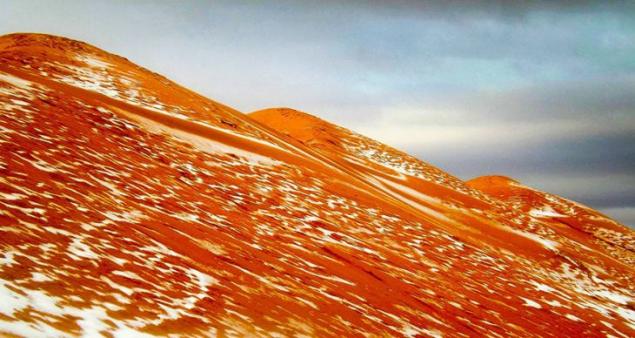 via www.boredpanda.com/rare-snow-sahara-desert-geoff-robinson/?_t=1&_f=featured