Most of us have scars that we wish to hide, so they do not spoil the appearance of our skin. Some scars are very difficult to get rid of, and the only time they can become barely noticeable.
Accidental cuts, abrasions and scars after surgery — these are the main reasons because of which our skin remain unsightly marks.
Although they do not indicate health problems, they can significantly reduce our self-esteem and self-confidence.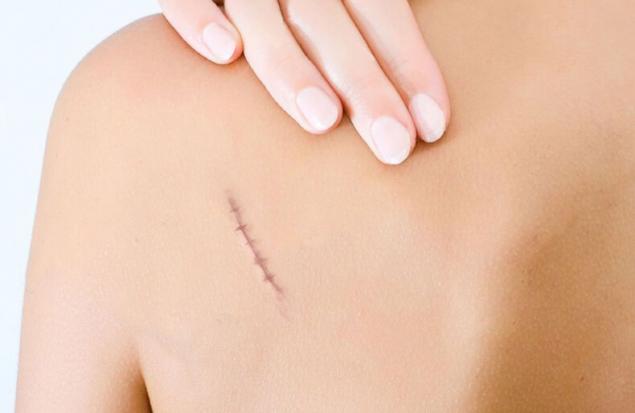 Fortunately, there are various cosmetic products that nourish the skin and help to reduce their size.
Of course, you can buy a cream at the pharmacy, but we want to tell you about the 100% natural cream that allows you to make the scars and abrasions less visible.
What is cream against scars and cuts?
This natural cream allows to heal scars, cuts and other small injuries. It is an environmentally friendly product that has a disinfectant and anti-inflammatory properties that improve skin condition.
It is made of beeswax, antiseptic and astringent substance, which is included in many cosmetic products to nourish and repair the skin.
It also contains cocoa butter — a moisturizer rich in antioxidants that protect the skin from eczema, dermatitis and irritation.
It also contains vitamin E and calendula, which is known for its rejuvenating and regenerating properties. And vitamin E, and calendula is especially helpful for skin that suffers from the effects of free radicals.
Calendula is a natural antiseptic and anti-inflammatory herb, is very effective against psoriasis and various skin infections.
C the most ancient times these substances were used to treat superficial burns, scratches and various injuries.
In this article we will tell you how to prepare this natural cream is and how to use it properly.
A homemade cream based on beeswax vs scars and cuts
This natural balm for its properties superior to most commercial products against cuts, stains and burns.
It is suitable for any skin type, including sensitive skin of young children.
You will need:
½ Cup of beeswax (100 g)


¼ Cup cocoa butter (100 g)


¼ Cup essential oils of calendula (50 g)


¼ Cup olive oil (50 g)


¼ Cup comfrey extract (50 ml)


1 capsule of vitamin E


5 drops of lavender essential oil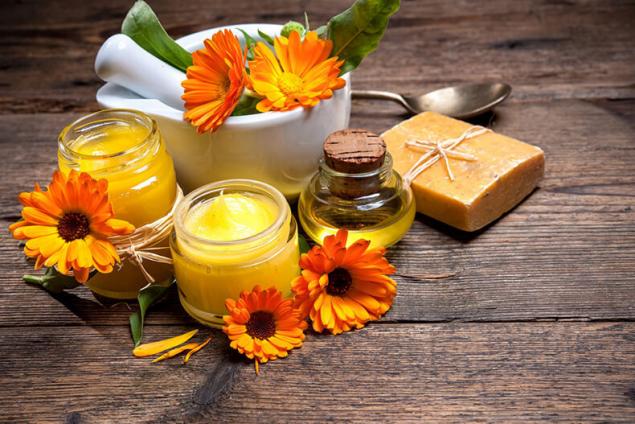 How to cook it:
Melt beeswax in a water bath in a glass bowl.


Then add cocoa butter and stir until smooth.


When the mixture becomes homogeneous, add the calendula oil and olive oil.


Lower the fire and stir the mixture with a wooden spoon.


Add to it an extract of comfrey, vitamin E and lavender essential oil.


Leave for at least another minute and remove from heat.


Until the cream is frozen, pour it in a glass jar with a lid.


Keep cream in a cool, dark place away from heaters.


This cream can be stored up to one month.


Don't forget to sterilize the glass container in which you keep cream, not to spoil its quality.


How to apply:
Take a little cream with fingertips and RUB into problem areas and massage in circular movements.


Let it absorb into the skin, not washed off.


Repeat this procedure three times a day.


It is important to know!
Like other natural remedies, this cream may not give immediate miraculous effect. It must be used continuously for a certain period of time.
Although these ingredients are 100% natural and should not cause any problems, better pre-test for possible allergic reaction, causing the cream on a small area of the skin.
If you notice irritation, redness or burning, it is better to choose a different tool.
Don't forget that you can enhance its effect if you drink enough water, use moisturizer, and eat right.  
Do these 3 exercises and you will quickly get rid of double chinGlowing skin in 3 days
If you follow all these tips, you'll be able to get rid of scars without the intervention of a specialist.
The materials are for informational purposes. Remember, self-life-threatening, for advice regarding the use of any medicines and methods of treatment, contact your doctor.published  
Source: steptohealth.ru/naturalnyj-krem-kotoryj-pomozhet-sdelat-shramy-i-porezy-nezametnymi/