Forty one million one hundred fifty nine thousand two hundred thirty five
Ninety nine million nine hundred forty one thousand two hundred eighty three
The best friend of any traveler, as it is known, guide. But this guide with dry facts will not immerse you into the local atmosphere, do not talk about a different mentality, do not tell the mysteries and peculiarities of the foreign culture. All of this should refer to the literature.
Site
has written 20 books that will prepare you for an exciting journey.
Europe
Three million eight hundred seventeen thousand one hundred forty eight
Graham Robb's"Parisians. A story of adventure in Paris" With the fascinating stories of this book, the main character and the background which is a famous Paris, you will take an educational journey through the ages of French history, learn about the life of the different residents of the celebrities, murderers, prostitutes, revolutionaries, poets, and probably Paris is brought to you in totally awesome new light.
Read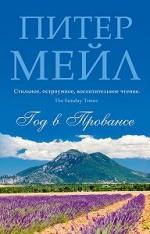 Peter Mail"Year in Provence" "a Year in Provence" is still considered the best travel book on France. It's a story about the English couple, who made the dream a: they bought an old farmhouse in the South of France and began a whole new life, full of gastronomic pleasures, unexpected discoveries and adventures.
Read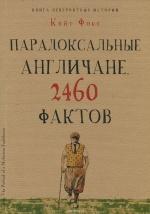 Kate Fox"Paradoxical British. 2460 facts" This book created a furore in the homeland of the author immediately after publication. Kate Fox was able to create a funny and amazingly accurate portrait of English society. It analyzes the quirks, habits and weaknesses of the British, but he writes not as a researcher but as an Englishwoman — with humor and without fanfare, witty, expressive and accessible language.
Read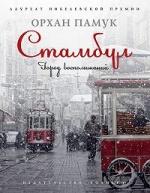 Orhan Pamuk"Istanbul. The city of memories" is a Melancholic work of Orhan Pamuk will introduce you to Istanbul, the mysterious and beautiful light with the fingerprints of the former greatness of the Ottoman Empire. Speaking about his childhood and adolescence, the writer reveals to us in Istanbul as the secret that is to know and love. Reading this book is recommended with a map of the city.
Read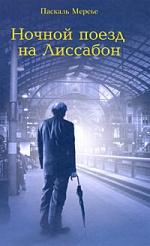 Pascal Mercier"Night train to Lisbon" the life of the protagonist of the novel — a Swiss teacher of languages — flowed calmly and steadily, until he met on the bridge by a mysterious stranger who turned out to be Portuguese. Now all his thoughts were about the woman... about Portugal. Unexpectedly, he went to Lisbon, plunging into the alluring world of strangers. Roman called one of the best philosophical works of the Europe of new time.
Read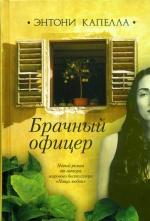 Anthony Capella's"Marriage officer," If you've never been to Italy, immediately go! If you haven't read the books of the Choir, immediately read! You will get incomparable pleasure, a true culinary and literary orgasm. Love story composed by this fan of Italy, probably the most beautiful in modern Western literature.
Read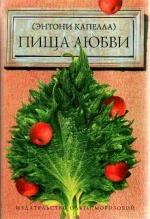 Anthony Capella's"the Food of love" Love, food, Italy is not a complicated recipe in this book. American Laura arrives in Rome and fell in love with Italian cuisine, comes to the conclusion that if who and is to have an affair, it is with the Italian cook. And then to get to know him. It would seem that things are going extremely well. But it turns out that the chef is not a chef, but love is no love at all...
Read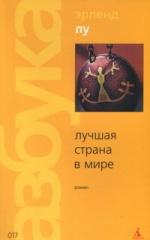 Erlend Lu"the Best country in the world" the Main character who has never been to Finland, was instructed to write her a fascinating guide. And he enthusiastically takes on the case, faced during the work with these facts that he did not expect to learn about this seemingly quiet and peaceful country.
Read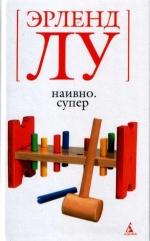 Erlend Lu"Naive. Super" to Understand the harsh and laconic people of Norway, whose ancestors were the Vikings, to help lightweight, fun and such a naive book by Erlend Lou about a young man who quits his studies and work, and begins to seek the meaning of life by playing ball in the backyard.
Read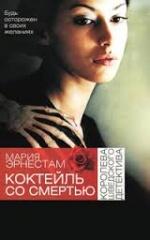 Maria Ernestam"Cocktail of death" Tourists usually go to Sweden for the sake of tranquility and economical shopping. But this North country is another face that appears in the novel "the Cocktail of death." In the narrow streets of the Old town carousing higher power boldly intervene in the life of an ordinary Swedish girl, Erica. Through her eyes you will see this Stockholm, which is never seen, Stockholm, which in the historical Museum you can meet the devil, and in cafe to drink coffee black with death.
Read
America
Fifteen million nine hundred fifty thousand three hundred fifty five
Ilya Ilf, Yevgeny Petrov"one-Storey America" is Light, full of humor, but nevertheless an extremely moving story about the journey of two Soviet correspondents in the United States. Although since that time it has been more than 80 years, but in reality America is not so changed. This book can be used in generating their route to America, and as an example of perfect travel writing: fascinating, funny and objective.
Read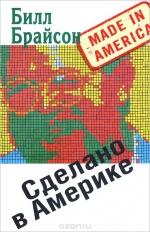 Bill Bryson"Made in America" the book reveals the story reflects the life of America through the prism of humor. Another mini-masterpiece from probably the best modern English popularizer of science and travel.
Read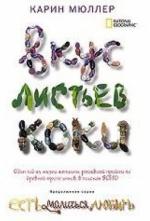 Karin Muller"Taste of Coca" In this book very clearly describes the unique and wonderful world of South America, with its history, people and traditions. The main character — a positive, strong, motivated woman who is to carry out his dream is for all and overcomes tremendous adversity. Light, interesting work that is read in one breath.
Read
Africa
Forty eight million six hundred ninety nine thousand eight hundred ninety seven
Tahir Shah,"a Year in Casablanca" As you know, the East is a delicate matter. In this to experience respectable Englishman, who, tired of the vagaries of the British weather and the frenzied pace of Western civilization, decided to migrate with his family from the foggy dank of London in the fragrant gardens of North Africa. The book is so funny and fascinating that it is simply impossible to break away.
Read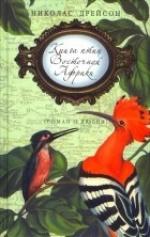 Nicholas Drayson's"Book of birds of East Africa" Two friends — young men fell in love with a girl and decide to fight for her, only opt for this very exotic way: wins the one who will meet more birds and write their names. In this novel intertwined the delicate love story and a great Comedy. And all this against the backdrop of the colorful African realities, which adds to the story a special touch.
Read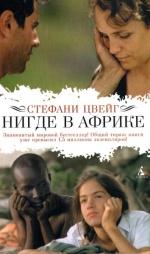 Stefanie Zweig,"Nowhere in Africa" Family recently successful lawyer Walter Redlich is in Kenya — without language, without a livelihood, without hope to regain their lost homeland... Full of drama, the novel, at the same time, added with a unique African flavor and humor, has all the qualities an incredible book that you should read before you travel.
Read
Asia
Forty million seven hundred sixty six thousand one hundred ninety nine
Aravind Adiga White Tiger the White Tiger is a poor man from an Indian village who goes to the city, where he faces extraordinary and terrifying adventure, where he abruptly changed his destiny. But it's not a typical Indian story of Slumdog millionaire, is a revolutionary book that breaks stereotypical ideas about India and shows her real.
Read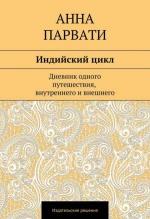 Anna Parvati"Indian cycle" When the marriage, a successful career no longer inspires, and the new thing is not out yet, it's time to shoulder a backpack for a few months to go to India. Erase yourself to find yourself a new one. After each Chapter of the cycle remains acidic aftertaste and unexpected thoughts about his own path in this life.
Read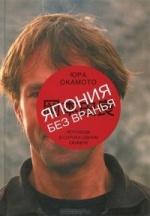 Yura Okamoto"Japan without lies. Confession forty single story" All know something about the Country of the rising sun: samurai, from time to time to do a Hara-Kiri, sushi, geisha, ikebana, origami, and anime, high technology, tsunami... But what is it really — really Japan?
Read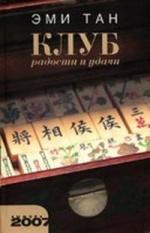 Amy tan"Club joy luck" Is a wonderful mystery in the style of "mothers and daughters" of the 16 short stories that are nested in the mouth of four mothers and their four Chinese daughters. Although they were born and raised in America, but the characteristics of Chinese culture, worldview and attitude is still dominant.
Read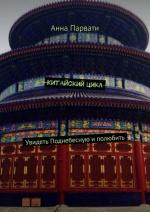 Anna Parvati"Chinese cycle" In the work before us is the daily lives of Shenzhen city in the South-East of the country. The heroine waiting for the collision with a strange mentality, language, culture and, of course, the relationship with the beloved, who of the long-distance relationship has turned into a common Genesis in China.
To read Photos on the preview DEPOSITPHOTOS
See also
10 books for the exciting journey right from home
10 exciting books that keep you up
via www.adme.ru/tvorchestvo-pisateli/10-uvlekatelnyh-knig-kotorye-ne-dayut-usnut-853160/