All conifers growing in the garden, require periodic trimming, you will be able to create these natural masterpieces on their own plot. If you are just trying myself in the role of a green thumb, it is advisable to start with simple forms, gradually introducing elements of creativity in such an exciting activity like trimming conifers in the garden.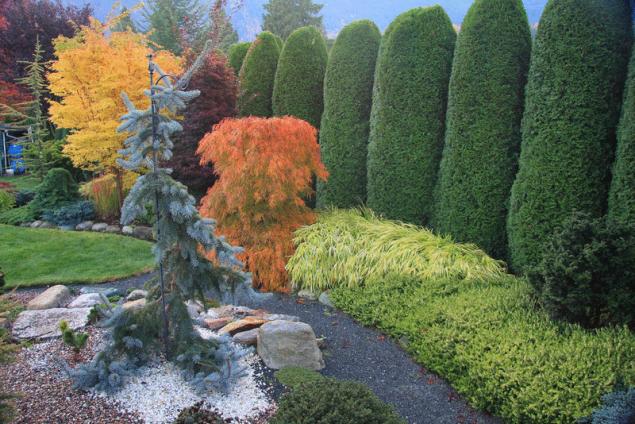 Basic rules for pruning conifers
, Though conifers for gardens often develop symmetrically and quickly without any outside interference, it is possible the appearance of dry and twisted branches that spoil the appearance of the tree. Generally, major pruning in such cases is not performed. You only need to undertake thinning and remove the dried branches of conifers. This should be done based on a number of important rules:
pruning should be carried out not earlier than the next year after planting conifers;
do not cut more than 30% of the green mass of conifers in one go;
in the course of work do not need to leave bare branches – they'll just dry up later;
pruning gloves and special clothes, which then have to be thrown away. Resin from coniferous trees is not washed;
trim conifers for gardens should be well sharpened tool, which is wiped after each tree.
In General, you should always focus on the design of the crown of ephedra. In some cases, her haircut will require only the most minimal of work.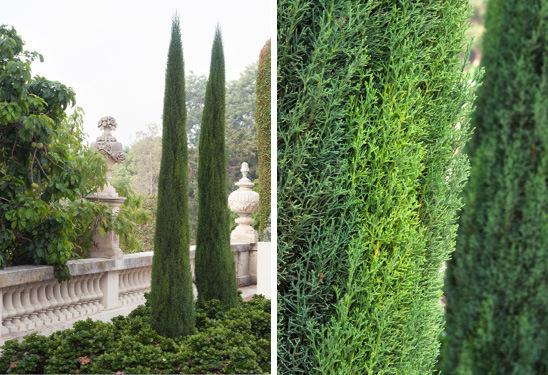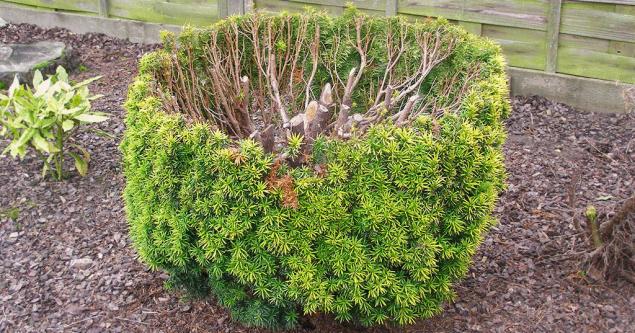 The timing of pruning conifers
selecting the Right time for trimming, you will be able to enhance the growth of plants and the advanced tab of the kidneys. The best time for most conifers for gardens (arborvitae, juniper, dwarf pines, etc.) is March — April. At this time, new shoots are removed, which detracts from the appearance of ephedra. Shoots recommended to cut to about half. To remove them entirely possible if the tree already gained the desired shape and size.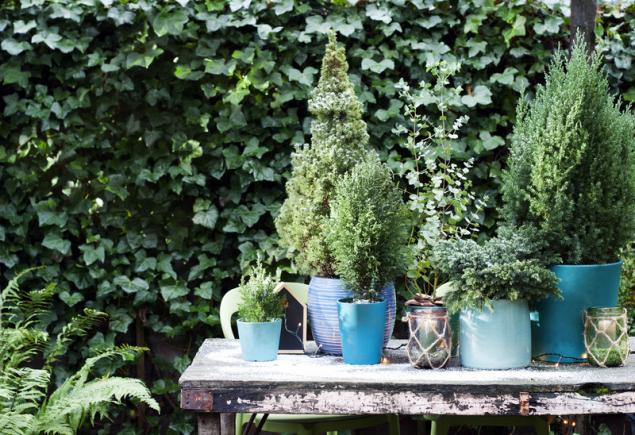 For varieties of conifers from spring flowering and other plants recommended summer pruning in August. For plants with early timing of vegetation (larch, cypress) works better to appoint for November.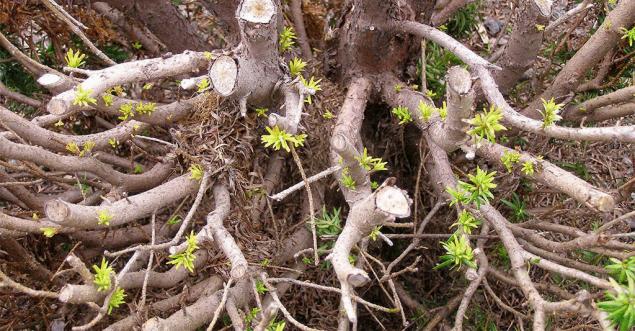 Conifers pruning technique
Normal development and well shaped conifers to a greater extent depends on how properly performed pruning. Most often used technique, called "cut kidney", it is as follows:
the slope of cut kidney must be equal to 45 degrees, the bottom edge slightly to rise above the base approximately 2 millimeters;
cutting off very low, perhaps too long the healing of "wounds", so that the kidney will dry up or give weak escape;
too high a cutoff will lead to asymmetry, dryness of the bacon;
raising the branch, trim necessary on the outer Bud. On inner kidney slice is done, if the twig is inclined;
the lateral cut can be performed when it is necessary to rotate the branches in the layer;
during the shortening of shoots length spies should not be less than two centimeters.
Old, thick branches of ephedra recommended to trim with a nail file, definitely supporting in the process. To create a crown at the garden of conifers used molding trim after the completion of shoot growth.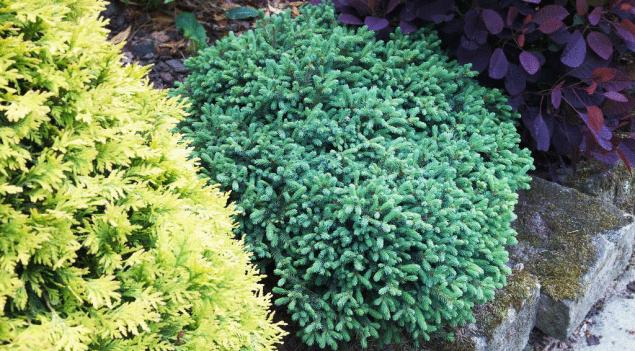 Care of coniferous trees after pruning
Coniferous plants for beautiful gardens require proper care and maintenance after the completion of cropping. As with any shearing – stress for trees, they need to be strengthened with supplements, mineral fertilizers. We should not forget about the quality of watering.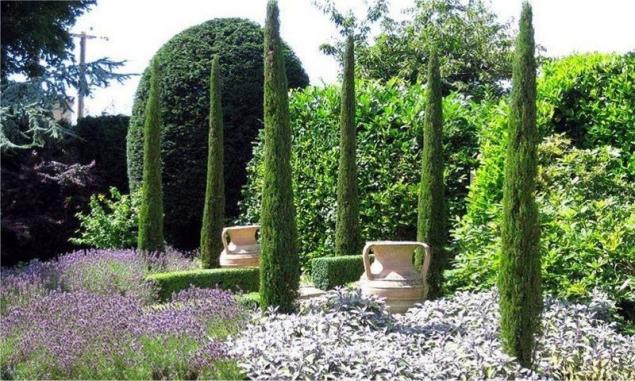 Correct and timely pruning of conifers will allow great to make a garden, will make the trees even more strong, resistant to diseases and pests.  
P. S. And remember, only by changing their consumption — together we change the world! ©
Source: www.mil-sad.ru