After winning the presidential election of Republican candidate Donald trump, we decided to see at least one eye on the luxurious life of a successful businessman and political figure.
The website
publishes a selection of photos of the home of the new President of the United States.
Photo of happy family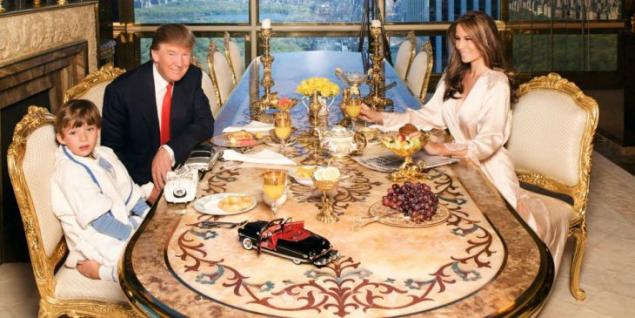 Photo source: Bigpicture.viitak, a famous billionaire, Donald trump along with his beautiful wife Melania and son Barron living in a 3-storey penthouse, which is located at the top of the trump tower in new York. You know, I live in a building that bears his name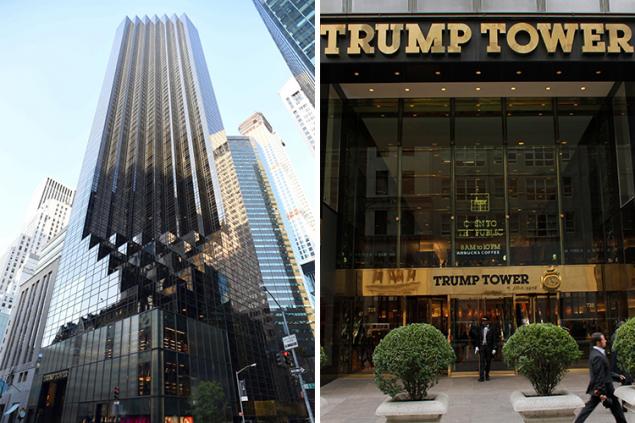 The interior was designed by Angelo Donghia known in the design world as "Saint-Laurent world of sofas". The idea is that the interior should correspond to the "Louis XIV style"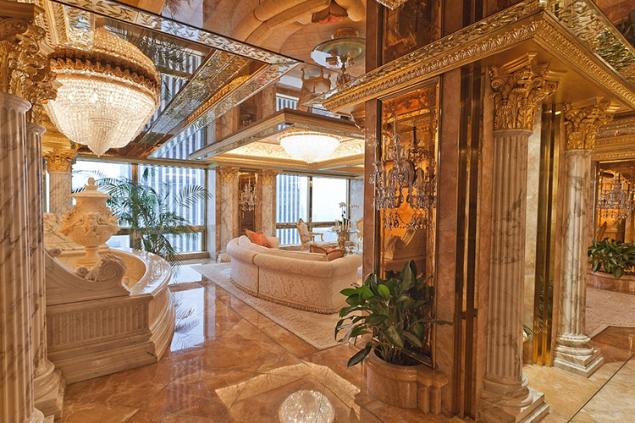 The new US President loves gold. Really loves gold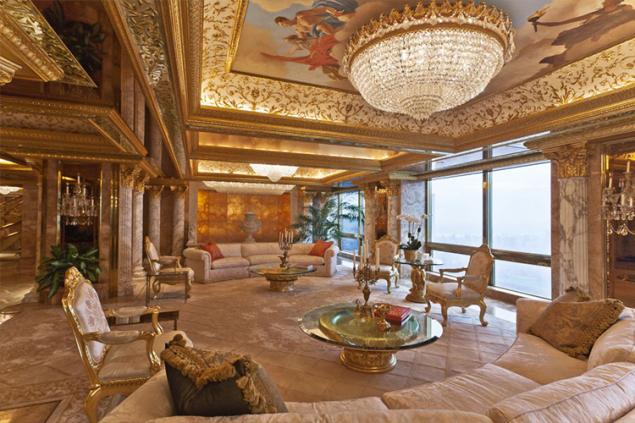 Almost everything in the penthouse, from tableware and vases to chandeliers and stucco — is made of gold (24 carats). Floors, walls and ceilings, of course, marble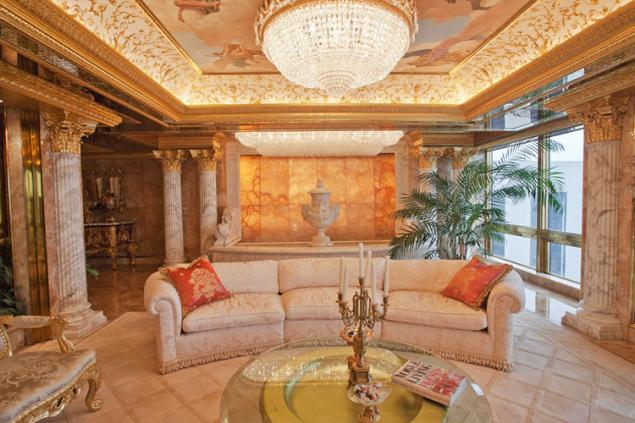 Family values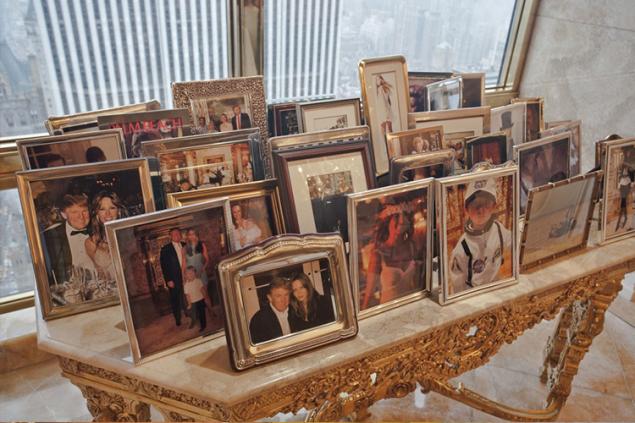 Office for work. On the couch is the box Louis Vuitton jewels. Probably work better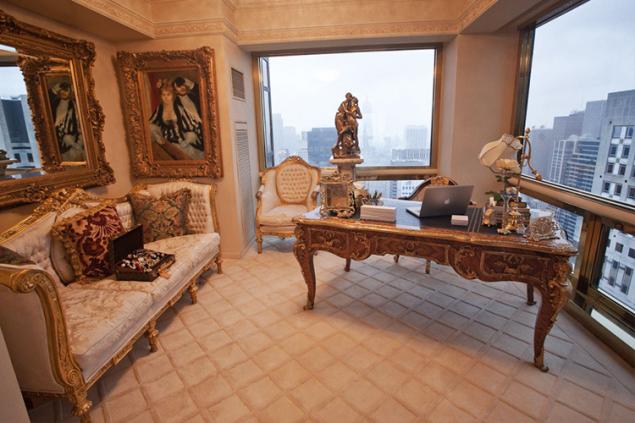 The office of Donald trump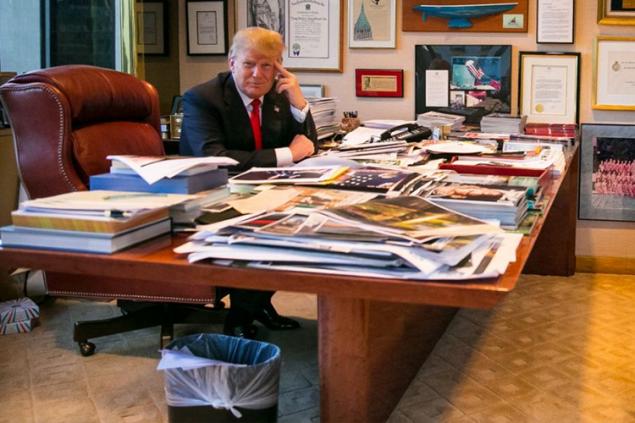 Here the tramp family eats Breakfast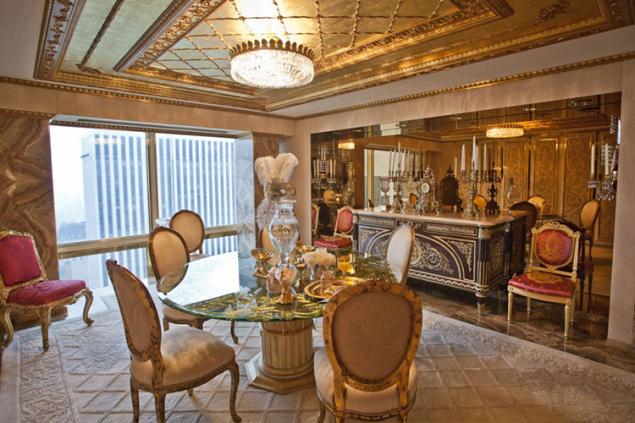 Living room. There just will not relax and will not put his feet on the table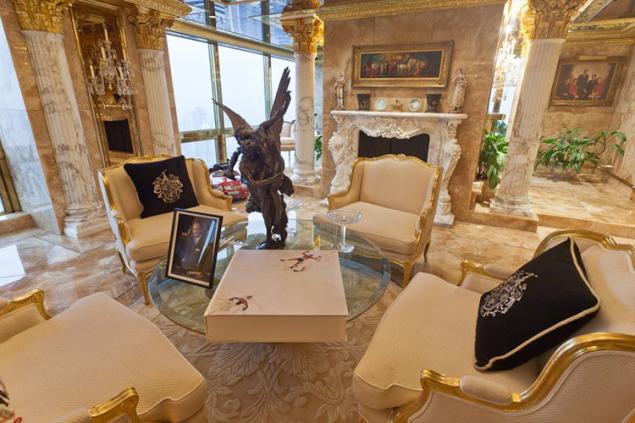 Midmorning snack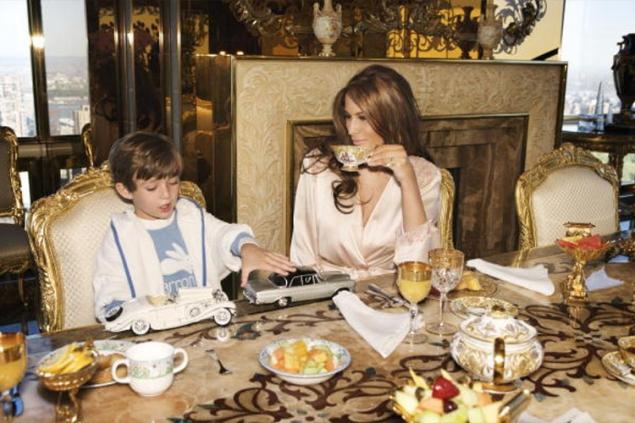 While the mother works, the little Barron plays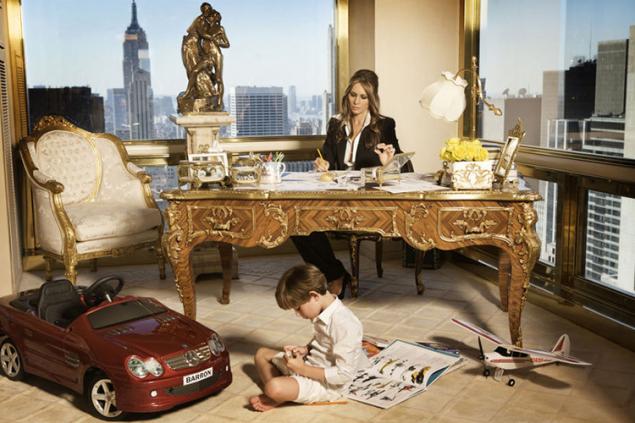 Bedroom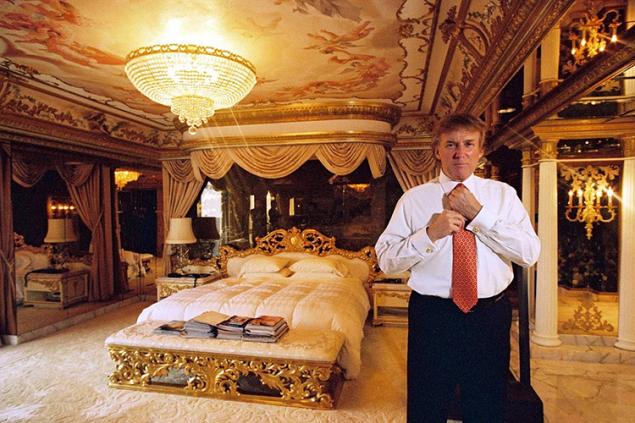 The penthouse is estimated at $ 100 million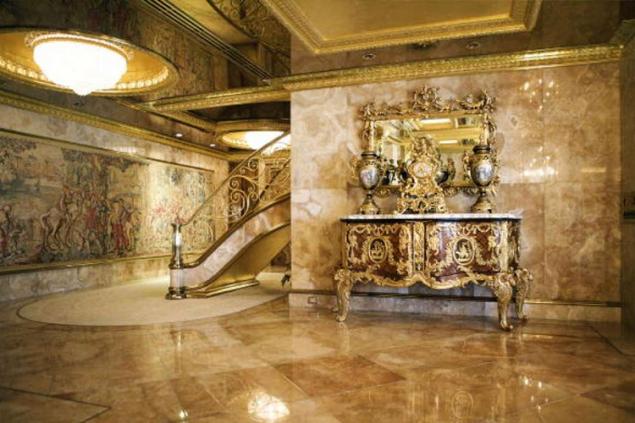 Why Golf is not to play in the spacious lobby of the apartment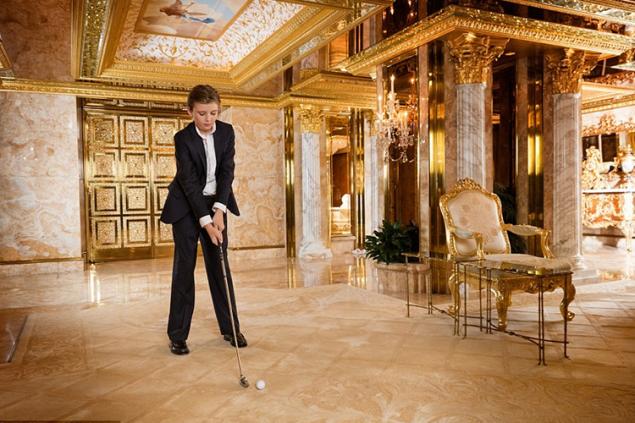 via bigpicture.ru/?p=825943