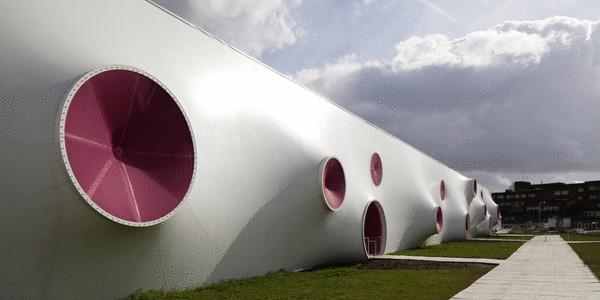 Architectural Studio Magma Architecture has built a Campus on the Olympic and Paralympic games 2012 in London (UK). A complex with unique architecture situated in Woolwich, in the former historic Royal artillery barracks. The new campus is designed to create a festive atmosphere during significant for the English capital for the event.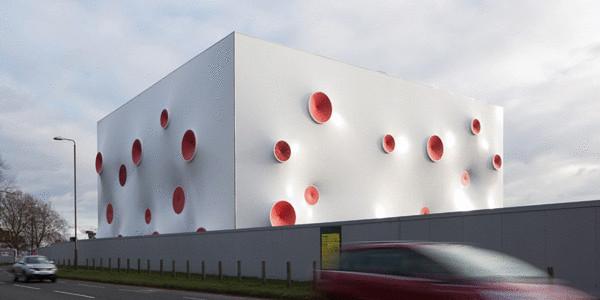 Three mobile buildings are designed for competition target shooting – a sport in which the results and the progress of the competition barely noticeable glance of the audience.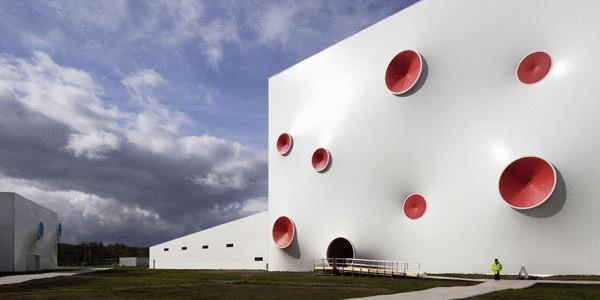 The concept of structure was driven by the desire to interpret the flow and precision inherent in the shooting sport through the dynamically curved space and also make the beauty of this sport more explicit, eye-catching.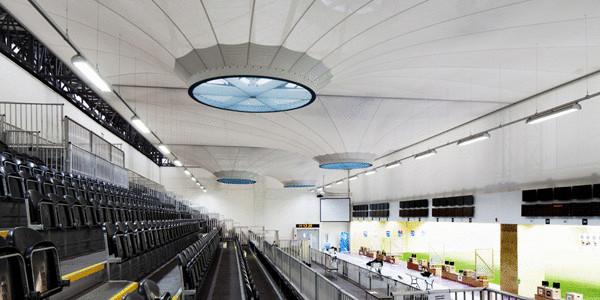 External white membrane of the double-curved dotted with bright red indentations with holes. This structure protects the facades from the impact of strong wind and provides air flow for natural ventilation.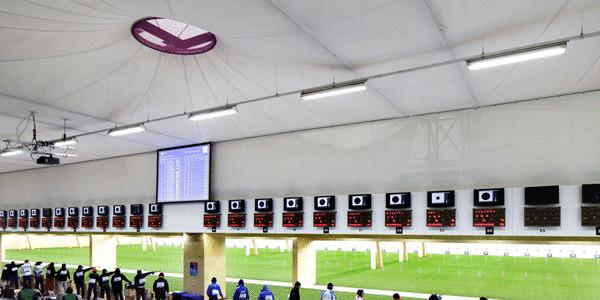 Source: /users/78