Today, many are thinking about the harm that is doing to the planet, the massive use of plastic. However, most often it is only the plastic packaging and utensils. And what about hangers? Each of us in the closet hanging clothes and the most common material from which are manufactured the hanger is plastic. And quite often in order to save the plastic hangers is used with various additives such as chlorine and formaldehyde. Every day at landfills around the world are thrown out tons of plastic hangers, over the year, their estimated number is 8 million pieces. And now just imagine how many hundreds or thousands of years to decompose this mass of plastic waste.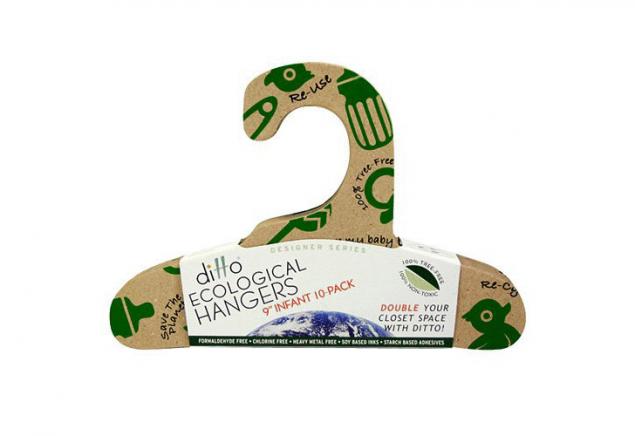 American brand Ditto offers not only an alternative but fashionable decision. Racking of the company's production is made entirely from 100% recycled paper or 100% recycled plastic from bottles. Hangers have an attractive design that developed by contemporary artists – every true eco-fashionista will want to have in the cupboard such hangers.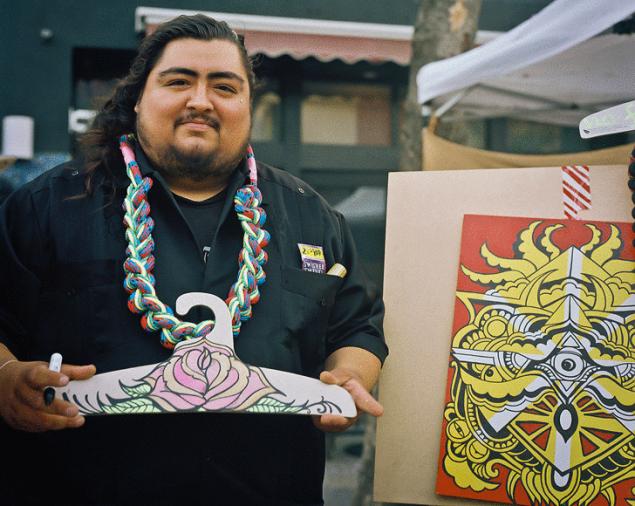 Ditto hangers are non-toxic, do not contain harmful impurities and additives. They painted with paint, which contains soy ink and glued with a solution based on starch. For use in the manufacture of hangers made of recycled paper really important. As for the manufacture of tons of new paper requires 17 trees, 4 000 kilowatts of energy and 7,000 gallons of water. So, buying hangers from recycled paper, you save the forest. In addition, the Ditto hangers are compact and occupy less Cabinet space.
The transition to the hangers of recycled materials might not seem like a significant step, but in the future, this initiative can save the landfills from tons of plastics annually, fill them again and again.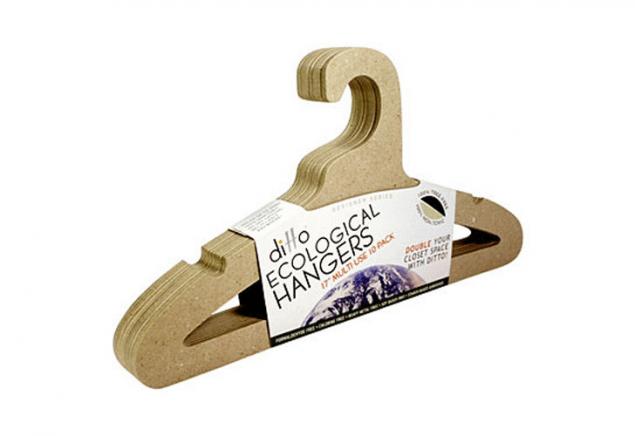 Source: /users/276