American company Kohler has released an unusual accessory for a soul Moxie — a special waterproof sound system that can be embedded in shower heads.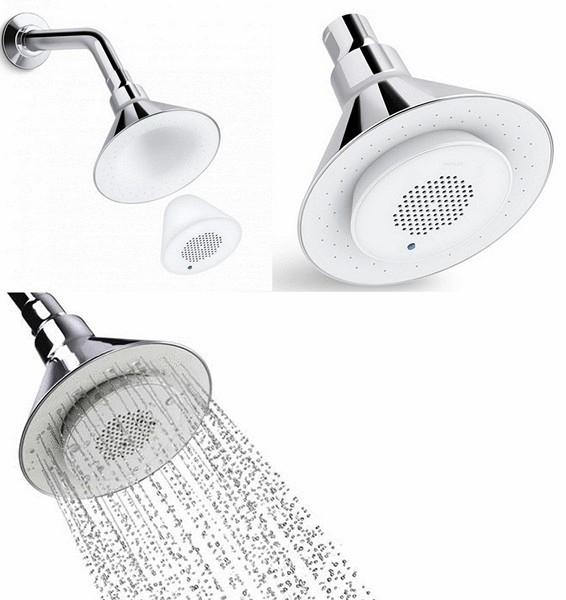 They suggested that if the majority of people takes in the morning light shower, and it loves to spin in front of the mirror and sing in a razor or bottle of shampoo, it would be necessary to ensure that the singers and musical accompaniment. So was born a gadget called Moxie Showerhead waterproof speaker for fans to sing in the shower. Moxie equipped with a speaker with a powerful neodymium magnet and a Bluetooth module to connect to a smartphone and has a built-in rechargeable Li-ion battery.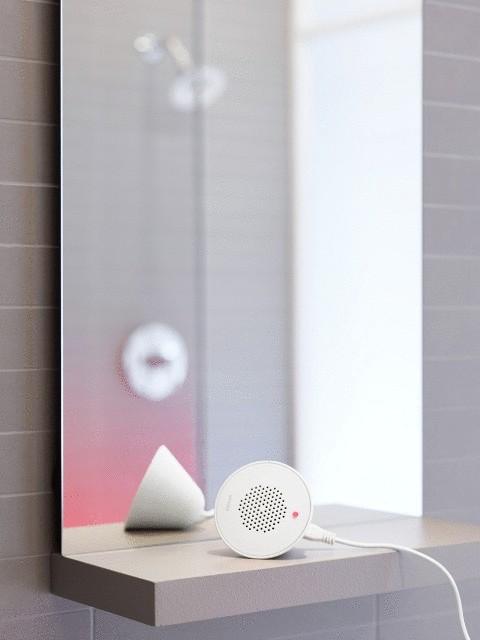 Moxie Showerhead is powered from the battery, a single charge which is enough for 6 hours of continuous operation. For charging, connect the device to computer via USB cable. By the way, such a connection will make a waterproof speaker for the shower in the usual portable speaker. Confuses only that the designers did not specify what size and shape should be the showerhead in order to be able to attach the nozzle to the speaker-magnet Moxie Showerhead. However, the authors certainly will come up with auxiliary accessories for her special project, because if people are not shy about your little "vocal weakness", and the number of fans to sing in the shower a lot more officially recognized.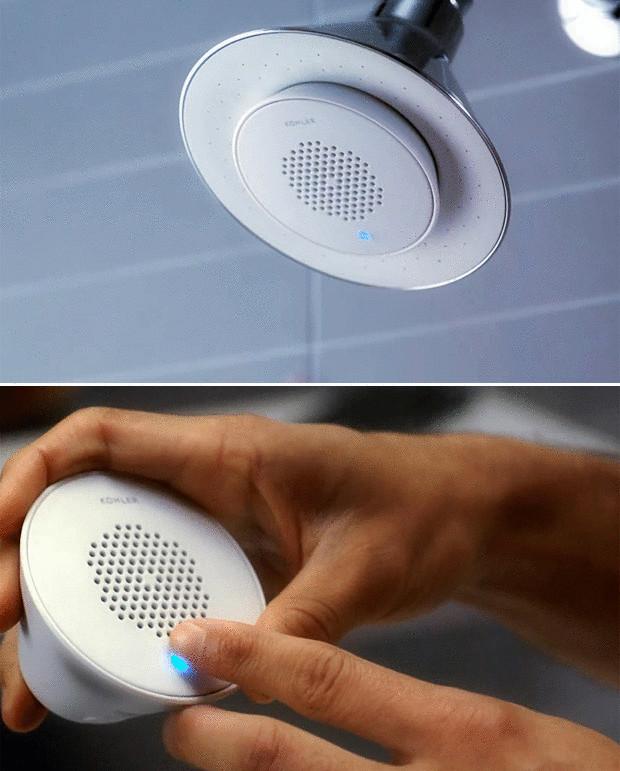 Speaker-Moxie showerhead can be purchased for $200.
Source: /users/155