When Daimler AG introduced the new Mercedes-Benz E-Class 2014 model year, its strength was stated high performance active safety due to the use of intelligent driving systems. The novelty used several Autonomous complexes based on elements of artificial intelligence, each of which is "responsible" for their component of safe riding. The company recently published a video explaining how to work these systems.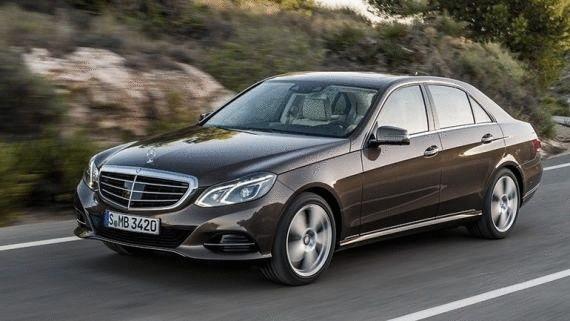 Favorite car of Chinese businessmen, Turkish cab drivers and European middle class Mercedes-Benz E-Class still embodies a judicious combination of practicality and comfort, style and prestige. In 2014 model these virtues are reinforced and underlined by fairly subtle changes. However, in terms of technology, intelligent driving system is fundamentally different from the previous "filling".
The brake assistant BAS PLUS with traffic control uses stereo cameras combined with radars far and middle detection in order to track the transverse rate of movement of transport and pedestrians. When the car computer detects a risk of collision, it enhances the impact of the driver on the brakes, increasing braking efficiency until, until you find and eliminate the probability of collision. At least the assistant is able to minimize the damage.
Adaptive cruise control DISTRONIC PLUS helps the driver to follow the busy lanes. The system monitors the distance of the vehicles in front at speeds up to 200 km/h and monitors the road markings. It can even prevent overtaking on the right.
To prevent the negative effects of exchange rate fluctuations on speeds above 60 km/h ALKA uses the far and middle radar tracking traffic from all sides of the car. When the driver accidentally or intentionally goes outside the lane, it sounds an audible warning and vibrates the steering wheel. In dangerous proximity to the associated transport helper can slow down the wheels of the opposite side to get the car back to your lane. The system can distinguish both full and broken lines. It will also warn of obstacle in the blind spot of the rearview mirror.
Brake PRE-SAFE is a comprehensive safety system that can detect pedestrians and brake independently to avoid collisions. In addition, the system automatically tightens seatbelts, adjusts the front head restraints and can even close the sunroof and Windows.
Source: /users/104