The office is located in Amsterdam and covers an area of ​​875 sq.m.
The design reflects the philosophy of the company Red Bull, recalling the two hemispheres of the human brain - the mind resists intuition, art opposes industry, dark contrasts with the bright angel struggling with the demon.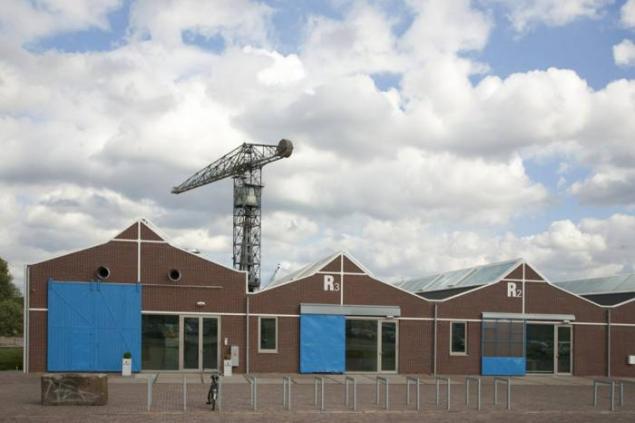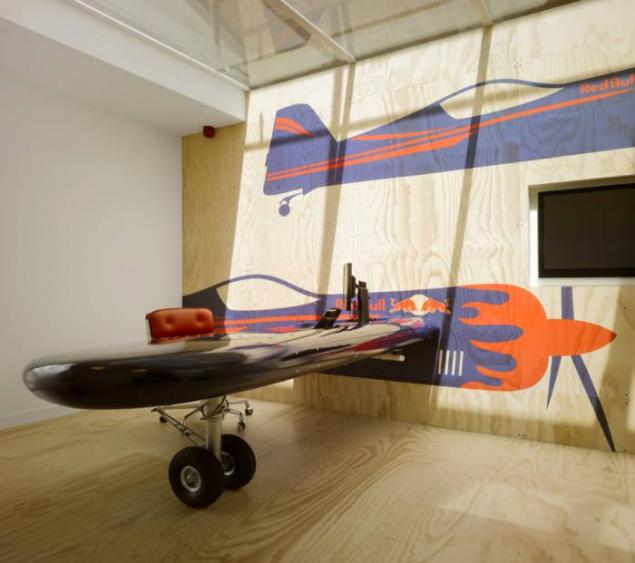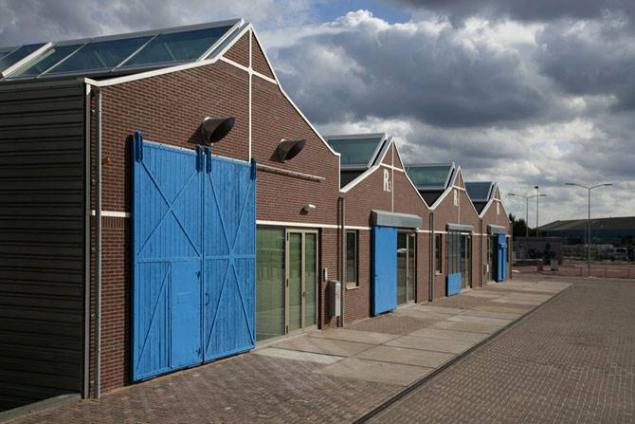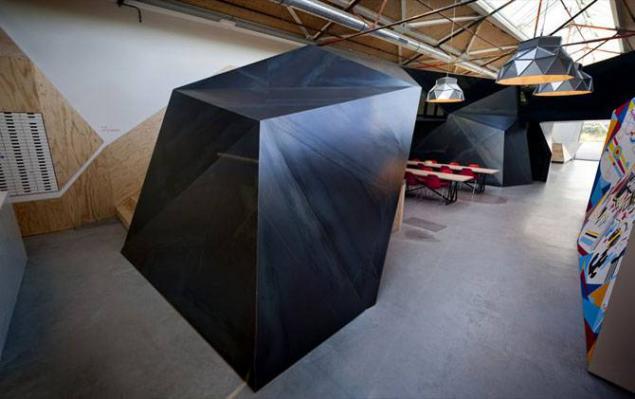 The main task of the designers was to combine brutal simplicity of industrial premises with a mystical invitation to action from Red Bull. Kind of split personality reminds us of mountain cliffs on one side and a skate park on the other.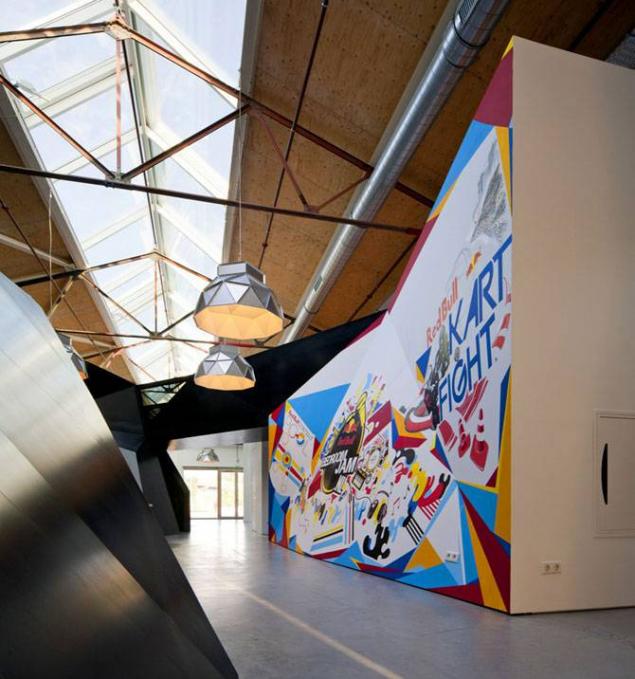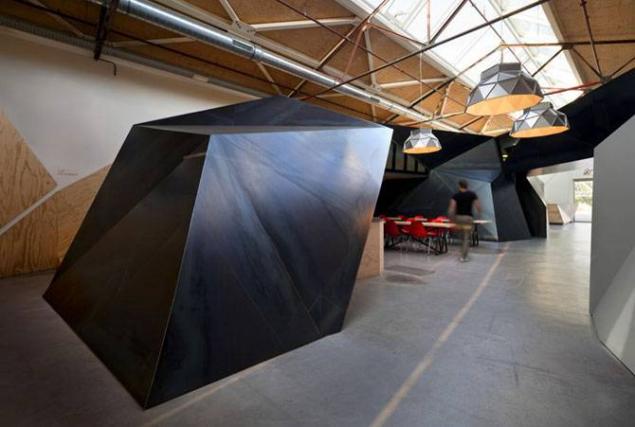 Triangular piles if torn from the ship's hull and brought here to create a semi-open space, which is easily visible from all sides. There is nothing uniquely, all about perception.