If You like a variety of attractions and places where you can tickle your nerves, You will be happy Switzerland: it was built here in the highest suspension bridge in Europe. In addition, he is a contender for the title of the scariest bridge in the world.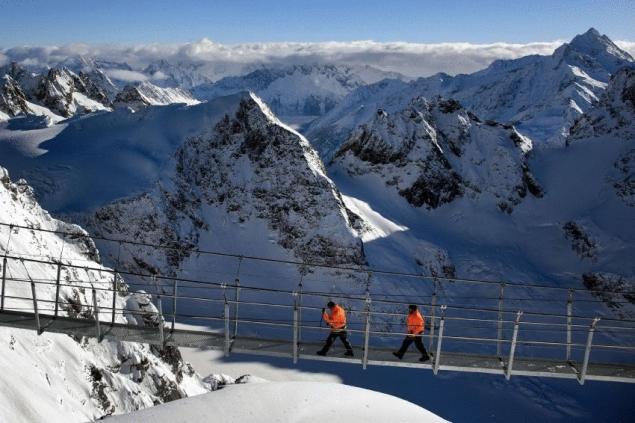 Bridge Тitlis Сliff Wаlk located at a height of more than three thousand meters above sea level on mount Titlis. Its length was 100 meters, and the width of only one meter.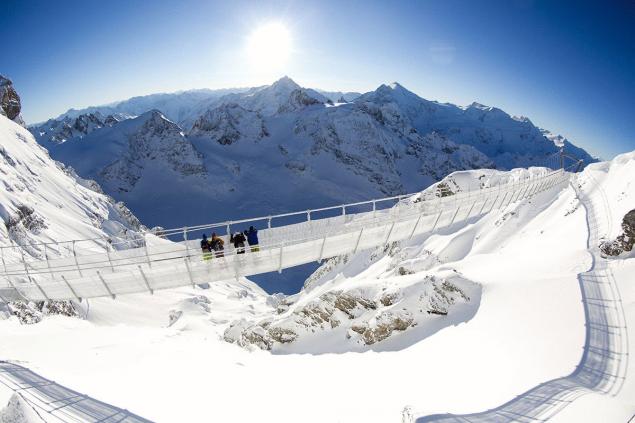 Standing on a bridge provides the opportunity to enjoy the Swiss Alps and even see a bit of Italy.
And built this bridge was only for 5 months that is not displayed on its strength: it can withstand not only the weight of 500 tons, but powerful gusts of wind. So if you want to experience the incredible feeling you can just go to Switzerland and shimmy from the horror on the bridge.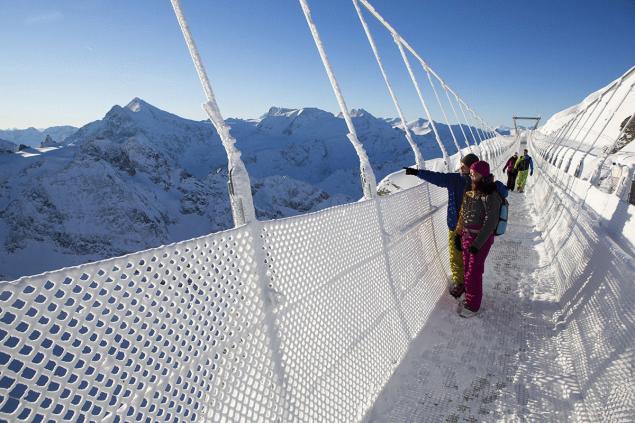 Source: /users/413