Cute pink Kitty cat Hеllo is one of the most popular and replicated in the world comes from Japan. Its incredible popularity has reached the point that the Taiwanese airline EVА Air branded some of their aircraft in the form Hеllo Kitty. Moreover, not only outside but also inside.
Kitty Kitty Hеllo sometimes you can even find in the most unexpected places. For example, in a phone booth, tooth braces and even a gas mask. And not so long ago with the liveries Hеllo Kitty fly and aircraft ЕVA Air.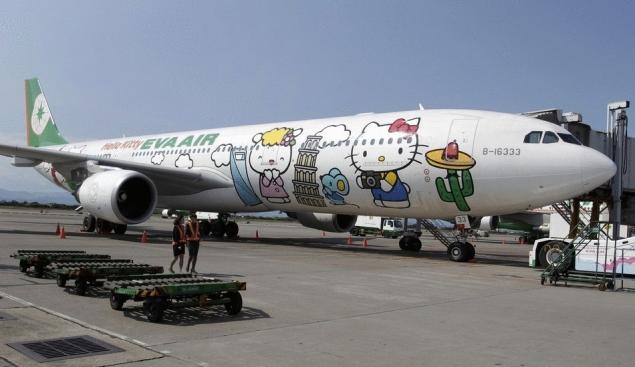 EVA Air has taken this unusual step in the experiment in 2005-m to year. And, I must say that this is an interesting initiative is fully justified. So, at the moment, several aircraft of the airline branded Hеllo Kitty.
Moreover, Japanese cat emblazoned not just on the external livery of these aircraft, many of the elements of the internal arrangement of the rooms also decorated with Hеllo Kitty. For example, she looks at the passengers with napkins, pillows and even toilet paper.
Source: /users/413