Manufacturer of children's dining plates Dinner Do's Plate Set has two convincing marketing argument. First, the game approach helps teach the child to healthy food. Second, culinary artistry is able to develop creative thinking. The set Dinner Do's Plate Set includes three plates with images of different hairstyles. Diameter – 22.86 cm, material – 100% melamine, value – $ of 18.99.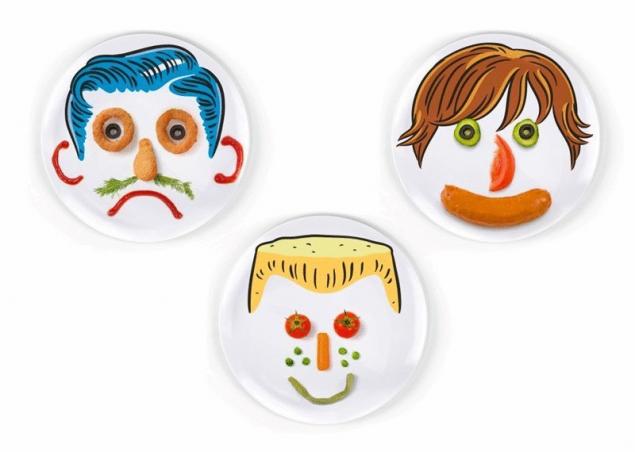 The huge popularity of food art brought Malay to the artist And hung (Hong Yi). She skillfully beat was fashionable among girls on Instagram trend of photographing your breakfasts, Lunches and dinners. Instead of popular dishes and desserts banal Hoon laid out in the profile of real proizvideniya art, which was assembled from different products. On delicious online exhibition was a place for portraits, and fairy stories, and copies of world famous masterpieces of Western and Asian painting.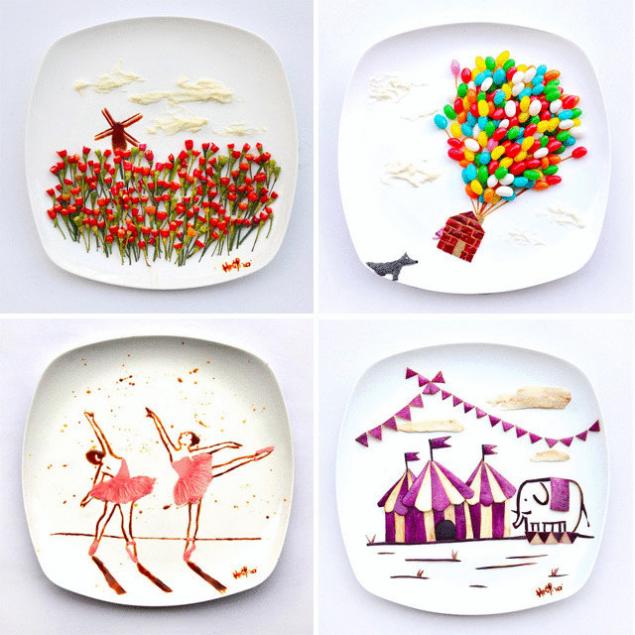 Ratonyi Mexican Studio Golpeavisa has paid tribute to an acknowledged master of Haute cuisine – Copenhagen chef Rene Redzepi (René Redzepi). Unusual portrait they don't just put out food and set the table. In a fine dining setting is clearly discernible facial features Renee.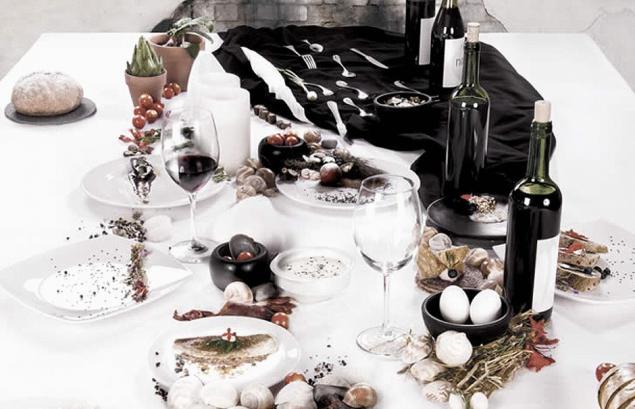 Source: /users/413