A small device on one-two-three turns your iPhone or iPad into a 3D scanner (in the future, not only supports iPad fourth generation).
It can be used to make 3D models of rooms, play games full of reality and invent mobile applications with 3D sensing; can instantly capture 3D models of objects and people for import into CAD and 3D printing; and built-in infrared LEDs help iPads to see in the dark.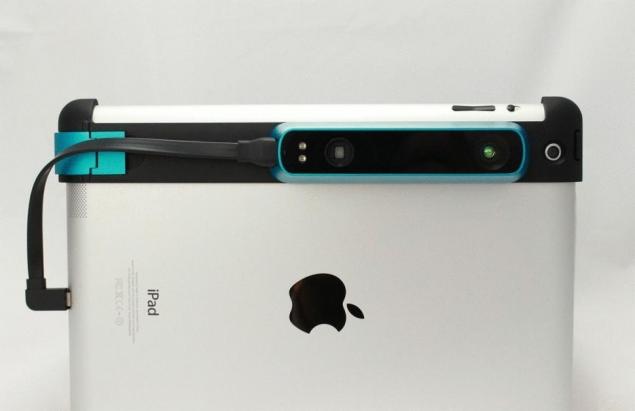 The task of the creators was to make a device that will be simple to use, will have great battery life, compact, accurate and beautiful.
Own battery Structurе Epog enough for 4 hours of battery life, and optimized the scanning range starts at 40 cm and reaches up to three meters. The great hall of Hogwarts not to scan, but your bedroom you can try.
Source: /users/413