Now the area of the Palace of Arts (MÜPA) in Budapest is decorated with a penalty from a Tree made of 365 sledges. This charitable project of the design Studio Hello Wood aims to support children from poor families. At the end of the season, all the sleds will be shipped to their happy owners.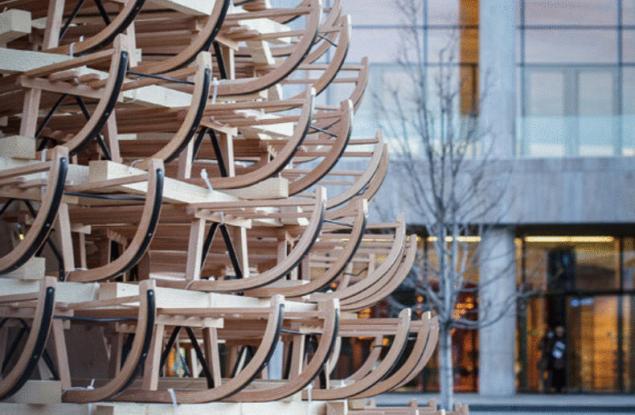 One week near the Palace of arts in Budapest has grown an extraordinary Christmas Tree. For the installation of holiday miracle drew a crane and more than a dozen workers.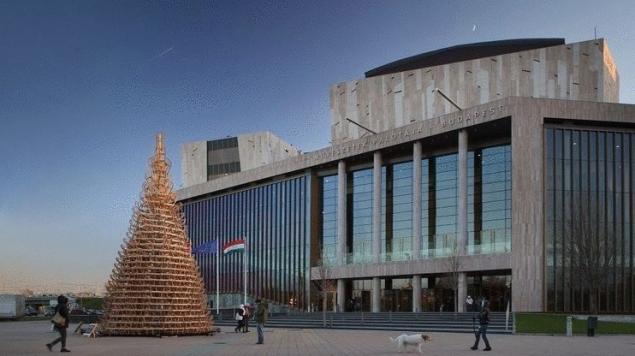 The design of the sled rests on a metal base and has a wooden frame. So to walk beside her, even in the windy weather safely.
Designed the frame so that the inside of the installation could climb and looked up to see the beautiful giant snowflake.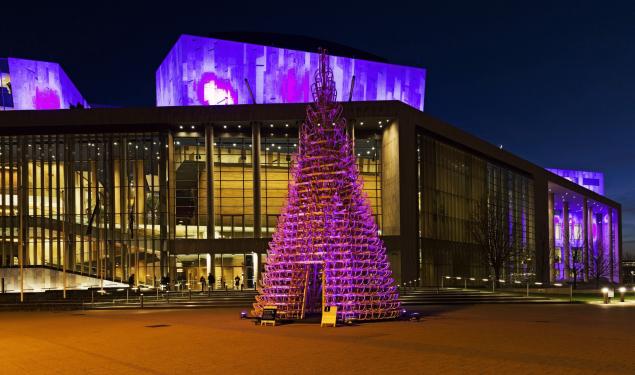 The most amazing Christmas decorations handmade, You can find here.
Source: /users/413