The tendency of the rapid proliferation of "smart house" in the global IT industry, could not fail to attract the attention of most of the giants of the market of electronics and software. After Google, which acquired Nest, a startup, has decided not to stand aside from the mainstream and Microsoft, the eve of the announced beginning of cooperation with the Californian company Insteon is one of the most promising, according to experts of the market, startups in this industry.
Insteon has created a software that allows you to combine and automate the operation of most household appliances and control panels. In addition, the product line of Insteon also has several "smart" devices (primarily led lighting and peripheral devices budget segment with a price tag not exceeding $ 80), but her system is able to work with appliances from other manufacturers.
Financial and legal terms of collaboration between Microsoft and Insteon were not disclosed, and from the published press release was only aware of the fact that on 1 June, will be presented the Insteon app under Windows Phone platform and Windows 8.1, which, it is probable that under special conditions of cooperation, will receive a number of exclusive stylistic solutions.
Also among its features is the ability to transfer full-screen streaming video, providing guest access to the functions of "smart home" and already traditional for such systems, remote control devices present in the system.
In the first stage, the Insteon app will support only led lighting company, water leaks sensors and Wi-Fi cameras on the basis of which it will be possible to carry out the installation of video surveillance of the whole house.
In future through regular updates, the list of supported devices will expand. Microsoft officials hope that over time, the partnership with Insteon will bring them significant dividends and in the world hierarchy of developers of systems of "smart" home, the company will be able to take its rightful place.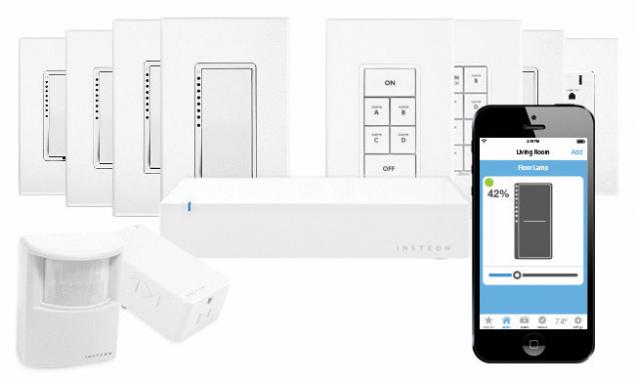 Source: zeleneet.com