Dutch engineers have proposed a new concept of using energy sources — SolarEis, where one unit of consumption available to the other 5 units of energy from renewable sources.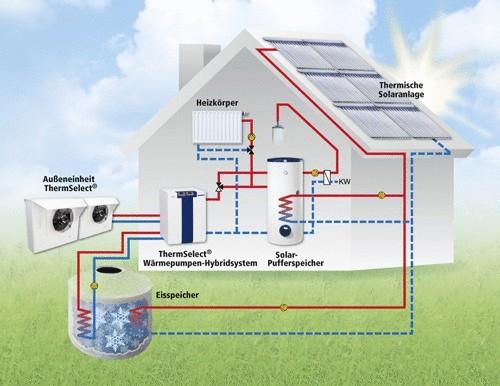 The method SolarEis provides high efficiency, reliability and environmental friendliness compared to other heating systems and cooling. This system is almost independent from rising energy prices, and in summer provides cooling almost for free.
The combination of 5 renewable energy sources provides efficient energy use all year round.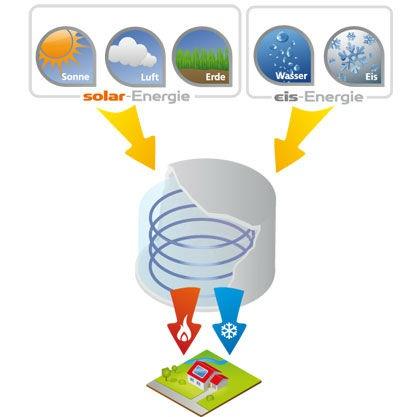 The innovative concept of heating is that when you heat your home, at the same time, there are five renewable energy sources: sun, air, water, soil and ice. The technology combines heating and cooling, accumulation of the heat produced from a variety of sources.  
Freezing water stands out as much heat as when it is heated to 80 degrees. This heat will be used. Simultaneously with the installation of rooftop solar collectors, ontiretse underground ice storage. One of several circuits of the heat pump will be lowered into the vault, ensuring the accumulation of thermal energy from the soil.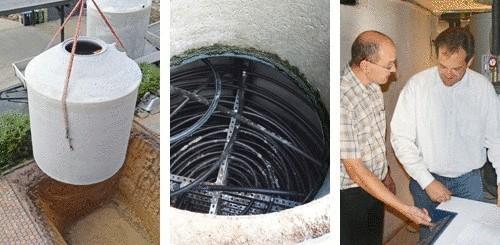 The system consists of a solar air absorbers, heat pump, glacier, and control devices. Battery refrigeration takes heat from the environment, and when the temperature begins to drop below the ground temperature, the battery storing it. Solar energy is an additional source of heat, resulting in increased efficiency of the whole installation.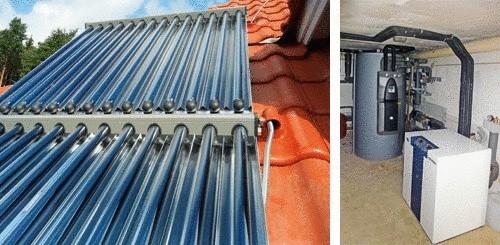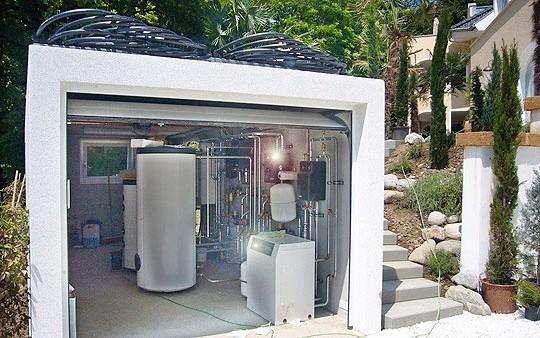 In fact it is a hybrid system of the glacier and heat pump that are powered by solar panels and heated water in the heating system.
According to the implementers, this technology allows to build environmentally friendly homes that do not consume traditional fuel. Studies have shown that the amount of heat energy received from one glacier with a volume of 10 cubic meters, compared with the heat of combustion of 100 l of liquid fuel. The system is considered highly efficient, reliable and environmentally friendly. published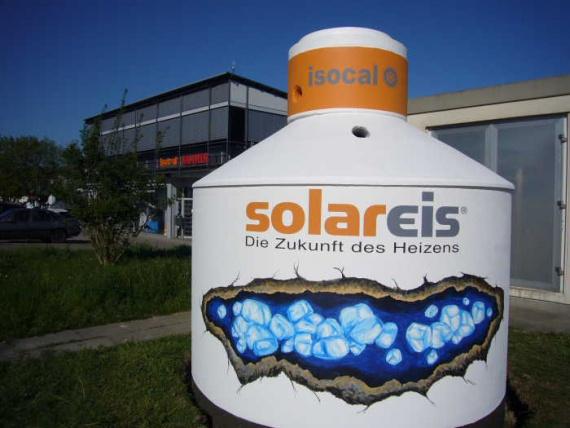 Source: www.mhg.de/referenzobjekte/zweifamilienhaus-rinteln/