Did you know that gelatin, due to its constricting effect, beauty salons use "mechanical" masks for pulling up of the cheeks and second chin.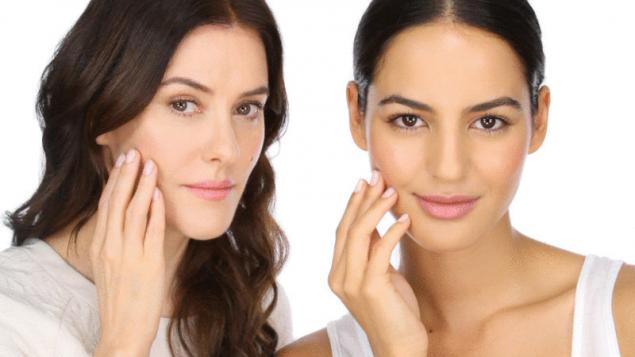 Also gelatin is used in shampoos as a protein Supplement, tools for strengthen your nails and, of course, in cosmetic masks. And for good reason. It has a positive effect on protein and amino acid metabolism of the skin, improving its condition. Gelatin smoothes fine lines, softens and whitens the skin, improves blood circulation.
Gelatin anti-wrinkle cream
Mix 1 full teaspoon of gelatin, 0.5 cups of water, 3 tbsp of honey, 0.5 cups of glycerin and 1 g (pinch) of salicylic acid.
Dishes with a mixture put in hot water and stir until until the mixture becomes homogeneous.
Remove the container with mixture of water and cool, whisking constantly to make a jelly cream. The cream apply daily 2 hours before bedtime for 20 minutes. The remnants of the cream that is not absorbed into the skin, remove with a cloth.
The received quantity of cream is usually enough for 1 month of use. All this time the cream can be stored on the top shelf of the refrigerator. Select from the General mass as much cream as necessary to
one application (do not heat the whole cream), give him a little warm and apply to the skin.
Mask of gelatin for skin rejuvenation
Gelatin masks have strong regenerative properties, improves circulation and complexion, have a tightening effect: skin is smoothed, becomes soft and elastic, disappear wrinkles, age spots and freckles.
Mask of gelatin has a beneficial effect on protein and amino acid metabolism.
Rejuvenating mask of gelatin with banana
Mix 2 tbsp. spoons of boiled water with 1 teaspoon of gelatine, leave to swell.
Then add the softened gelatine in 2 teaspoons of mashed banana, mix and apply to cleansed face.
The mask keep on face for 20 minutes and then rinse it with warm water.
Cream of gelatin with glycerin and honey
Mix 4 tablespoons of glycerin, 2 tsp honey, 2 tsp of gelatin and 4 tablespoons of water. The resulting mixture is put on a small fire and, stirring, bring to a complete dissolution of all ingredients.
Then add 4 tablespoons of boiled water, mix, and pour into a sterile jar with a lid.
The mask is applied for 20 minutes on the face. After rinsing, it is desirable to lubricate the face cream.
This honey mask can be stored in the refrigerator for a long time.published
P. S. And remember, only by changing their consumption — together we change the world! ©
Source: pokolenie-x.com