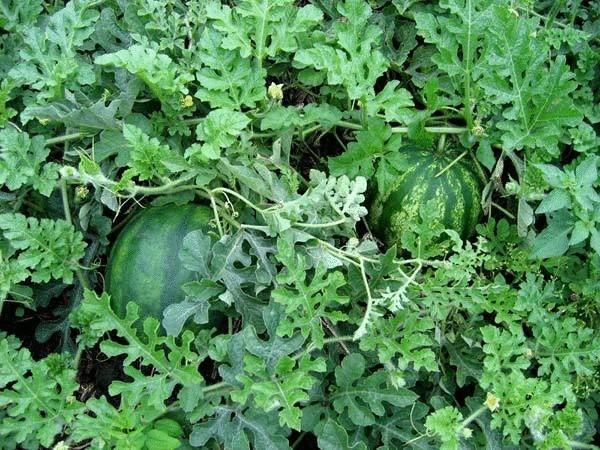 I want to share with you my observations on how to grow watermelons on the site.
If you know how to grow cucumbers, and watermelons you can do it too. There are some tricks. We are in Siberia, the grow: sameway seeds in hot water of 50-60 degrees. Give cool water and soot seedlings. The age of seedlings should be 1 month. During this time cook in the garden holes. In the hole, add sand, ash, compost or humus. Close the holes with tape or glass, let the soil is warming up, ready and plant the seedlings (I and cucumbers are doing) to warm the soil. When you plant the seedlings in the ground, it is not zaglubljaja — rot.
In warmer regions watermelons can be planted from seeds in the soil, to sowing of watermelon begin when the soil at seed depth (6-8cm) up to 10-12 S. Usually this period begins in the third decade of April — early may. Later sowings reduce the productivity of plants. In years with droughty spring, when the desiccation of the soil occurs rapidly, seeding should be conducted on a 1-2 cm deep.
After the film is removed watermelons Spud Flogger direct and prishpilivayut to the ground, prisypaya in this place, that promotes the formation of additional roots and improves nutrition.
Watermelon is a pretty, free-spirited berries, so not worth it for them to save the area of your vegetable garden.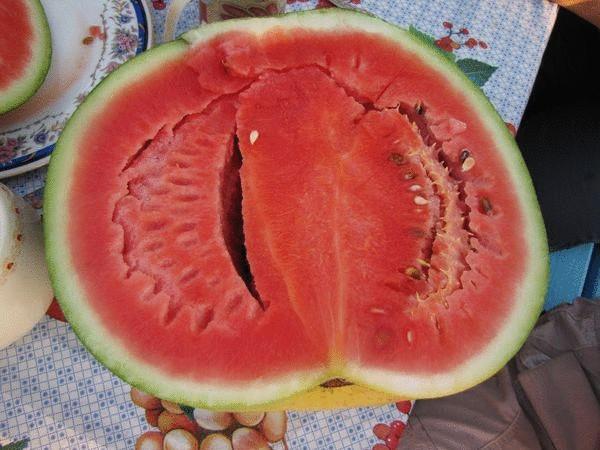 I recommend planting watermelon to do in wells at a distance of between from one and a half to two and a half meters. A considerable role in fetal growth may play a large weeds, such as amaranth, ambrosia. They will save your watermelons from the scorching sun and they are not sluggish. In my practice ever at weeding does not destroy all the weeds and make it just single races. The main thing is to give the watermelon spread, and let it grow. If you dare on such actions, you will certainly see that under the large weeds will be the biggest and the sweetest berries.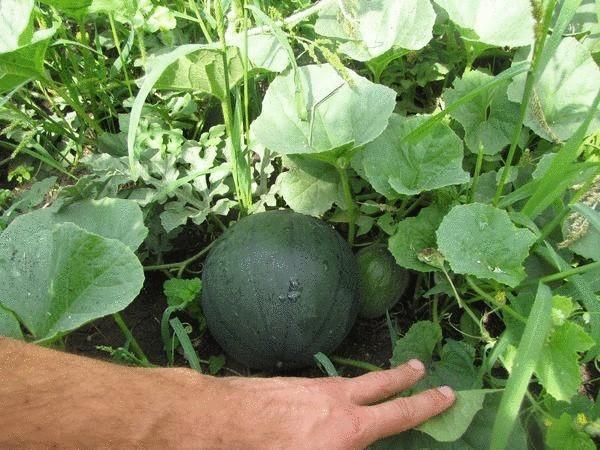 Watermelon is the most drought-resistant plants of all vegetable crops, because it has a well-developed root system. Land for watermelons must be protected from cold winds. A more favorable soil for the cultivation of watermelons are considered to be sandy and loamy, rich in organic matter. Little heavy, clayey and waterlogged soils.
If you go dolge rains, take shelter film or glass. The watermelons are filled and they do not need moisture. Then the roots are not podgniet and watermelon will be sweet.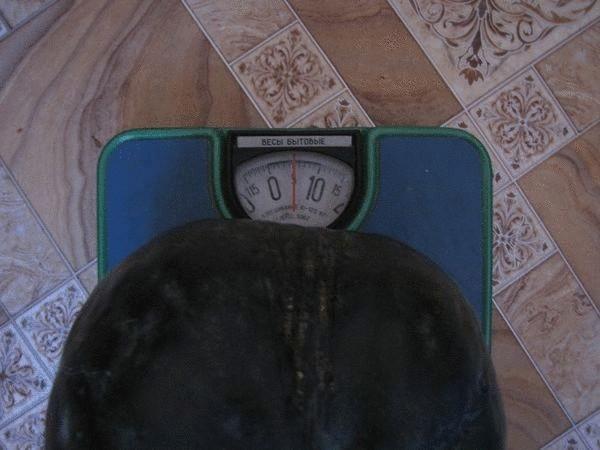 And yet, when watermelons will be poured, is placed under them bricks. The bricks will store heat. Whatever you say — the whole of Russia is a zone of risky agriculture. Watermelon loves heat!
Following these simple secrets to growing watermelons and under favorable weather conditions, the first harvest you can get by the end of July or early August. published  
P. S. And remember, only by changing their consumption — together we change the world! ©
Source: www.pervorod.ru/blog/kak-vyraschivat-arbuzy