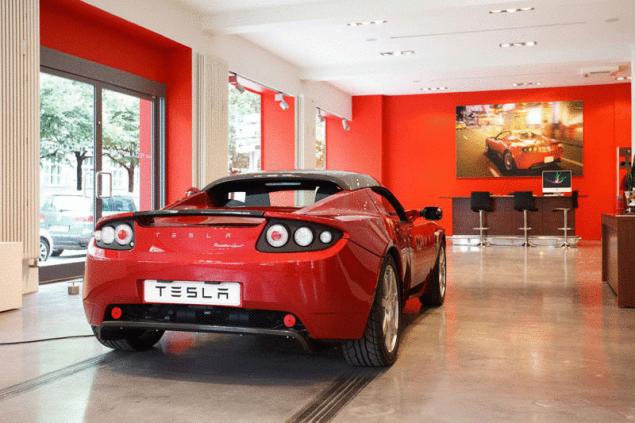 Tesla is going to unveil in March 2016 new car Model 3, which will be the answer electrocar BMW 3-series. CEO Elon Musk said this statement at a recent meeting with investors.
"We hope to show the Model 3 in March next year," said Musk, however, explaining that the date announcement is only estimated and may change.
Anyway, the goal and objectives. We have already mentioned that reserve a new car on the basis of a single charge will last approximately 300 kilometers. Trade Model 3 is scheduled to begin in mid-2017.
"At the end of 2017, to be more realistic," added Musk.
According to rumors, the cost of the new electric cars will be 35 thousand dollars. In other words, Tesla plans to release "more mainstreamy" car, while more expensive and luxurious Model S and Model X will continue to present the premium electric car segment.
Rumors also say that Model 3 will be 20 percent less compared to the Model S. the Presence of more compact vehicles in its lineup of electric cars, in turn, will be able to attract a much greater audience of buyers, compared to one that has at Tesla now.
Speaking at a meeting of investors of a Model X, the production of which is already going on for some time, Musk said that the company will start taking online orders in July of this year.
"It's really a great car. He has a low center of mass, behaves on the road like a sports car and it is still a SUV," the enthusiasm shared Musk. "Performance is just beyond. It is difficult to find a vehicle that could with him compare."published
P. S. And remember, only by changing their consumption — together we change the world! ©
Source: hi-news.ru