When I was little, I thought that the phrase "in forty years the life only begins" was invented by the scriptwriters. Because it is necessary to comfort the decrepit half of humanity. I did not tell them the truth that the most active years are behind him and if you still have not done anything worthwhile, I will not ever have. And they will be offended, turn off the TV, go drink vodka in the morning come to work with trembling hands and arrange any emergency.
Now to me forty. At this age, I had a lot of things, more not managed, good balance of lean and poor, but the sharp sensation that covered his head, perhaps this is called life begins. It sounds terribly trite, but in practice very much even anything. Now tell.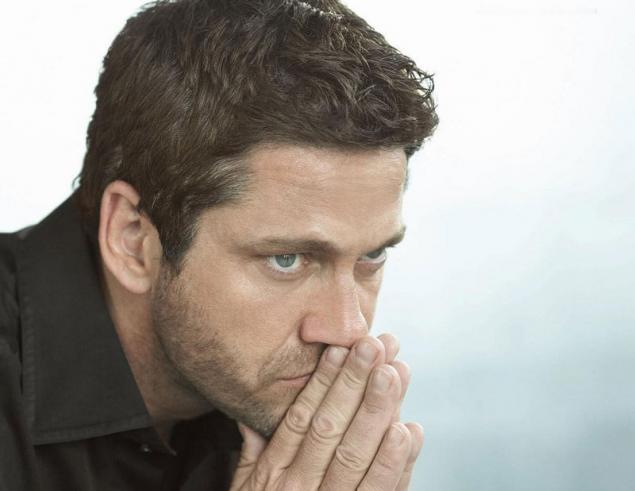 Forty years feel like twenty. I'm not talking about a body that has already realize that health exists. And not even about the soul, which during this time, thoroughly hardened. I'm talking about nerves.As soon as you enter University, you become completely calm. Yes, the night vigil before the sessions, Yes, cum, Yes, the first job search – but it's not garbage, it doesn't hurt, it's the romance of race. Have you run all the blades, you did not seem worse than others, someone can easily overtake someone you have to skip ahead, someone comfortable to run around. The direction of movement in a wider context, while resources are inexhaustible, the error is correctable, the opponents are predictable, to be introspective once. This is not comparable to the excitement that is felt before the start, when school is over, and the future does not yet exist. You come to military tuition from the province, you land like on Mars: who are all these people, and suddenly they are much stronger than me, and if I disgrace myself at the first mile, maybe even lower the bar to the ambitions and to go to vocational school?
The first ten years of this race sweep in General, as one day. A man in his twenties and a man in thirty years – it is one and the same man. Yes, he takes possession of the profession, gaining any authority, is experiencing the first bitter disappointment, but of existential filling, he does not undergo any changes. He is a prisoner of the small tactical tasks, he's still the same boy, a third-year student, full of ambition in the fool who is still rushing through life in afterburner mode and the positive dope last for a long time. At least ten years.
As a rule, forty years a man goes into someone else's fairway. Without even realizing it, he is a prisoner of instinct records. As a bear, which the first four years of his life walking behind a mother and then begins to walk by himself, man to forty years old need some leading lights on the horizon. But here you have thirty-five red lights in front slowly start to leave, but the back is already looming white, they are closer, and the red farther – then, finally, they completely disappeared and you turn on the high beams.
This is the moment life begins.
Physiologists say that forty years is the natural life cycle of a person. At the primitive layer that was already old age, the longer people lived. The third twenty years — the gift of civilization, and the fourth — and at the anomaly.
I don't believe it. Life after forty is natural and logical. Just after forty a man becomes the image and likeness. If it is not muzzled sissy, this time he begins, finally, to think strategically. If he has not had time to drink and to shirk his ambitions, he acquires a taste for endurance and long creative tasks. He is now able to act consciously and to distribute the effort of course, if he was left to distribute. Ask the runners-stayers, they will tell you: a young marathon runner with good results – a rarity. The ability to overcome very long distances acquired over the years. Because the people run the feet. People are running head.
In forty years the life only begins, and in any case can not let her not start. In any case it is impossible to make a mistake that almost all. You can't just continue to live. So, as you have lived so far. You can't change all the fun. Leaving my family, buy a motorcycle and travel around the globe. It's too easy.Then I remarry, will return to its original position and realize that you just lost a lot of time. Will begin to grind their teeth, and it will be too late: Hello, the age of survival.
In forty years definitely need to change. To take as a precious gift, all of their new properties and use them to the fullest. If until now you were doing a crap — try, finally, to do what you have always dreamed of, you have nothing to lose. If you are already lucky enough to achieve success in its true field, do one more pull and come to a new level. If you are still in your mind was a thoroughfare, try make it a General cleaning. This is much harder than once again go to the registry office and go from there fictitiously released.
Forty years man does not need a meaning of life – he has the energy of life. After forty meaningless life kills. Of midlife crisis there are only two ways – either give yourself a good kick and finally grow up for real, or to turn this crisis into life.
That's just the meaning of life — it is only one. For someone, unfortunately for some, fortunately. Second banal idea in one column, but nothing helped. Banal thoughts — they are generally much more useful original. Especially after forty. published  
Author: Dmitry Sokolov-Mitrich
P. S. And remember, just changing your mind — together we change the world! © Join us at Facebook , Vkontakte, Odnoklassniki
Source: foma.ru/sorok-let.html