The other day in one blog where parents discussed children's book, read this dialogue: "And it at the book?" "The publishers write 0+, so that is recommended from birth with 3"...
I have endured, but wrote the answer man, well versed in book publishing. If that mom thinks the sign 0+ sign that that book is for kids, and how many other people share her delusion! Panic gripped me forced to write this post.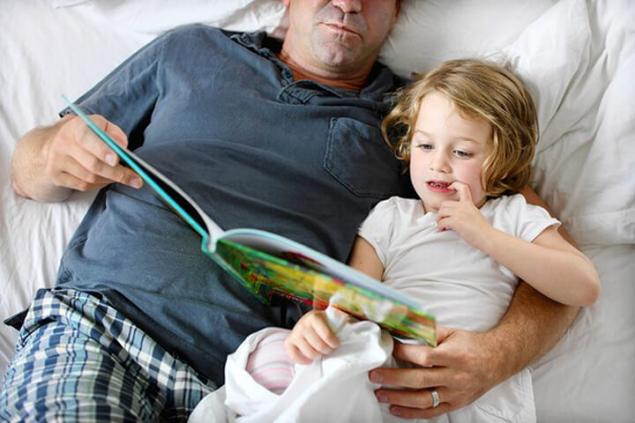 The story happened is this:
our lawmakers a no-brainer, copied from the West the law on the age limit information and transferred to the domestic validity as the law "On protection of children from information harmful to their health and development".
During the year specialists in different areas came up with his "screwing" to specific films, broadcasts, musical works and books, and, oddly enough, even decided. The scribes now know as "mark" edition.
But. But no one had bothered to tell me about this law "consumers". What did those numbers mean. And for good reason. Guess no one but the deputies did not pay attention to what is written there in the corner of the film or at the theatre ticket. No one off in the car Our radio (12+) when near a small child, and especially do not put kindergartners to listen to the Echo of Moscow (6+). And only with the books turned out differently. Precious parents accepted the "mark" is clear: as the age of the readership. This has got to do something, I think.
So. What really do these numbers mean?
If you carefully read the law and the instructions for its use, you will know that books with sign 0+ — these are the books where you will not find sex scenes and violent scenes, naturalistic descriptions of death or terrible diseases, the characters will become charismatic to drink alcohol and to pitch cigarettes, swearing obscene abuse. Now ask yourself: are all the books without sex, violence and Mata really should be read to children from scratch?
With age, these limitations become less stringent: gradually introduced a resolution on "denaturalizing death", love scenes without details, for six years, and permitted scenes of violence by the forces of public order and good, and after a few years — evil may posoprotivlyatsya...
In this case, you must understand that no publisher wants to be fined, no one editor is dismissed, and the category of "naturalistic–denaturalization", "good–evil", "love erotica" and so on — are subjective. One kiss for another child molestation. One pillow and a boy-allergic — to other gay propaganda.
Much depends on the personal associations... to "not bump" on someone's Association, the publisher will prefer to "inflate" the category of the sign. So in simple terms "adult nyashek" books appear a warning sign: "6+". Or even "12+"!
For example, take any pearl from the law. For example, from 12 to 15 years (or 16 to 18!) according to legislators, your child won't hurt "is not operating interest in sex and not wearing exciting or abusive episodic denaturalizations the depiction or description of sexual relations between a man and a woman, except for images or descriptions of sexual acts".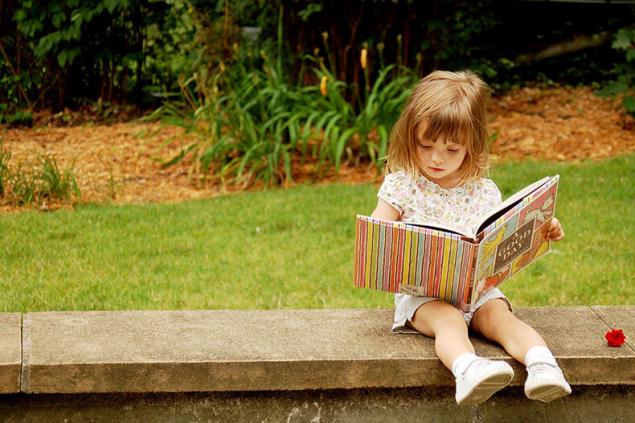 Frankly, having a strong imagination, I still find it difficult to define what was meant by the creators under denaturalising sexuality is non-sexual nature. And you? Can you tell?
The adequacy and realism of this law there was much debate much of anything else is debatable. You do not want. Sorry to waste time and energy on punching of reinforced concrete — it is useless. My task now: to show an example of why to never, under any circumstances, you cannot rely on the signs "0+", "6+", "12+", "16+" and "18+" as a guide to action: "Oh, my baby is six months to read me this book!" In fact, as useless to protect your child from books marked 6+ or 12+ if he's five or ten. (Good news: if he is not able to read, you can't store detectives in the plastic!)
The only character that in theory something can mean to you, 18+ only. But here it is better to ask: "why?" Quite possibly, just the book someone is thinking about kissing or "sexual relations" a little more sexy. Perhaps your teen this information is not threatened neither a heart attack nor panic.
If you want to know, "at what age the book is aimed" (I personally think this is weird, but I feel in the parent environment "trend" — to know exactly the age range of artistic works), your only reference point is the top line of the output information.
"For children younger and middle age", "for children of secondary school age", "for reading by parents to children." However, they are not always an indicator... But this — why, because of some other laws, are written these definitions, I will tell you next time...
Summary.
I know how sometimes I want to make your life easier. To someone you have decided is written, regulated... "Take five drops after meals". However books for children — not an area where someone can solve this for you. Because your child – he is unique. And your family is unique too.  
 A list of fascinating books for 10-12 year olds, compiled by 6th grader to peersDevelop a sense of humor in a child: 10 tips
No one but you can't say that scare and cripple of your child. No one but you can determine the age at which he what to read. Focusing on your little reader, your life and the reader's experience on the traditions of his own family, you will have to pass this way "age labels" themselves. Alone.
What, when and whether to read your daughters and sons only your responsibility. And Vice versa: what, when, and whether it is necessary to read the children of other parents.published    
P. S. And remember, only by changing their consumption — together we change the world! ©
Source: vk.com/readwithkid?w=wall-46053087_17927