Karma Automotive introduced the first U.S. hybrid car with solar panels on the roof. The manufacturer claims that the solar energy can ensure the operation of the car, although it's quite a controversial statement.
The latter is no different from the sedan Fisker Karma luxury that was released by Fisker Automotive (the company later changed its name to Karma Automotive). About the new hybrid Revero it is little known, but its main feature is a roof mounted solar panel.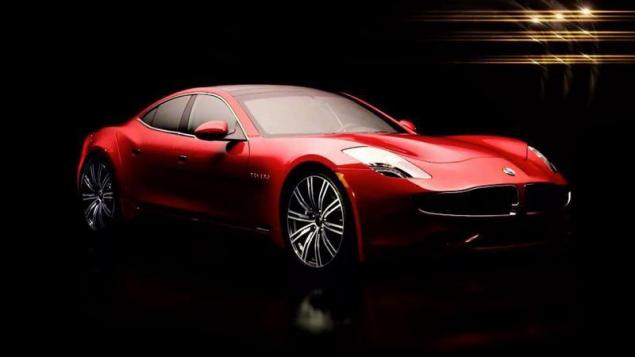 In a press release the company said that the panels provide the performance of the car. However, according to experts, most likely solar energy will provide additional nourishment powertrain Revero. This indicates the area of solar panel — obtained energy is not enough even to ensure the operation of the air conditioner.
The car has received the control electronics and components for the powertrain from BMW. Prototype Revero — model of the Fisker Karma had a number of critical shortcomings, and after the start of its sales were registered several cases of ignition batteries. As noted in the company, the new hybrid vehicle is much improved. Superior electronics, wiring, charging system and batteries. Also the electric car will be equipped with an intelligent infotainment system that will replace a multi-page manual.
It is expected that the cost Revero $100 000 — the same as the value of its predecessor, the Fisker Karma. The car presentation will take place on 8 September, at about the same time will start making pre-orders.
Hybrid sedan will launch in the US on one of the California automobile plants of up to 3,000 units per year. Later will be produced in China. At the plant in Hangzhou, built by Wanxiang Group, will be 11 thousand Karma Revero per year. published
SUBSCRIBE to OUR youtube channel that allows you to watch online, download from YouTube free video about the recovery, the rejuvenation of man. Love for others and ourselves, as the feeling of high vibrations — an important factor for improvement .  
Put LIKES and share with your FRIENDS!
www.youtube.com/channel/UCXd71u0w04qcwk32c8kY2BA/videos  
P. S. And remember, only by changing their consumption — together we change the world! ©
Source: ecotechnica.com.ua/transport/1299-karma-predstavila-gibrid-revero-s-solnechnymi-panelyami-na-kryshe-video.html