< Felix Komarov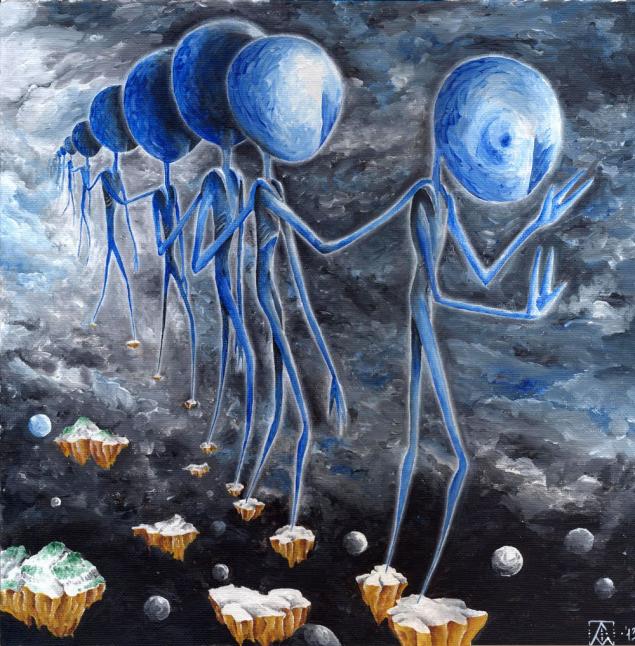 We disappear like a dream in a clear flash of sleepless
We disappear as the night when the sun rises
We disappear like a sound between a tone and a tone
We disappear ... but who measures the
care Who knows about us, who read our letters
Who saw us first, sees the end
Those who support, the creator, who's to say truly ...
Who knows himself, turning to face
Who has so much eyes that see each other
Who will put a limit between light and darkness
Who shut themselves in a circle, and who will come out of the circle
Who sees me, and prints me ...
This belief is blind because how else
I created him on his drawings
It is the same as me and he was crying out in pain ...
Otherwise, who to contact
pleas Otherwise, why shake the heavens
Otherwise, the world will be useless game ...
Grows baby, say goodbye to dreams,
To name yourself for a.
And in this hopeless holy
Not distinguishing neither himself nor God
Not knowing where the house and the way home
And why is the ring road ....
So just be, without knowing
being Not knowing the simplicity of its
temptations There is only life, and this life is a draw ...
Ugly does not mean ugly.
In the see only himself ...
And then the words are powerless and the sick ...
And the echo of the echo repeated and I and and ....
And the rainbow reflected in a puddle.