Husky Puppy tamaskanskogo named Raven desperately needed a friend, but his human mother Christine knew that you can not just pick and choose the best friend to someone. Instead of making a choice for the Raven, she took him to the animal shelter in Lubbock, Texas, the dog chose my friend herself. "I always wanted to have me in the house we lived dog and cat that could grow together. That was sort of my goal, "- explains Christine. "I also wanted them to get along well. So I drove to the shelter of the Raven, he was able to choose a friend. »
Tamaskansky Husky named Raven was brought to the shelter to pick your own kitten, which they will grow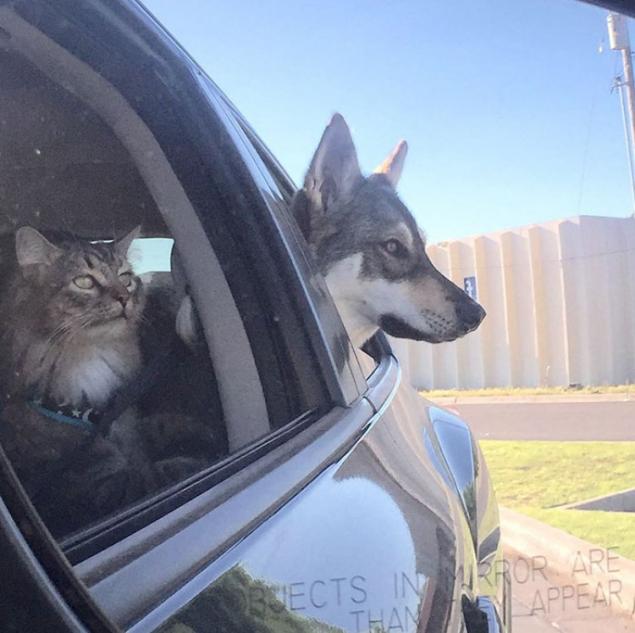 The dogs were presented with 4 kittens, but none of them showed great interest in it, except for this kitten!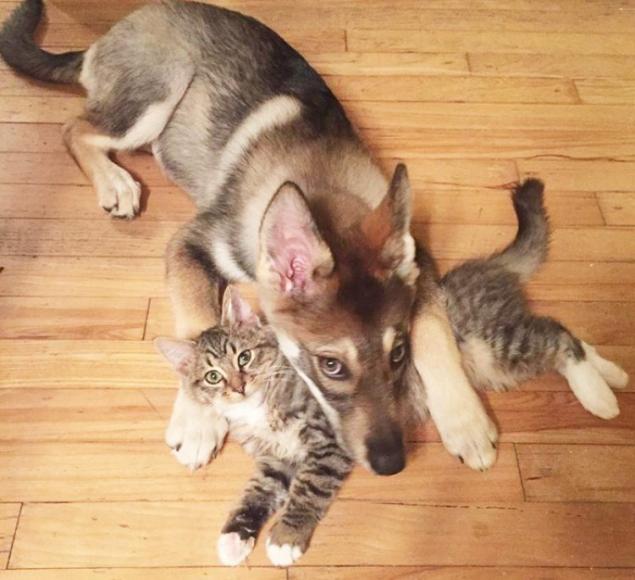 The kitten was named Woodhouse, and they found a Raven special connection as soon as they saw each other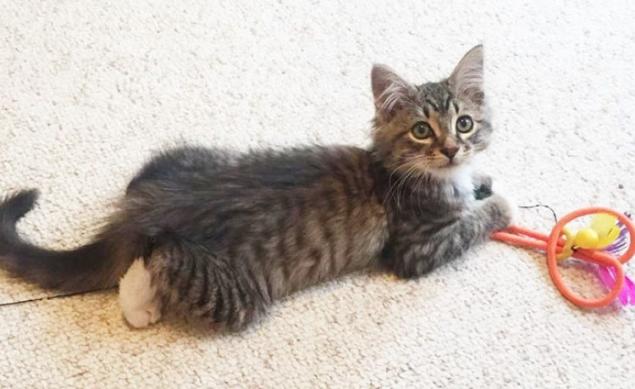 On this day, the kitten was not only the house, but the best friend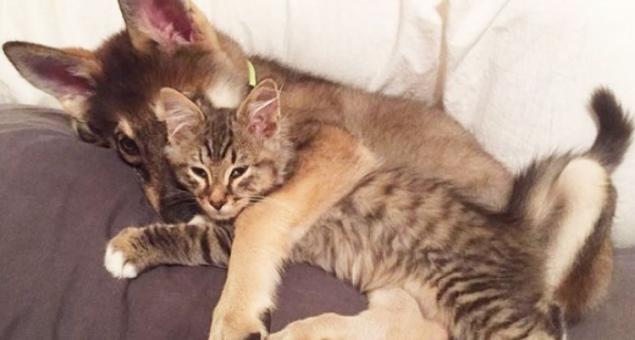 A year has passed since they met, but these two are still inseparable!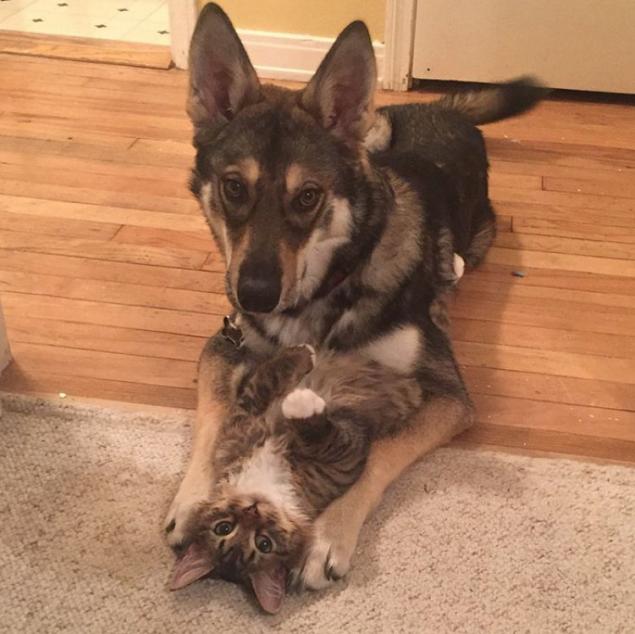 They help each other to take a bath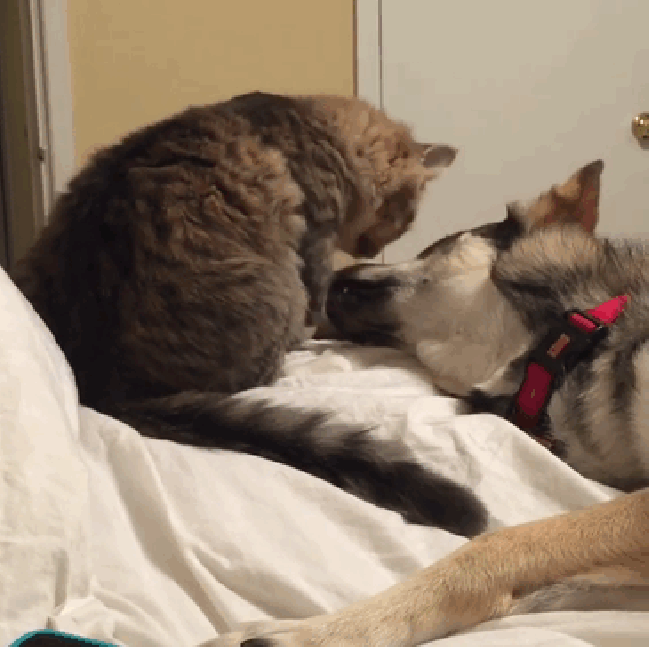 As well as enjoying a dream day joint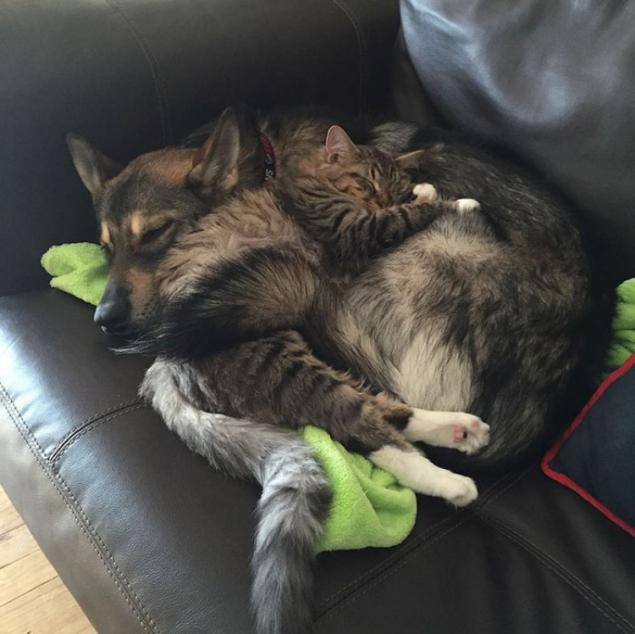 "They're perfect for each other", - said their human mother Christina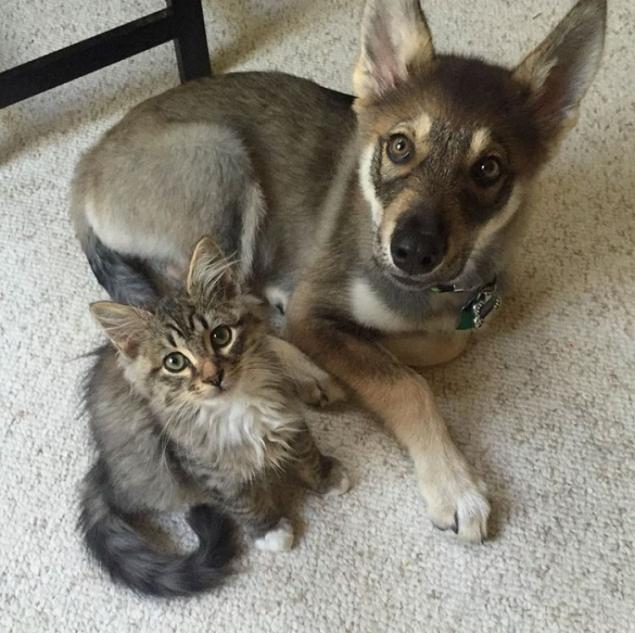 They even celebrate their birthdays together!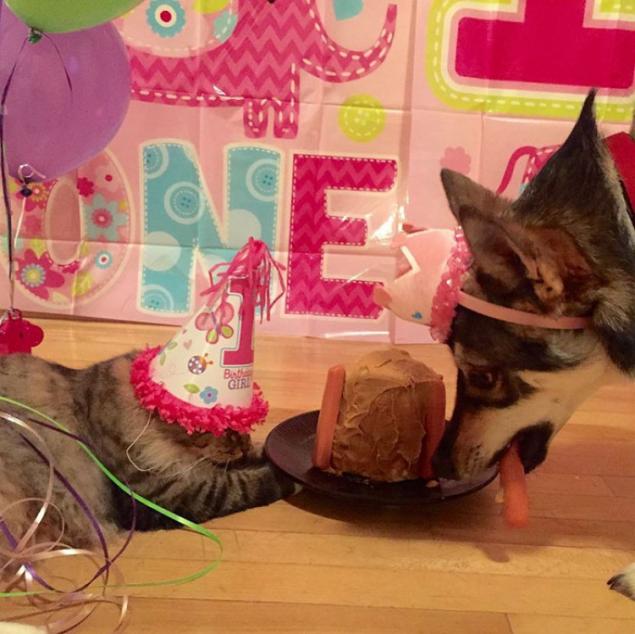 Friends year later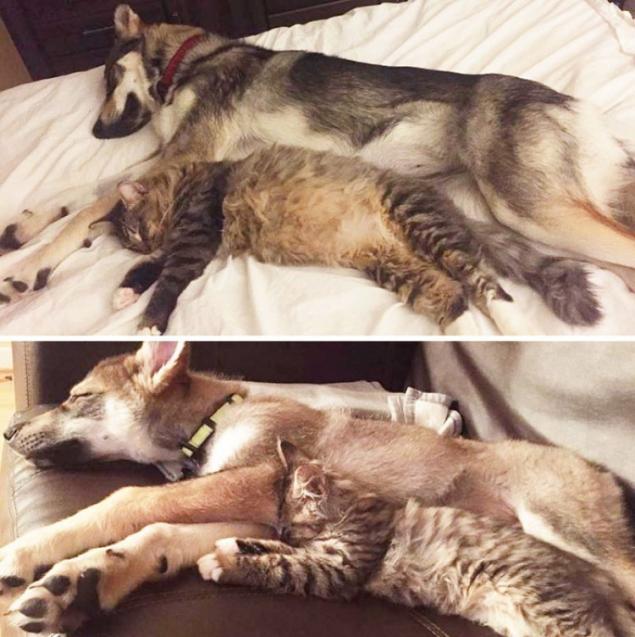 "They do not hug as much as they did when they were young»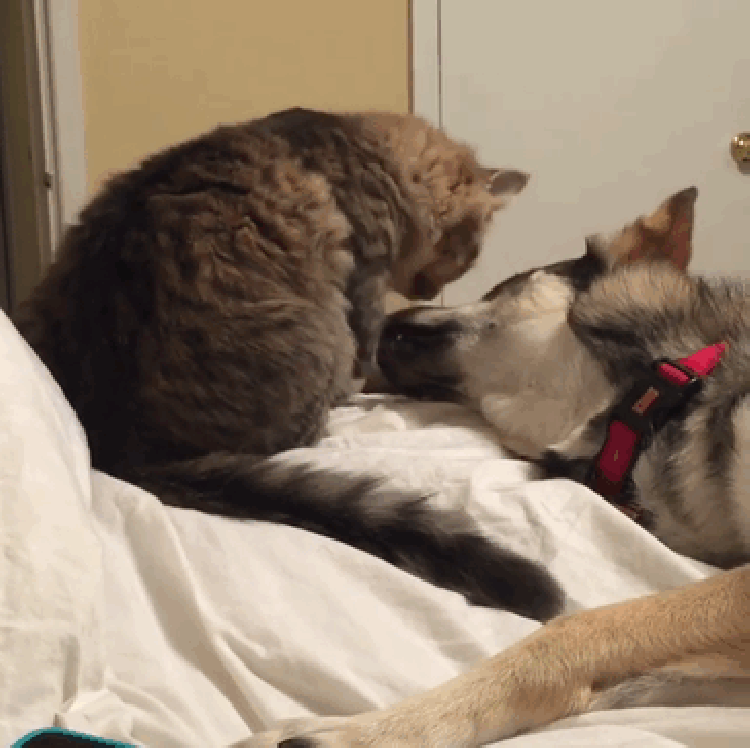 "But they still always together»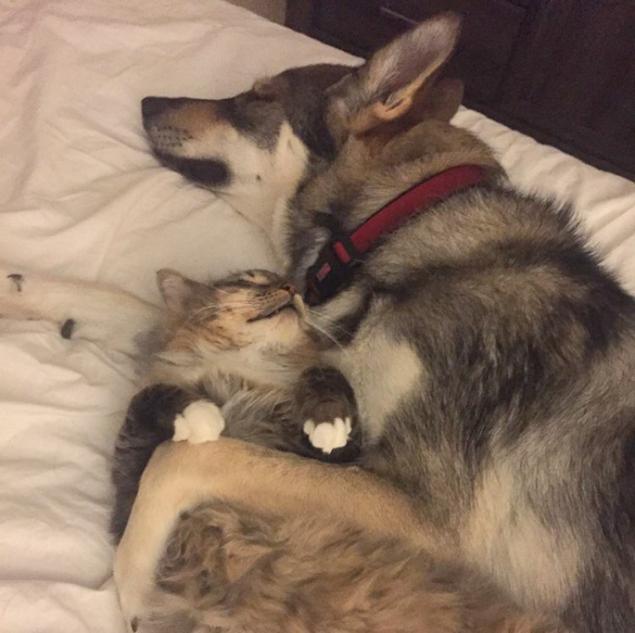 Loading ...
Liked? Share with your friends!
Loading ... Loading ...