With the arrival of autumn, we took out all the cabinets warm sweaters and outerwear. The most popular among the population during the cold season are coats. Such a thing is not only warm, but also looks very stylish ...
Unfortunately, most often on the outer clothing of natural materials are clearly visible spots randomly assigned. The first thought that comes to mind - it include the product in dry cleaning. But such services are not affordable for everyone. Out of this situation is - clean your sheepskin coat yourself! A revision
«website» will tell you how to do it quickly, efficiently, and not expensive.

For a start, we offer you to pay attention to the secrets to care for sheepskin coat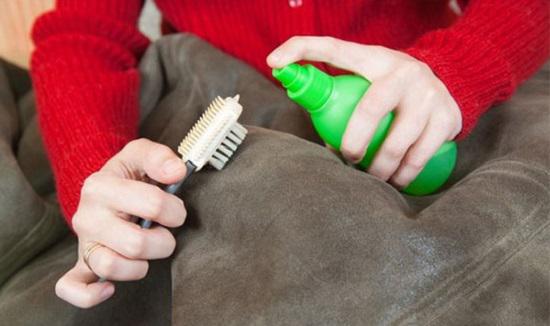 Useful tricks to care for sheepskin coat sheepskin not land near the fire or heating devices. Only natural drying! Hang it on a hanger and kept in a special case. Put it in your pocket handkerchief or cotton pad, which must first drop a few drops of lavender oil. It is very effective against moths. Do not wash in the washing machine sheepskin. From this the skin becomes rough and tough. Clear sheepskin coat can be a soap solution. Once dry thing and smazh glycerin (for the skin). Individual life hacking: small-sized spots erased by eraser or a dry crust of bread. Regular sheepskin clean hard rubber brush. Oil varnishes or wipe with a damp cloth.

Tips for cleaning leather coats Spend sample. Apply the product that you are going to use on a small inconspicuous section of clothes. Look, do not shed any thing. If everything went smoothly, the whole surface coats. If the stain is fresh and bold, wipe it with semolina or starch. Wait a few minutes. Voila - from the spot was gone! Low-fat stains are easy to remove a small piece of rubber, which is necessary to moisten with kerosene. Only the spot should not be fresh. The collar, cuffs, and other places that are frequently overwritten, clear the special brush and tooth powder, dropping a little ammonia.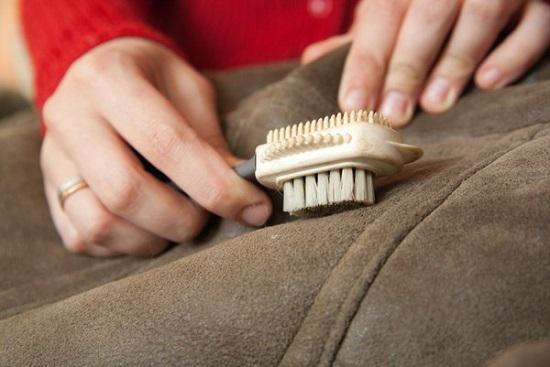 Spot clean suede sheepskin suede can bring to table salt. Milk and soda - guard the purity! To clean dissolve in a glass of milk a spoonful of soda. Wipe contaminated area with a cotton swab dipped in a mixture. Then gently wash the area with clean water and a few drops of vinegar.

Now you know, how to clean sheepskin coat at home After the dry cleaners ruined mine, I brush it just like that. Let your clothes will be as good as new!

Share with your friends these tricks for cleaning coats!

via takprosto.cc