If excessively tearful and tender things tire you, you know - you are not alone. Combine romance and a sense of humor is quite possible, most importantly - find a person who will understand and appreciate your jokes.
Website will tell you what to do if the usual greeting for lovers seem to be too cute.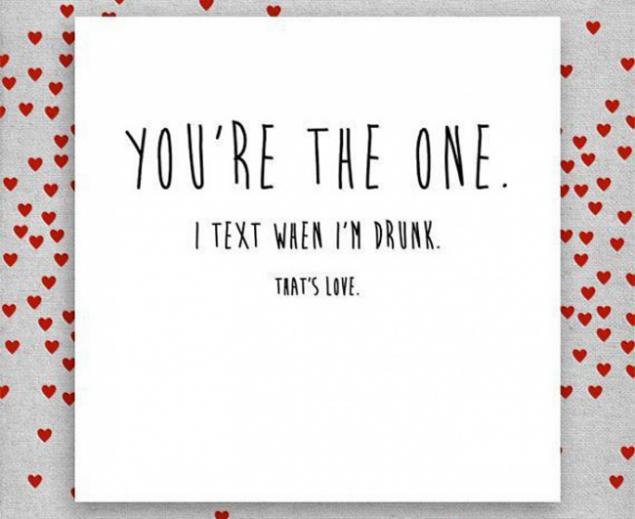 You - the only one.
I write when drunk.
It is love.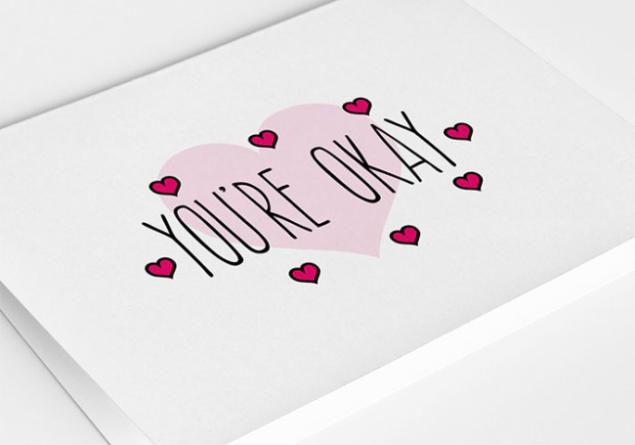 And you did.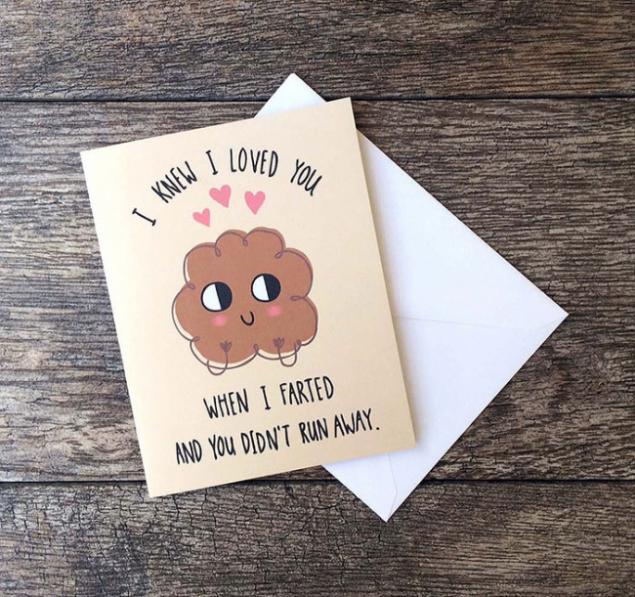 I realized that I love you, when I farted and you did not run away.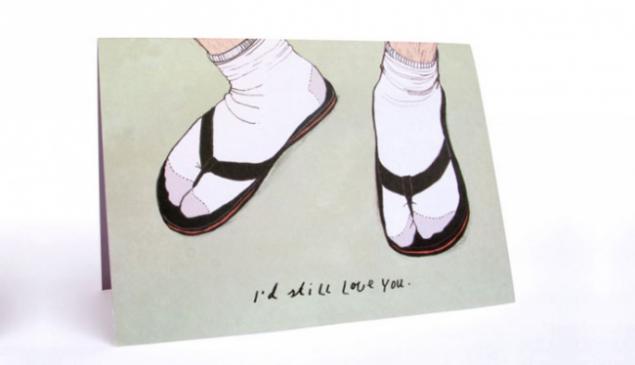 And yet I love you.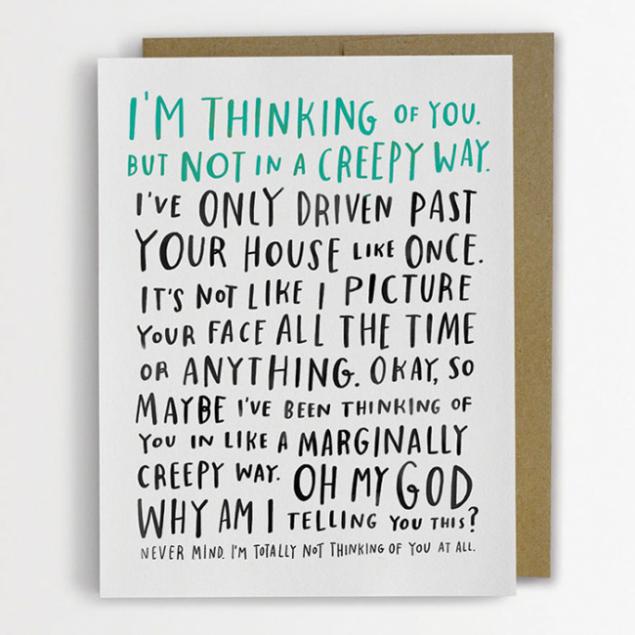 I think of you. But I think without a terrible fanaticism. I just drove by your house one day (I think). Not that I imagine your face all the time, or something like that. Okay, maybe I'm thinking about you a little fanatical. Oh, my God, why am I telling you all this.
Forget it all. I do not think about you a single drop.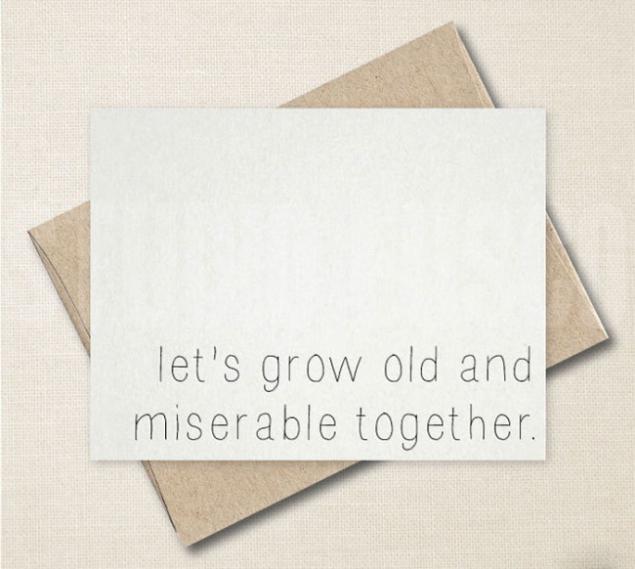 Let's become old and miserable together.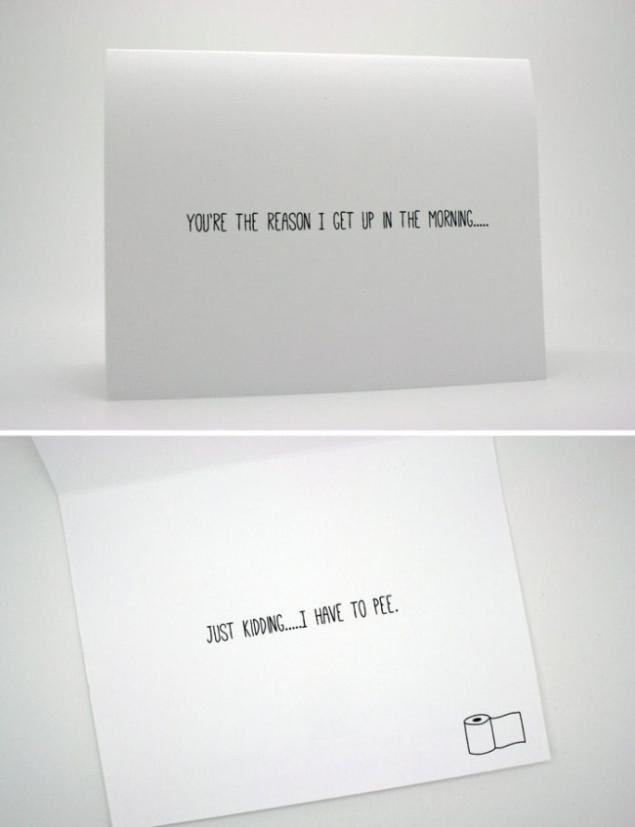 You - my reason for getting up in the morning.
Just kidding - I need the toilet.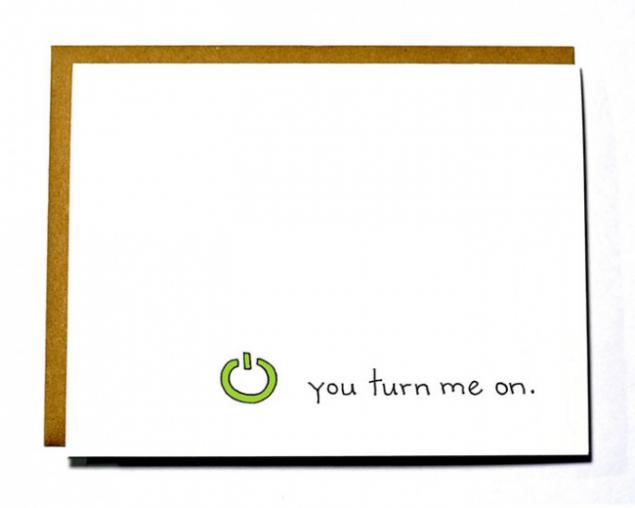 You turn me on.






Love to you as diarrhea.
I just can not keep it to myself!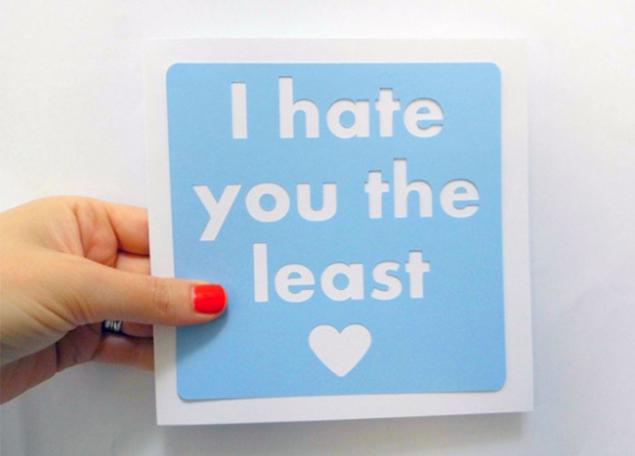 I hate you the least.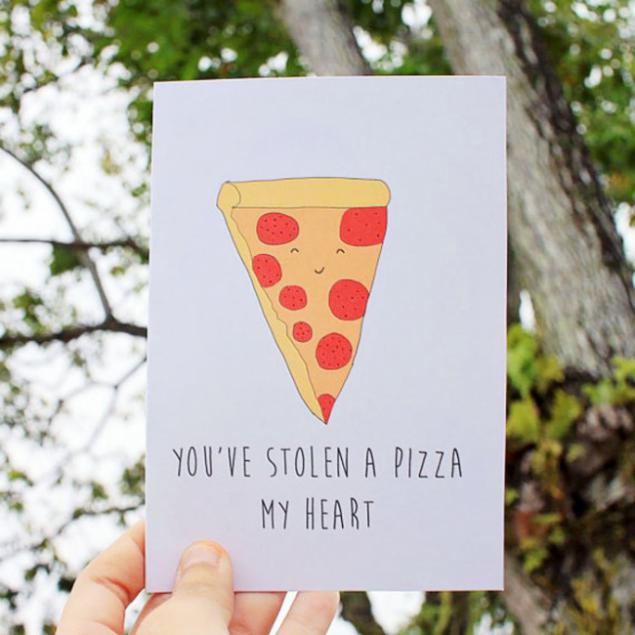 You stole a piece of my heart.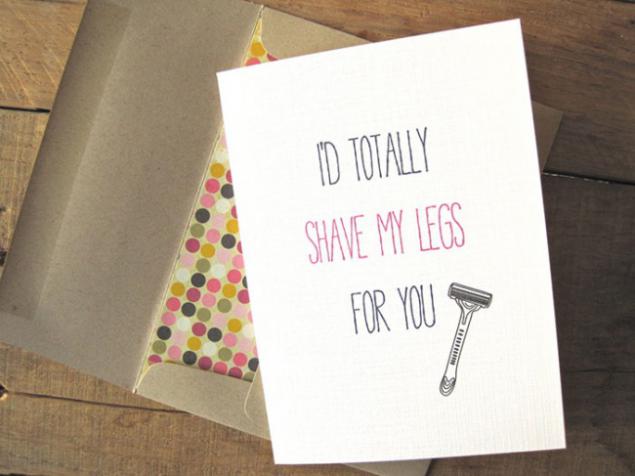 I'm just going to shave your legs em> for you.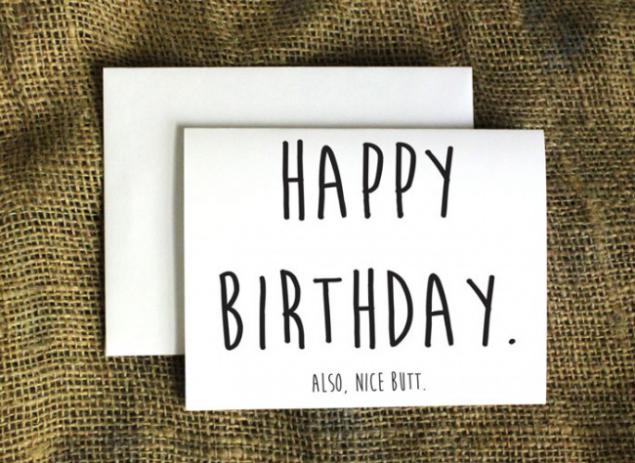 Love to you makes me so miserable.
I think I like it. em>








You're what I love doing most.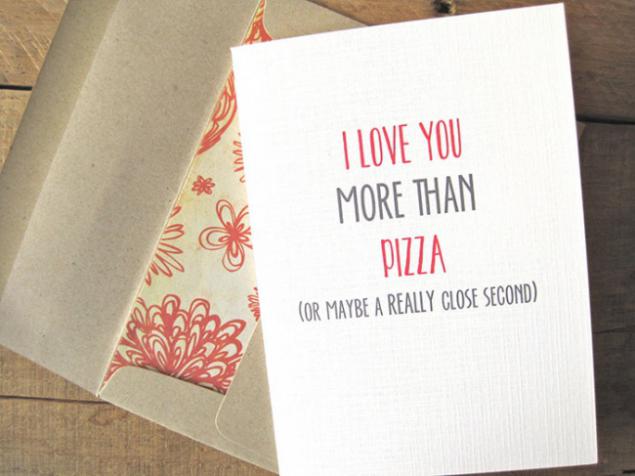 I love you more than pizza
(or you're very close to the first place).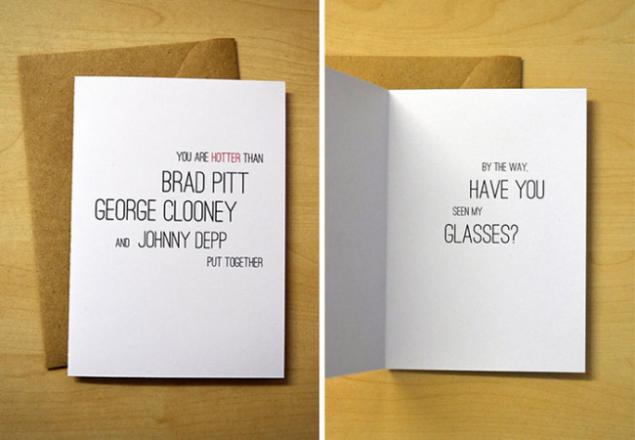 You're hotter than Brad Pitt, George Clooney and Johnny Depp together.
By the way, have you seen my glasses?





See also:
Colored cards for a good mood

via www.adme.ru/svoboda-narodnoe-tvorchestvo/cvetnye-atkrytki-739910/