Cool design - it's not just an unusual idea, but it is not less extraordinary incarnation. And, of course, any thing created by man for man, and therefore should be part of his life, like a missing puzzle.
Website has selected for you the best works of designers who are new or have become known in the nearly three months in 2015.

The Cat in the pocket

The artist from New York Jayme Lemperle invented for the famous sports brand clothing Ripndip cool design T-shirts and shirts. At first glance, they are ordinary. But in the pocket for a surprise in the form of a cute cat.

Moonlight lampa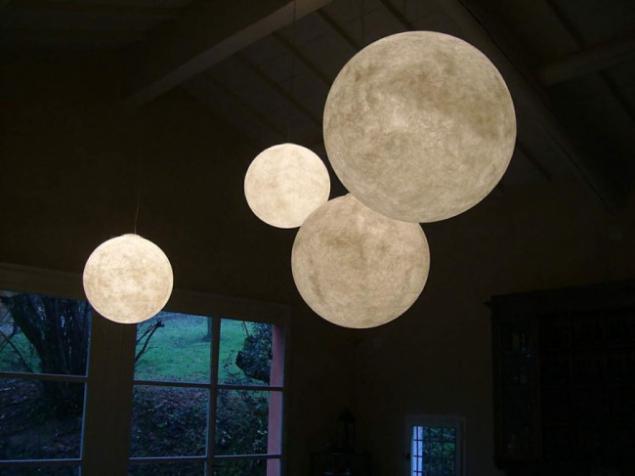 For those who want to make your home a little more romantic, slightly mysterious, designers have come up with here are unusual lamps that their appearance reminiscent of a full moon.

Spoon "Loch Ness monster"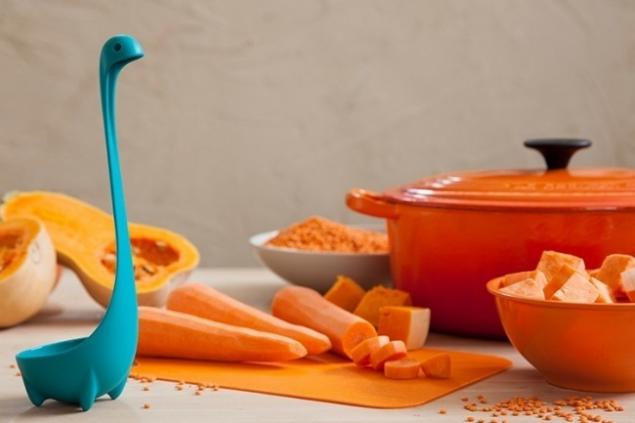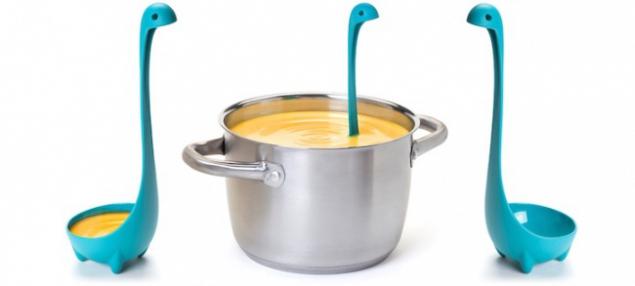 The company's designers have come up with a ladle Ototo that will terrorize the hot depths of your soup pots. Resembling the Loch Ness monster, he will not get bored in the kitchen.

Sprinkle-oblako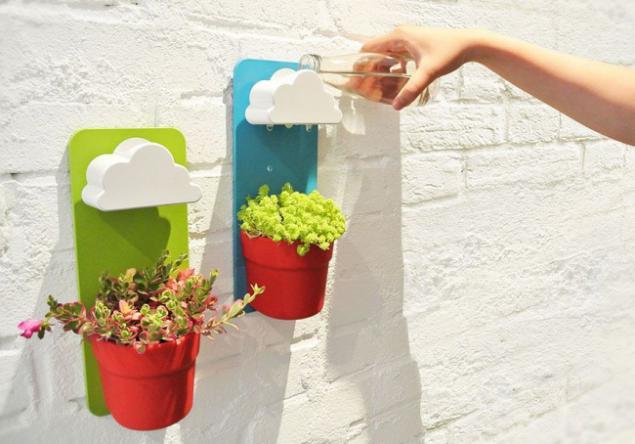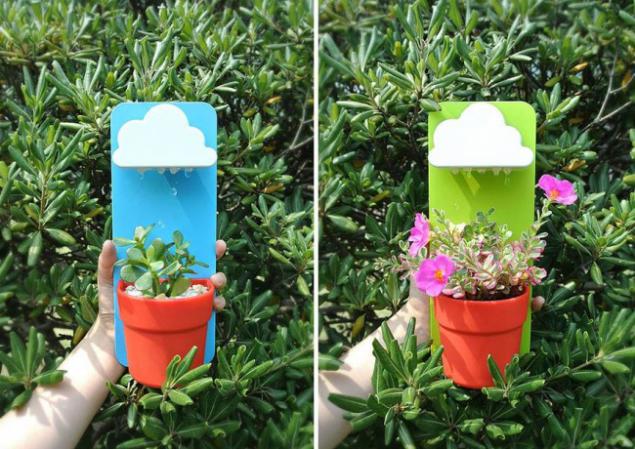 Korean designer Jeong Seungbin of companies DailyLife Lab came up with a real little holiday plant - "rain" pot. This wall structure has a water filter in the form of a nice cloud that turns ordinary water into small drops of rain.

Lamps from old butylok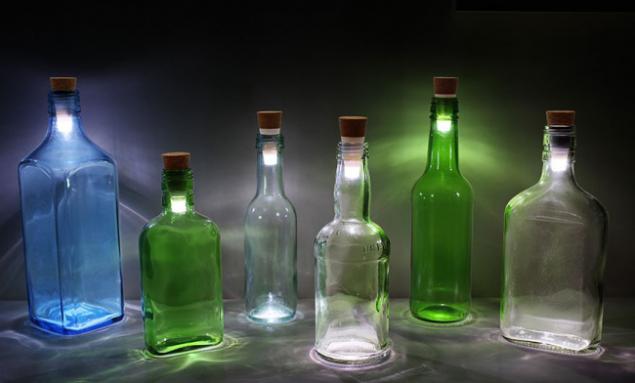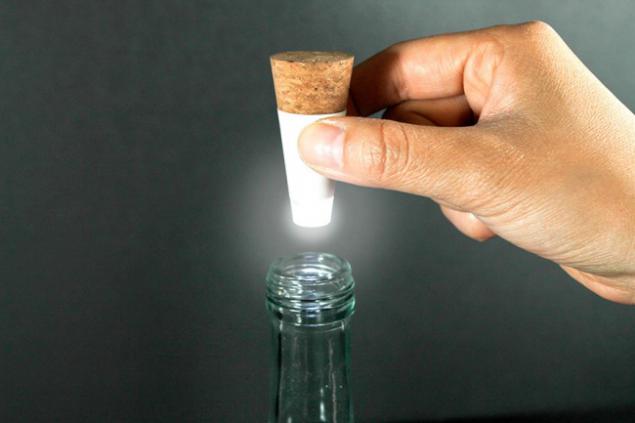 With such a thing as LED Bottle Cork, empty bottles can be turned into a table lamp. Made in the form of plug accessory contains LED and built-in battery that is charged via USB. The gadget is waterproof, it can be used as a street lamp.

Furniture, from which you can charge telefon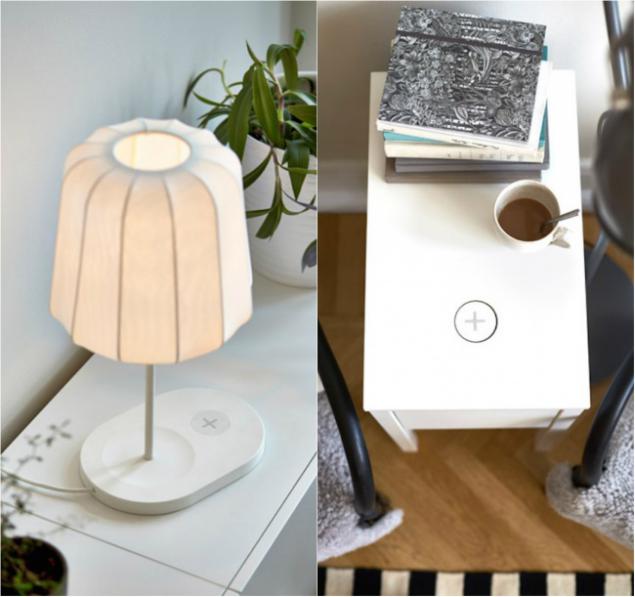 IKEA launches a series of furniture and accessories that can be a real wireless charging stations for smartphones and other devices.

Towels-rolly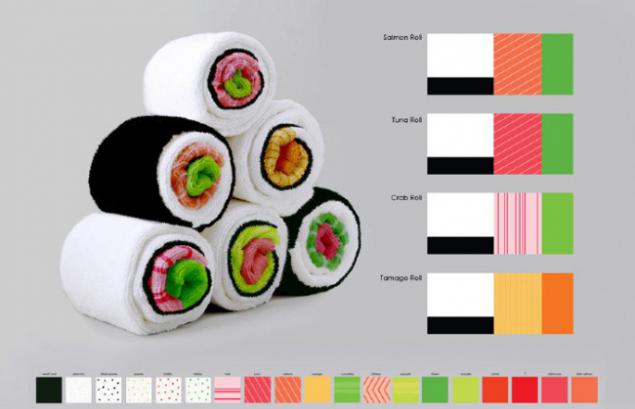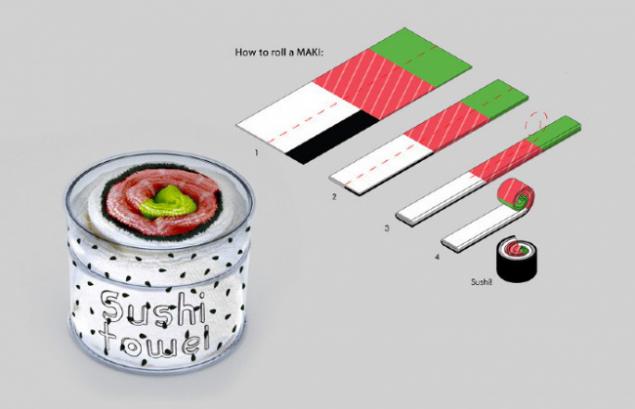 Designer Jenny Pokryvailo came up with the original design of compact and kitchen towels - now they can be rolled into rolls, and they will not get in the hand.

Garden lights with solar batareyah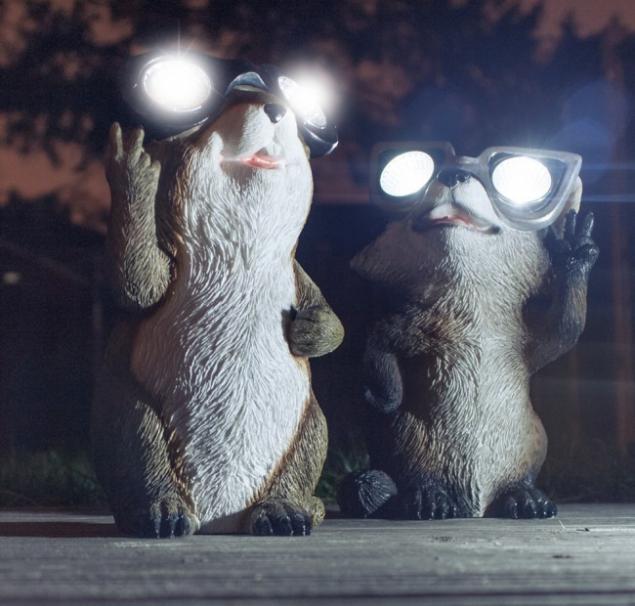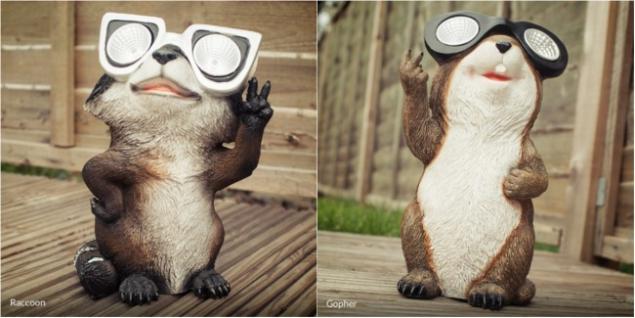 Lanterns in the form of a raccoon and very animated chipmunk garden space day and night. This and economically to the same - working lights, solar-powered little animals.

Tea Set-illyuziya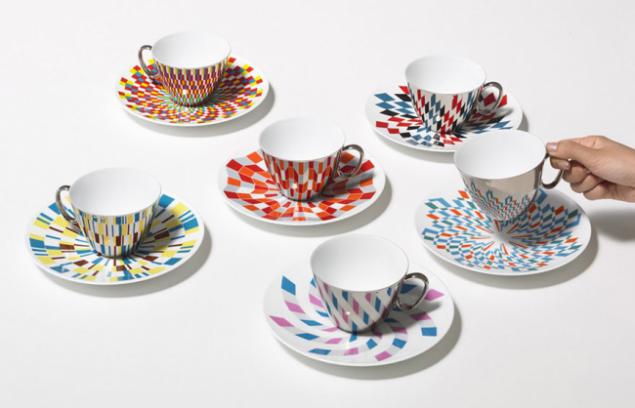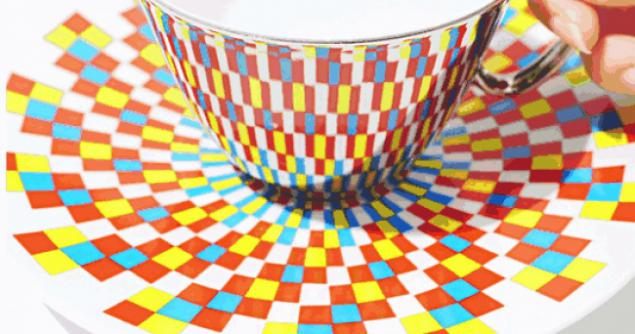 The design team from Japan D-Bro good job and showed the world a unique set of tea-things called "Waltz". As you may have guessed, the whole secret - in the mirrored surface of the cup, which reflects the pattern plate underneath. Mesmerizing.

Rainbow stol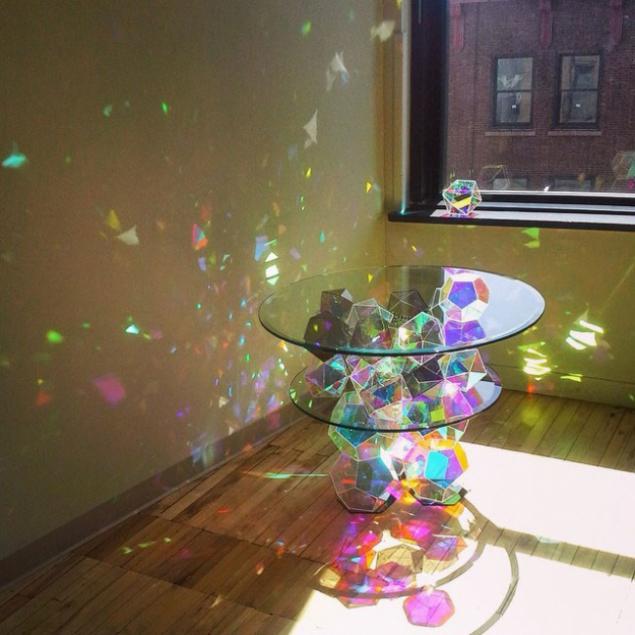 Magic table-prism invented designer John Foster. Construction refracts sunlight, making the space around is filled with iridescent reflections and sunbeams.

Glowing headphones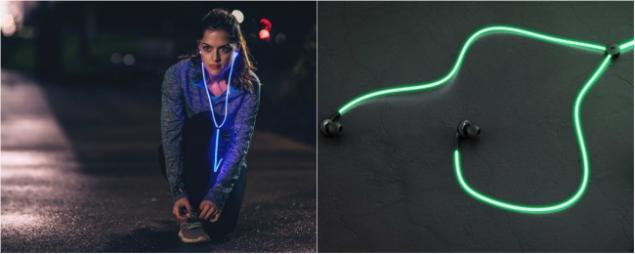 Headphones The Glow Laser glow in the dark, catching the rhythm of the composition, being played in the player, and can also measure the heart rate. A very useful thing for lovers of evening and night racing - with these headphones you will become more visible to drivers and cyclists.

Brush-tail kita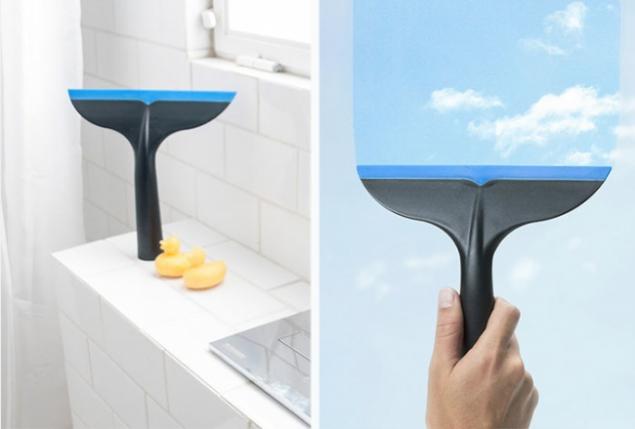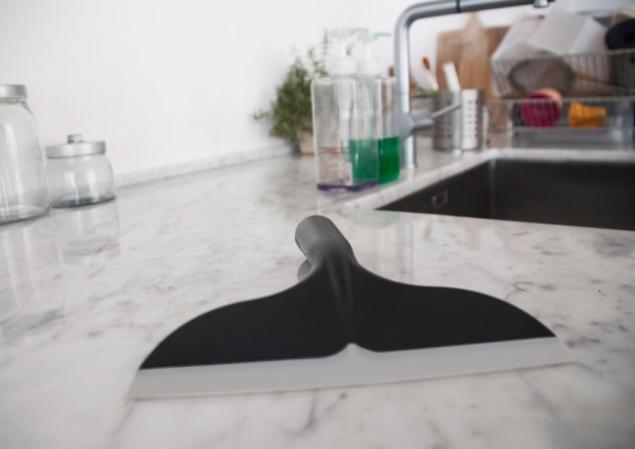 Brush for windows and other surfaces in the form of a whale tail looks very nice and natural. I came up with its designer Avihai.

Sofa begemot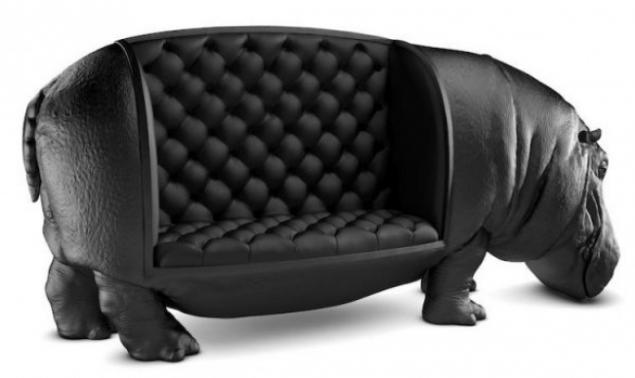 In this chic leather sofa designed by Maximo Riera is impossible not to fall in love.

Bookmarks-bulbs for knig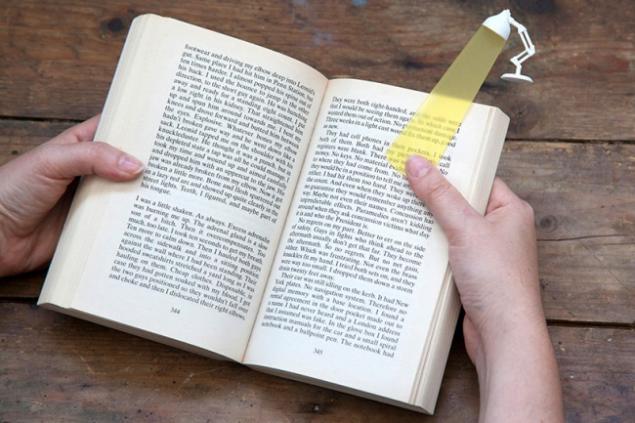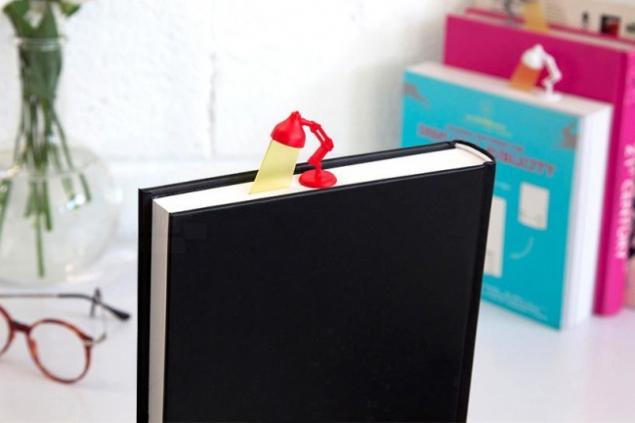 For book lovers Peleg Design studio designers have come up with a bookmark in the form of the original lamp.

Shoes-transformery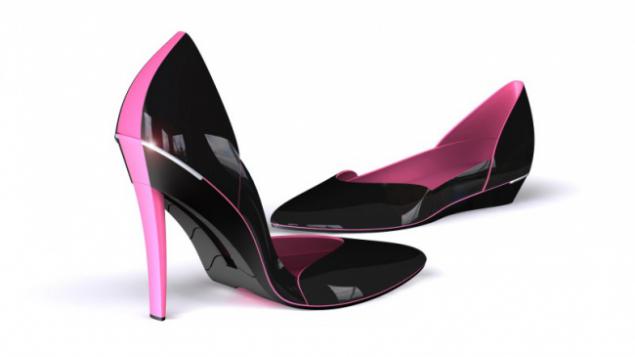 Especially for women who drive a car company Sheilas' Wheels has developed shoes transformers: heel in this model is not simply decreases and disappears, turning high shoes in comfortable flats, in which pedaling a pleasure.

Easy vilka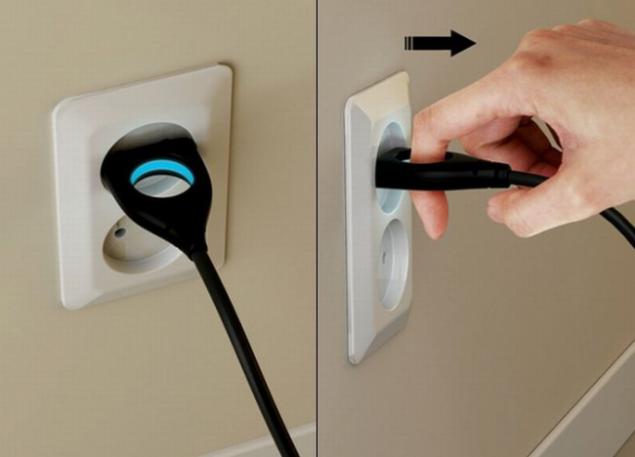 The idea of ​​the designer Seungwoo Kim aims to increase the level of safety when using electrical appliances. Ergonomic, hollow in the center of the glow plug to remind that it is necessary to pull the plug. Well, if you leave it in place - as will fit in the lamp.

Barbecue for balkona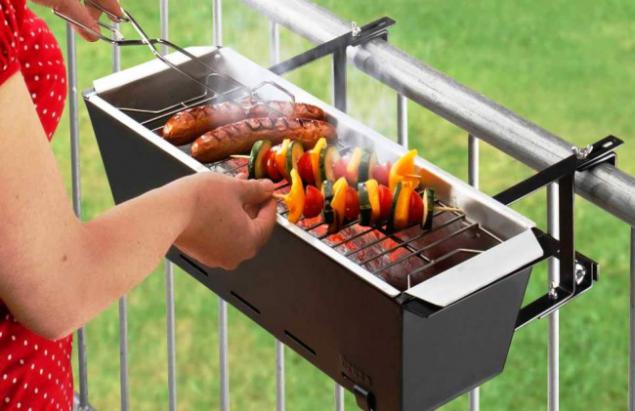 Designer Simon Strachinaru made sure that even urban dwellers were able to cook something tasty on the grill. Her invention called Bruce - practical barbecue for the balcony. It is made in the form of an elongated rectangle and reminds container for flowers.

Linens, where you can risovat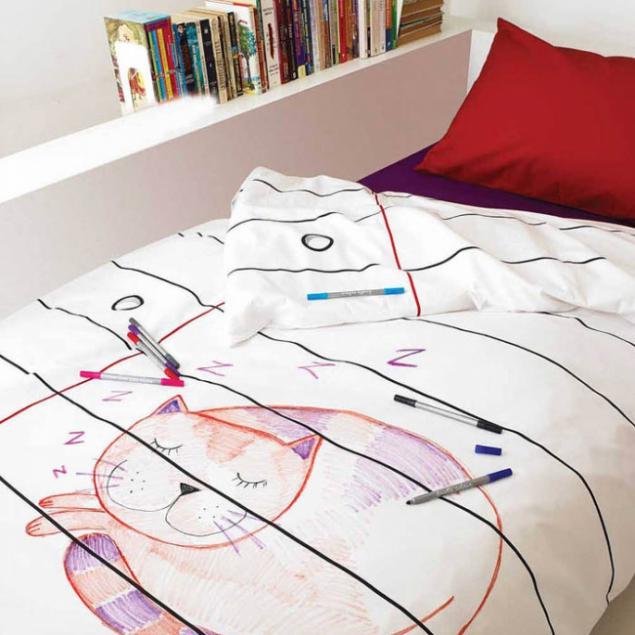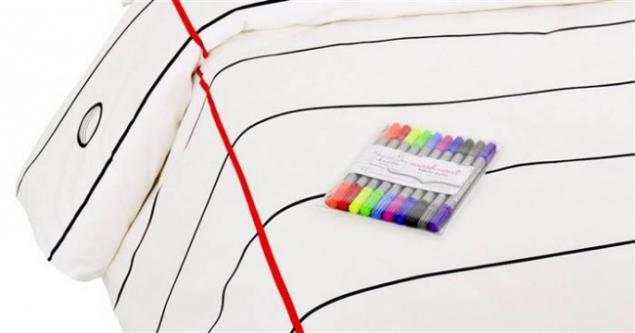 Underwear from Doodle by Stitch is a white cloth lined and complete set of colored felt-tip pens offered. Paint in the markers - the water-soluble, so after each washing underwear again be snow-white.

Glass with vershinoy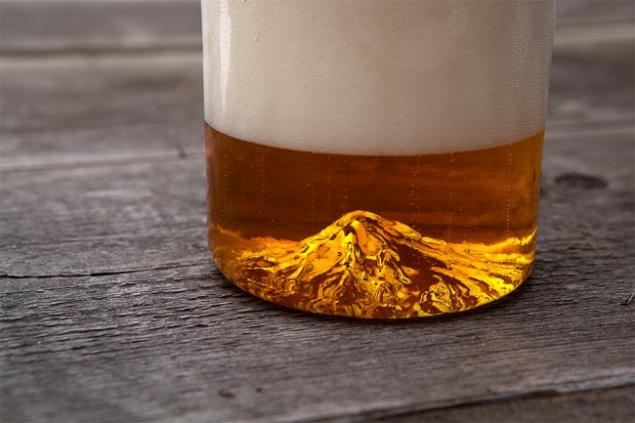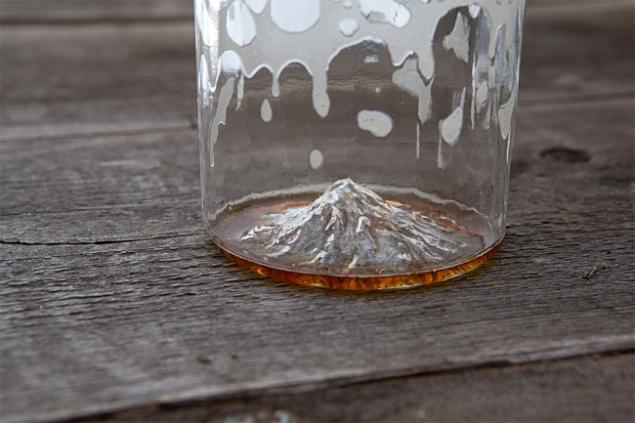 The team of glass blowers from Oregon decided to perpetuate the local landmark and a landmark - the peak of Mount Hood (Mt. Hood) height of 3450 meters.

Guided papoy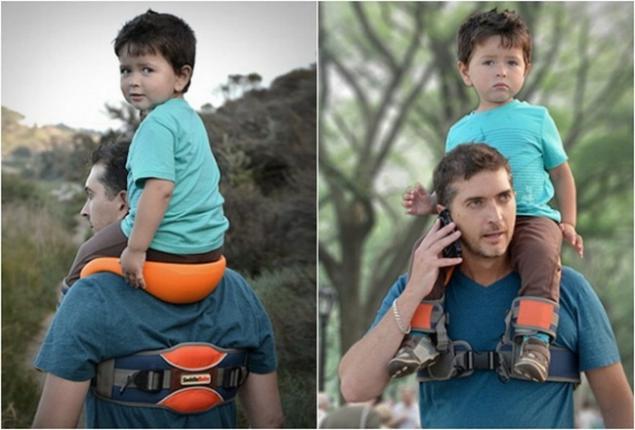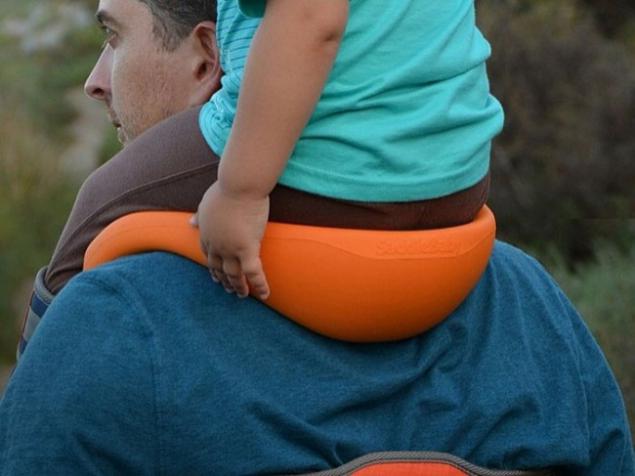 SaddleBaby - best vehicle for kids. Fastened it on the shoulders of the popes, which is almost always busy smartphone, camera or other gadgets. This allows you to carry a child on his shoulders, as they are very fond of, but the hands of the adult are free.

See also:

Cool design February

16 damn convenient ways to save space in the kitchen

via www.adme.ru/tvorchestvo-dizajn/16-chertovski-udobnyh-sposobov-sekonomit-mesto-na-kuhne-868710/