This cave, where it is impossible to be long, fraught with great facilities that can not be seen anywhere else in the world ...
1. Cave Krisstalov placed at a depth of 0, 3 km. at a small Mexican village Nike.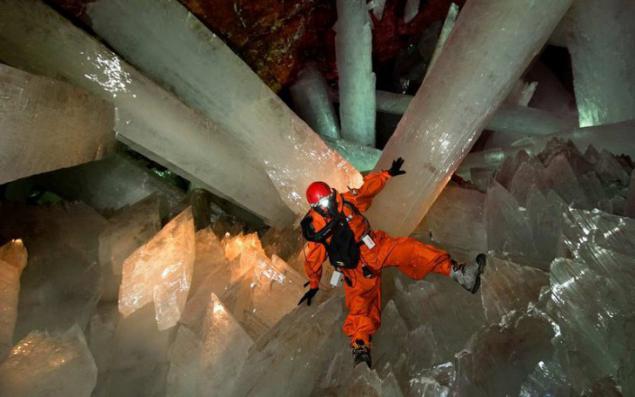 2. Giant crystals in the cave consist of modifications of gypsum - selenite.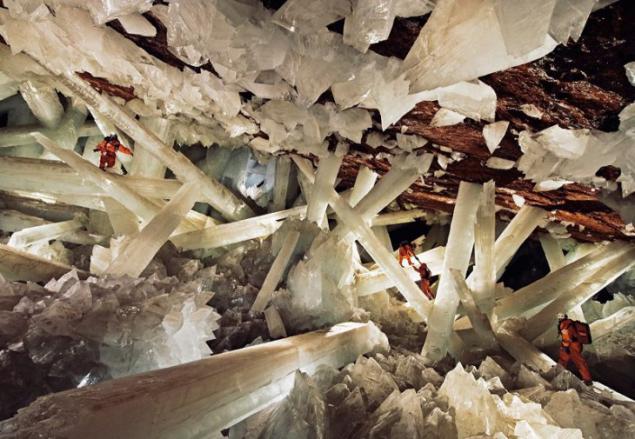 3. The largest discovered crystals measuring just over 10 meters long. Its weight - 55 tons.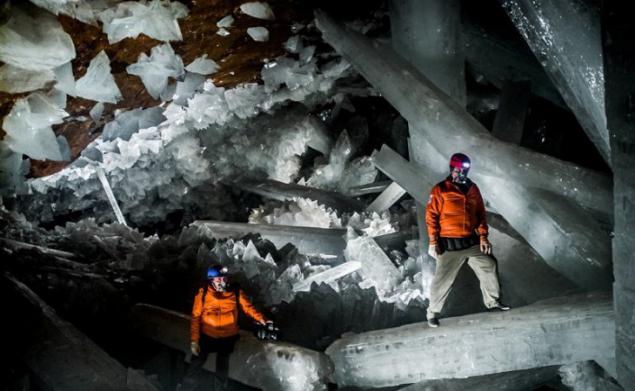 4. Temperatru air in the Crystal Cave - 58 °, the humidity reaches 100%. It may be no more than 20 minutes.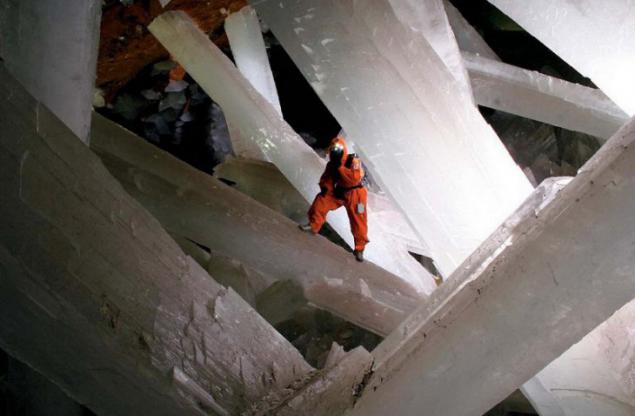 5. Under the cave is an igneous funnel. Groundwater caves saturated with minerals, especially gypsum, due to heating magma. For a long time the grotto was filled with hot mineral solution. This temperature contributed to the growth of crystals of selenite.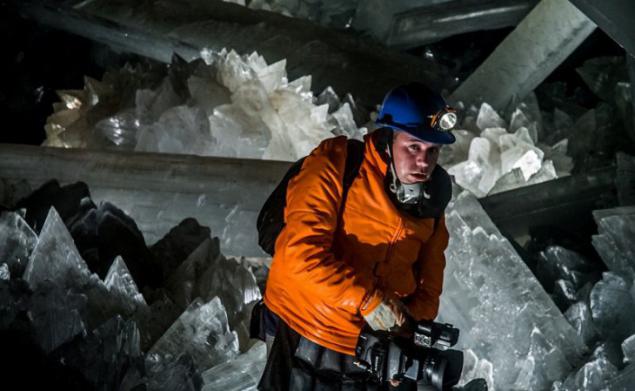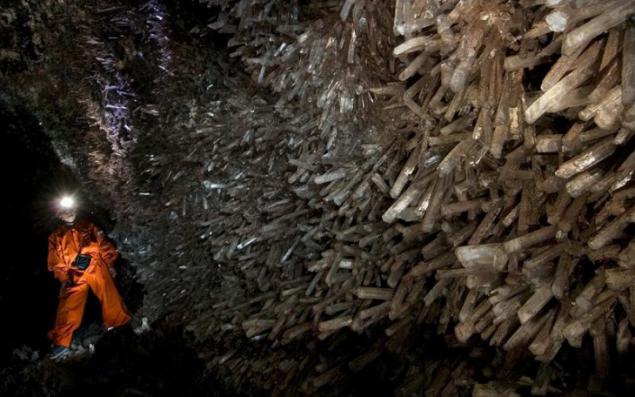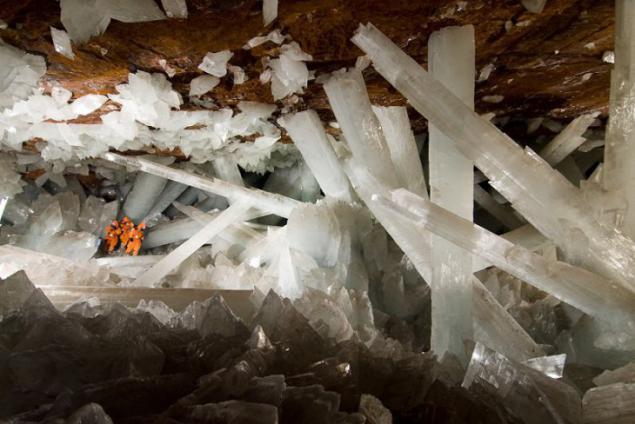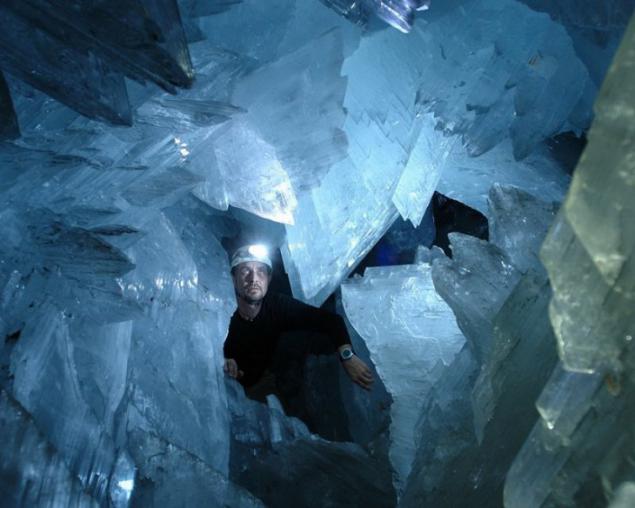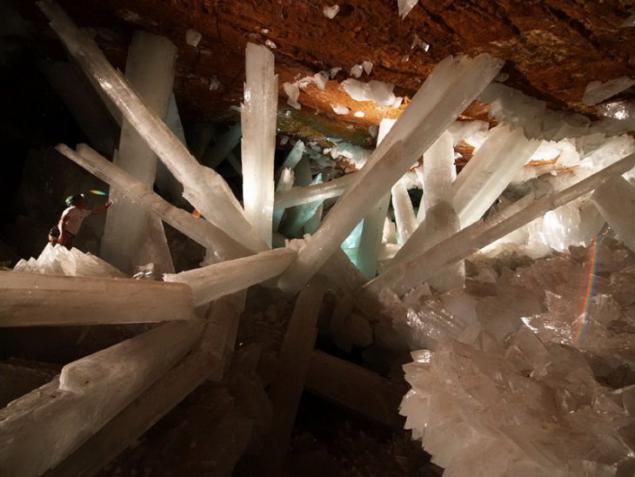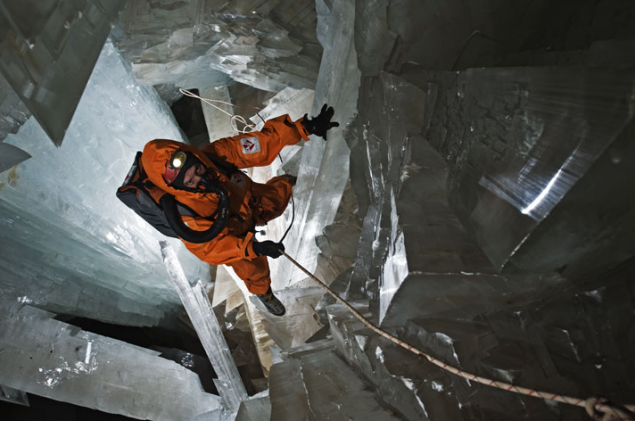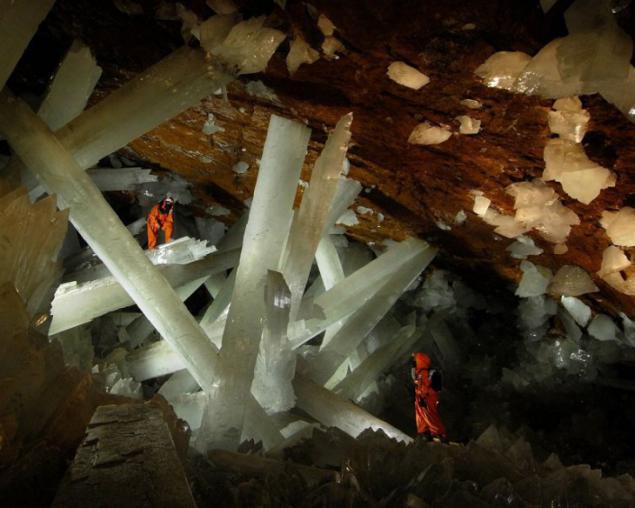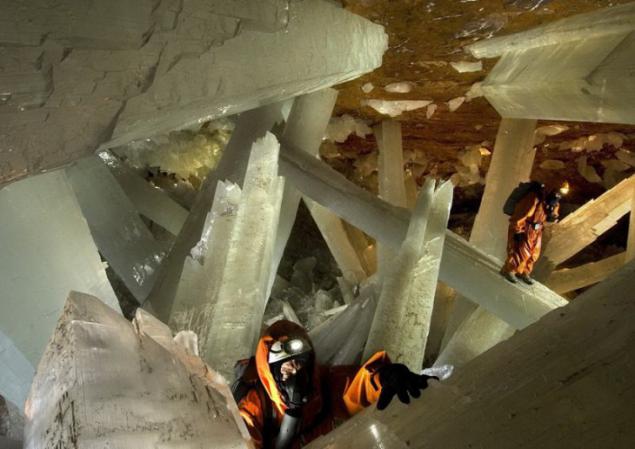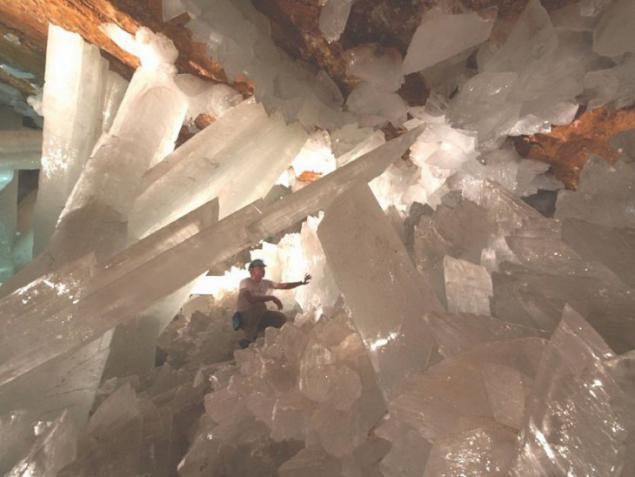 via factologia.net/countries-and-cities/569-crystal-cave.html