Dying on stsene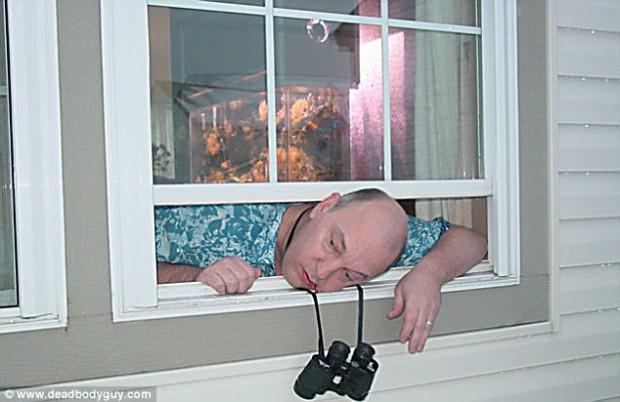 56-year-old Chuck Lamb literally dying to make a living. In 2005, he left his job IT-engineer to devote himself to a very strange hobby - playing dead. Today, he earns up to $ 1,500 a day playing a corpse in various films and television shows.
It all started one night when Chuck watched an episode of the "Law & Order: Special Victims Unit" with his wife Tonya and I suddenly realized that it is possible to represent the body. The following week he made a website and upload multiple pictures and videos, a native one: all was dead guy Chuck. Tonya helped create all the scenes - pouring fake blood at the right time lowered the garage door, threw the bathroom toaster (disabled), and much more.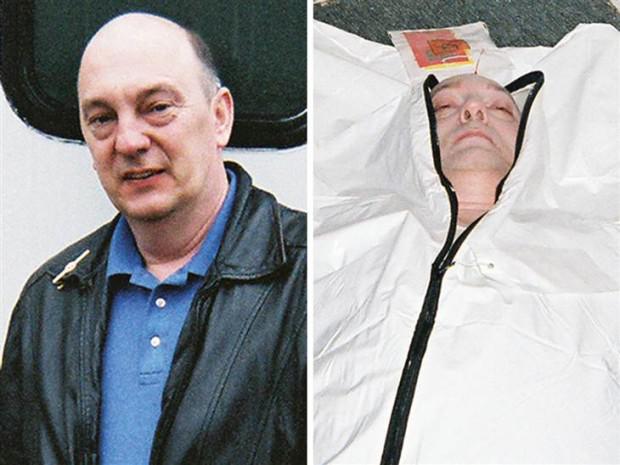 At first it was just a joke. Well, Chuck has always wanted to appear on TV, but did not have the talent. And then I realized that no talent is not necessary to play dead. All makes Tonya - puts the scenery, take pictures, and Chuck at this point was the same scenery, like everything else.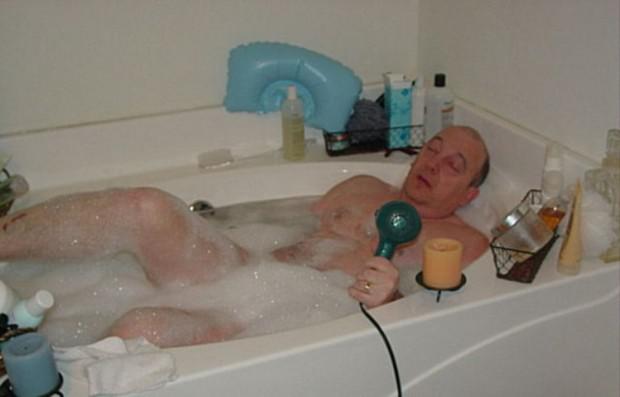 Shortly after the launch site deadbodyguy.com accumulated 50 million views. Chuck participated in several popular shows, and then he found an agent, and he began to act "dead" for television. He starred in the 25 scenes, including took part in a Hollywood horror movie called "Job».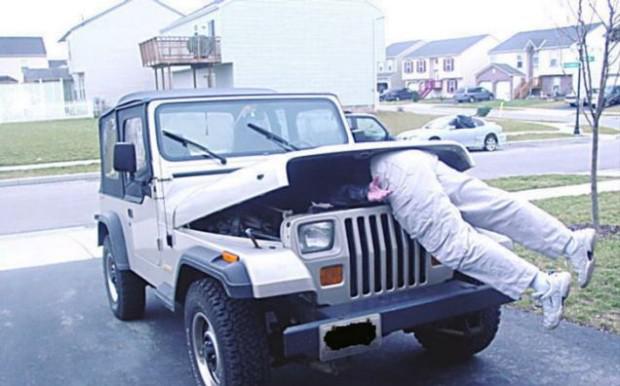 Chuck thinks that really looks like a dead man - pale, bald, with bags under his eyes. According to him, any way and would have taken him for a zombie. His biggest success was the budget horror film "The day of the murder," which topped the list of horror movies Netflix a few months, and later became a cult in the United States.
via factroom.ru