There is a wish?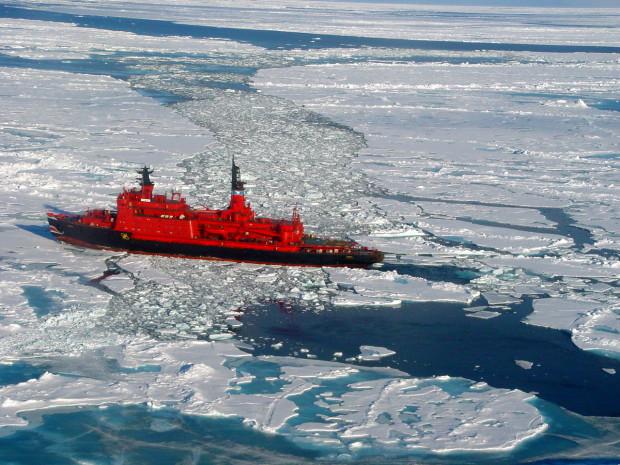 Any tourist who paid $ 25,000 per person can go to a three-week cruise to the North Pole on board a Russian nuclear-powered icebreaker "50 Years of Victory". This is the largest class icebreaker "Arktika" in the world, a top speed of 21, 4 knots (40 km / h).
Ironically, the ship for the fiftieth anniversary of the Victory Day in 1995, were unable to finish due to lack of funds. Icebreaker added onto until the beginning of 2007, after the 60th anniversary of Victory Day. Preparing the ship for its maiden voyage to Murmansk started in the third week of February of 2007.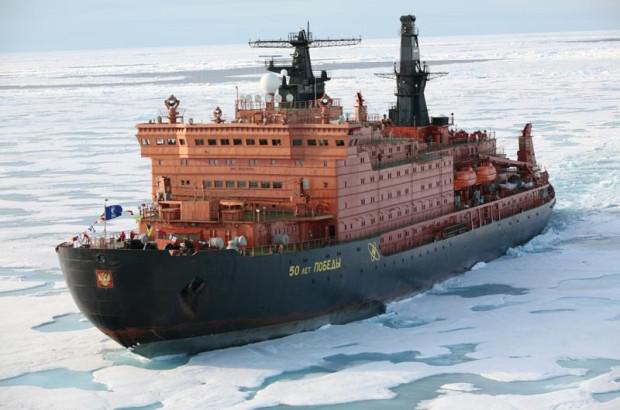 Nuclear icebreakers are used in order to travel to the 1989 year. "50 Years of Victory" was first chartered tourist company «Quark Expeditions» in the year 2008 - a group of maritime hunters hired the ship to watch the eclipse of August 1, 2008-year. They sailed from Murmansk 21 July 2008, the year and reached the North Pole on July 25 of that year, setting a record for the vehicle speed. In 2013, the year, July 30, the icebreaker has set another record - reached the North Pole for the hundredth time.
The ship has its own gym, swimming pool, library, restaurant, massage center and a music room.
via factroom.ru