Greenpeace has published on the Internet a list of genetically modified foods. It quickly spread through the many sites and social networks. Is this information true or is it yet another fiction? At the beginning of this article is a list of major food manufacturers. And at the bottom of a denial, which makes you wonder who and why disseminates information of this kind, particularly on products of baby food.
List of products:
1. Snickers.
2. Products from McDonald's.
3. Baby food Nestle.
4. Tea Lipton.
5. Candy M & M's.
6. Twi.
7. Milky Way.
8. Chocolate and cocoa Cadbury.
9. Ferrero.
10. Production of Nestle.
11. Chocolate drink Nestle Nesquik.
12. Coca-Sola.
13. Sprite, Fanta, Tonic "Kinley", "Fruktime».
14. Pepsi.
15. 7-Up, «Fiesta", "Mountain Dew».
16. Cereals Kellogg's.
17. Sauces Knorr.
18. Cookies Parmalat.
19. seasonings, mayonnaise, sauces, Hellmann's.
20. seasonings, mayonnaise, sauces, ketchup Heinz.
Figure 21. Uncle Bens Mars.
22. Products Hipp.
23. The infant formula Abbot Labs Similac.
24. Yogurt, kefir, cheese, baby food Danon.
25. Soups Campbell.
26. Chocolate, chips, coffee, baby food Kraft.
27. Baby food products "Delmi» Unilever.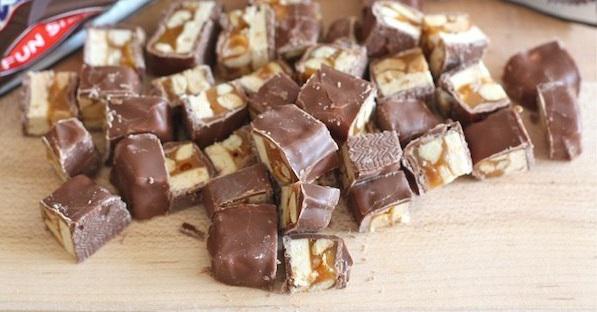 Branch of the environmental organization Greenpeace has filed a list of major companies that are used in the manufacture of products genetically modified ingredients. Many corporations have got the list, refute this information. Greenpeace argues that some hit him only because he did not have filed the information on the composition of their products.

Many manufacturers add that they have all the proper documentation. They argue that information about them is not accessed.
If such criticism producers will go on, then it can cause harm to many product groups. For example, sometime in the late 90's took a negative campaign against the yogurt, which led to a decrease in sales of these products.

Be careful! Study the information on the labels carefully. Also try to eat food from their beds, if possible. Useful what grown with their own hands, and rightly so.

Share this information with your friends!

via takprosto cc