Edith Makfild always considered his home in Seattle, Washington, just priceless. The woman refused to even millions of dollars that was offered for her home in 2006. Businessmen planning to build a huge shopping mall and thought Makfild not stand in front of a wallet, but the hostess refused to sell the property at all. Even a million dollars does not make her move out of here.
However, those who wish to invest the money, did not give up their own ideas and yet begun construction of a shopping center. However, this does not touch the house, Edith Makfild. Despite the construction of its nest it remains intact. Resident Edith became a kind of inspiration for the creators of the animated film "Up" and they even made the house his cartoon hero.
Unfortunately, the 87-year-old Edith inspirer Makfild left this world in 2008, but the house - not anything left behind this amazing woman. Edith rewrote his house on some Barry Martin - chief architect of the nearby construction site.
After Makfild have been diagnosed with pancreatic cancer, a man often drove her to the hospital for examination, keeping an eye on her and helped in every way a woman to carry a terrible disease.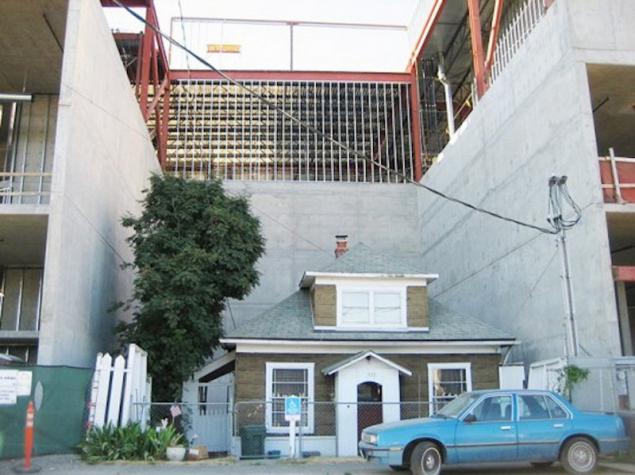 Initially, Martin promised to turn the house into a memorial to Edith Makfild, but unfortunately, the architect did not keep his promises, and sold it to some real estate company.
The company has found investors and had grand plans for this house. These people wanted to restore the house of the old woman. But it did not work out as planned. As a result, the company went bankrupt, the scheme collapsed and the money invested sunk to nowhere.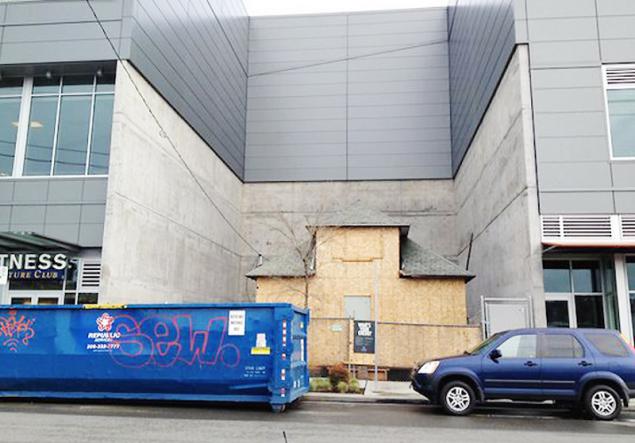 Lenders bought the wonderful house and put him in March 2015 at an auction. Now it is a place that inspired the creators of the animated film "Up", is waiting for its new owner.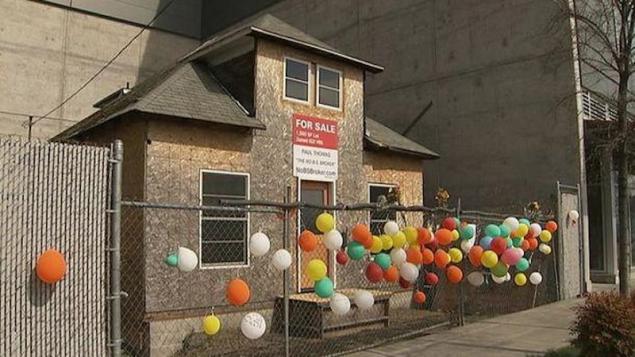 It is a lovely little nest permanently decorated with balloons. True, today hardly anyone will give him a million dollars, making the act of Edith Makfild even more noble.
Looking for a small cozy home? Want to see how the house looks from the inside? Well, I enjoy the house that was the inspiration for the creators of the famous cartoon «Up»!
Remember, in this world there are things that are not sold. They for their owners are more important than a huge fortune. This house was for Edith Makfild a priceless thing. The woman did not sell it and left a trail that might even be an inspiration to someone. Tell this story to your friends.
inhabitat.com/edith-macefield-the-84-year-old-who-refused-a-million-dollars-and-forced-a-shopping-mall-to-build-around-her-house/