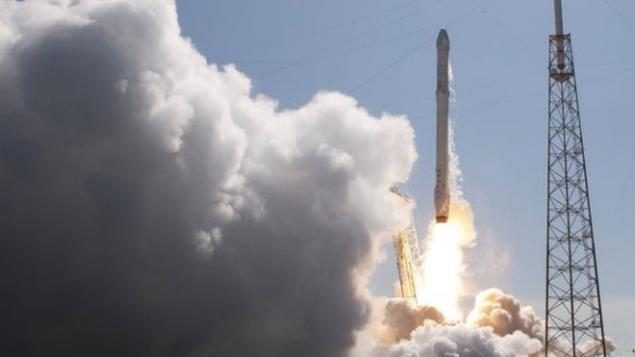 SpaceX company about two weeks ago
received permission from NASA to send into space a very important cargo. Thus, the company Elon Musk got a second category of NASA, which means that billions of dollars of cargo transportation. Launch Services Program NASA signed a multiyear contract with SpaceX. Earlier Falcon 9 was held in Agency document as a booster for scientific missions "medium risk". This includes sending orbiting satellites and interplanetary probes some. Now Falcon 9 was «Category 2", according to the classification of the agency.
Now the company has received the appropriate certification and by the US military,
о as he reported
Lieutenant General Semuel Greaves (Samuel Greaves). Now the rocket Falcon 9 will work for the benefit of US national security by sending into space the respective loads. Such goods are likely to be intelligence and military satellites.
According to the head of the US Air Force Deborah Lee James, attracting Space X national defense - a very important stage in the development of defense programs. She also noted that Space X has proved highly competitive operator starts.
According to the military, the competition among the companies - operators run will reduce the cost of launches. Now the United States - only two operators launches, which can work for defense. One of the companies is a United Launch Alliance (the company to obtain certification of Space X is, in fact, a monopoly). The second company - Space X.
Note that Elon Musk has spent about $ 60 million over two years to obtain a state license for launches. The first attempt to start a war was undertaken in 2005. Then the US Department of Defense has decided to work with United Launch Alliance.
As for NASA, the previously SpaceX successfully completed 6 cargo delivery missions to the ISS. Now, after certification NASA, and the company received permission to work with the scientific mission of the agency.
Source:
geektimes.ru/post/251072/