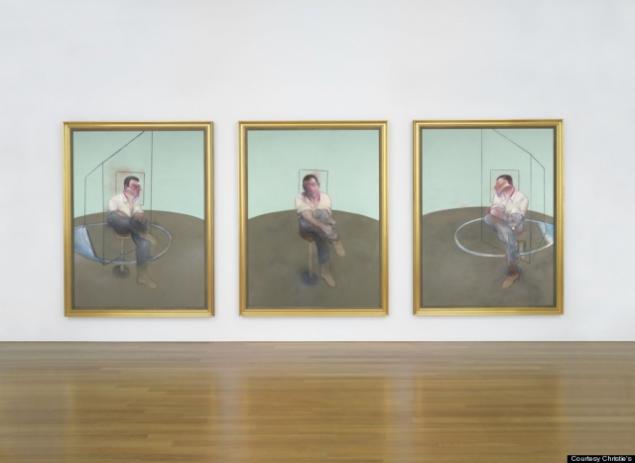 1. "Triple Elvis," Andy Warhol (1963) - 81.9 million dollars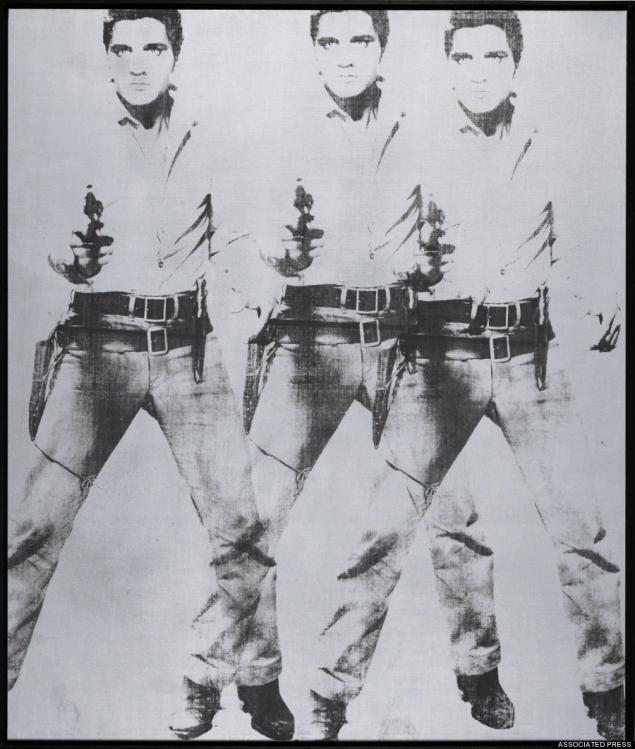 It is one of 22 portraits by Warhol Elvis. The painting depicts the singer in a cowboy shoot a pistol "from the hip". An anonymous buyer purchased it in September of this year at the auction "Christie" for 81.9 million dollars. Portrait written in ink and silver paint.
2. "Four Marlon" Andy Warhol (1966) - 69.6 million dollars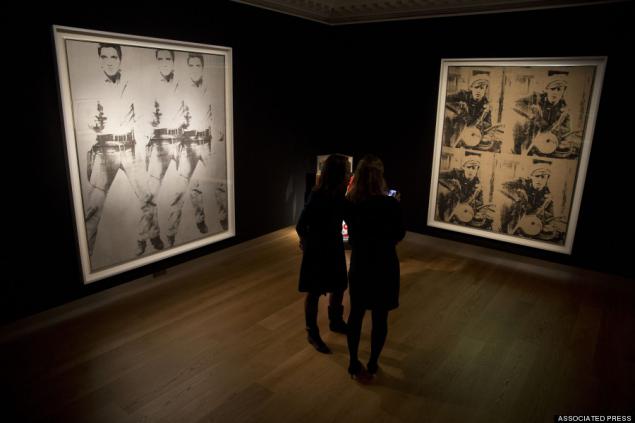 Like Elvis triptych, this seemingly familiar picture actually never been put up for auction. Both works in the 1970s, has become a gambling establishment in Germany just over 200 000 dollars.
3. "Three sketch the portrait of John Edwards," Francis Bacon (1884) - 80.8 million dollars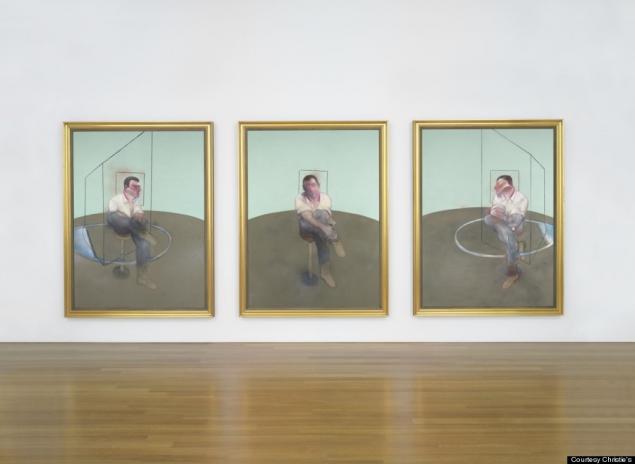 According to history, Francis Bacon met John Edwards in 1970 in a London bar, where Edwards worked as a bartender. They struck up a strong friendship (not having an affair), which lasted until the death of the artist, who bequeathed all his belongings to his best friend - John Edwards.
4. "Untitled", Cy Twombly (1970) - 69.6 million dollars
This work of art belongs to the series of the artist called "school board." Revenue for the gray cloth covered scrawl you applied white wax pencil, surpassed all expectations.
5. Two paintings "Untitled" Mark Rothko - 76 million dollars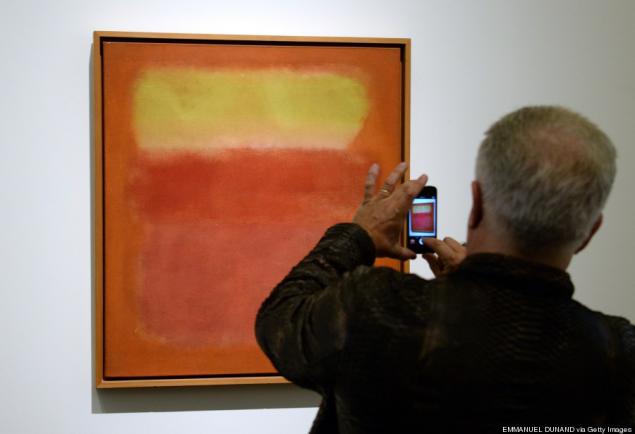 Two works from the collection of Rothko Rachel Mellon "Bani", widow of billionaire Paul Mellon, also exceeded the upper limit of the pre-sale estimates, having gone under the hammer for 76 million. Dollars.
6. "Spring", Edouard Manet (1881) - 65 $ 100 000
Painting French Impressionist masters «Le Printemps» or "Spring" was sold at a price almost two times higher than the maximum price for the last paintings of Manet.
7. "Datura" Georgia O'Keeffe (1932) - 44.4 million dollars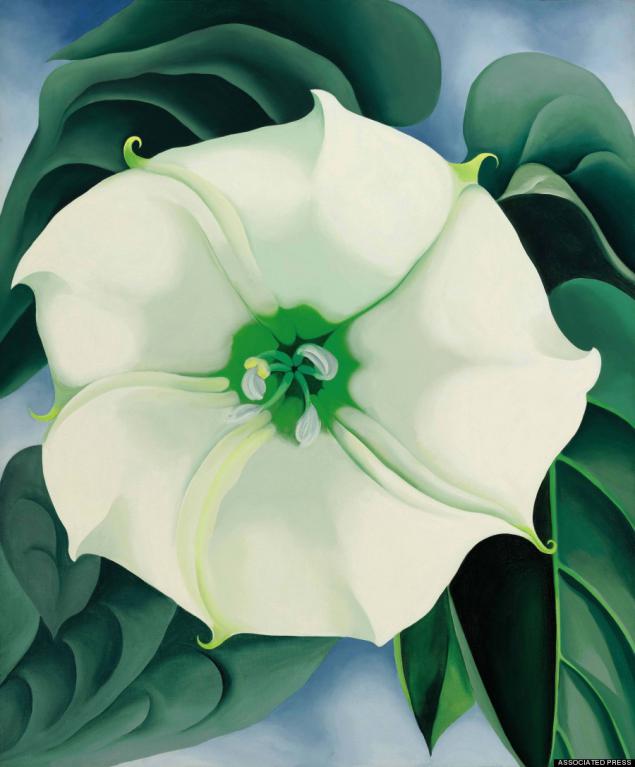 Georgia O'Keeffe painting "White flower number 1" or "Datura" has acquired an anonymous buyer paid 44.4 mln. USD. This painting was among the most expensive paintings, written by women artists.
8. "Chariot" by Alberto Giacometti (1950) - 101 million dollars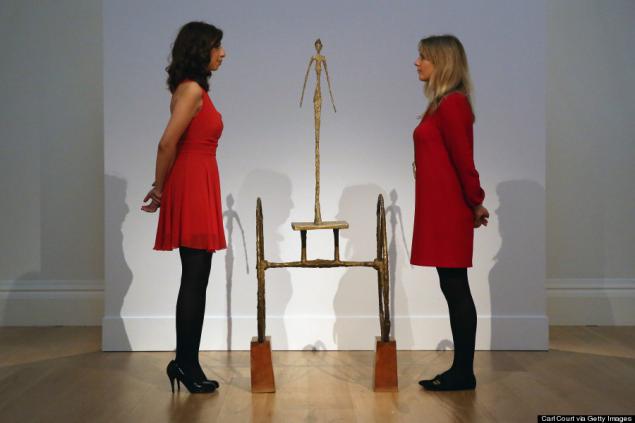 This fine bronze sculpture in the form of a graceful female figure in the chariot is considered one of the best human sculptures. It was sold at the fabulous price of all works of art in our list.
9. "Black fire I», Barnett Newman (1961) - 84.2 million dollars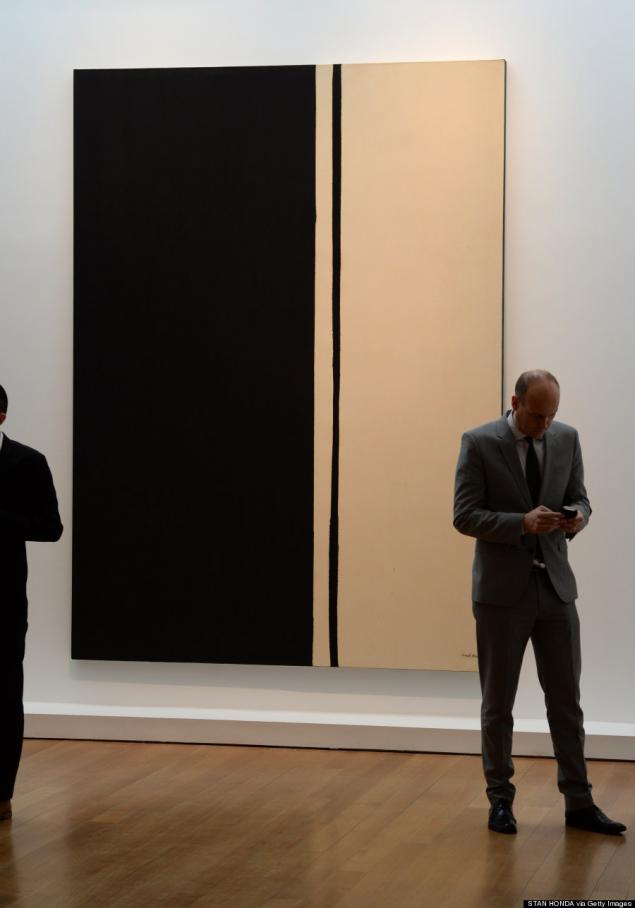 Picture "Black fire I» acquired an anonymous buyer, setting a new record price for a work by American artist. Barnett Newman said that the purpose of the fabric to turn black in color.
10. "Portrait of George Dyer saying," Francis Bacon (1966) - 70 million dollars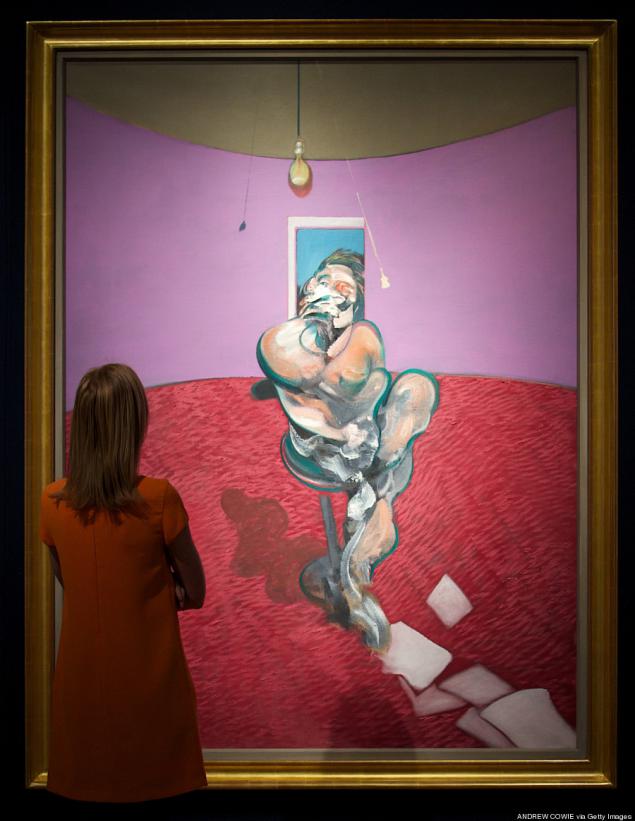 George Dyer broke into the home of Francis Bacon in 1963, intending to rob him, and then became acquainted with the artist robber, which grew into a fascinating novel. Dyer was the favorite muse and lover Bacon, but suffered from alcohol dependence and depression. In 1971, he tragically committed suicide.
--img12--