The author writes:
My name is Martin Kezek. I am 27 years old. I am a photographer from a small Polish village Gronchi. I live in a beautiful place, close to the mountains of Tartu, Pieniny and Gorce. A few years ago I decided to take some pictures of our stunning location selected the best time and the best lighting. Thus was born my passion for photographing landscapes.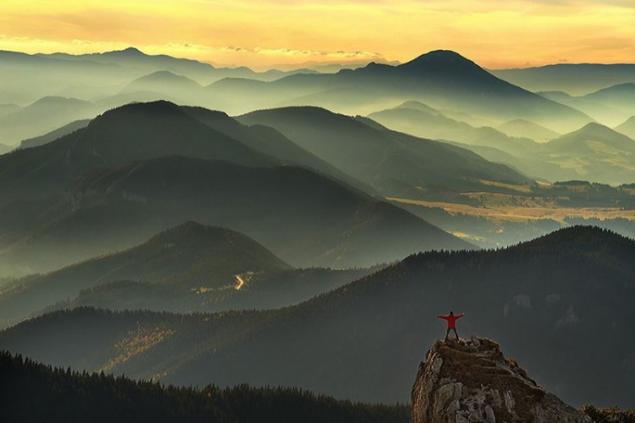 The most important thing for my shots - is light. It determines how will look like this or that landscape on the photo. Usually I come to the point where I plan to take a picture, an hour before sunrise. Watching the changing sky, I'm starting to create a song that I need. And if I decide to capture the sunset, I usually waits for a few minutes after sunset to get a more saturated colors.
Often I go to the same place several times, because there are quite difficult to immediately capture the moment when all the conditions are ideal (light, light fog, sky unusual shade) and make a stunning picture. The best part of the profession of landscape photographer - a closeness to nature. I love what I do and would not trade my job for anything in the world.