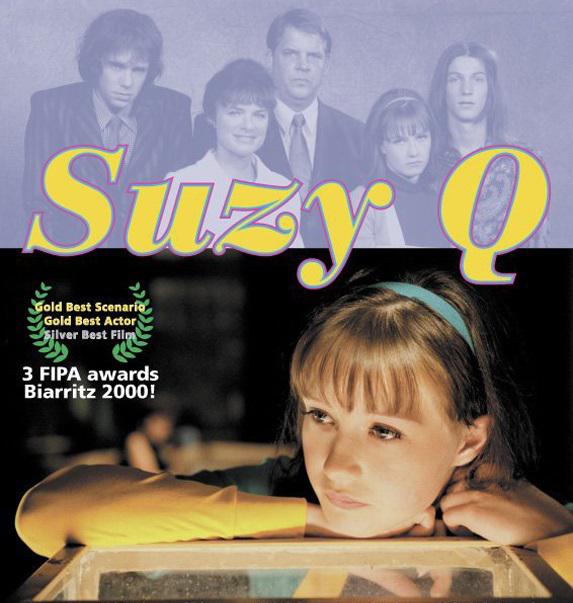 Directed quite popular at the time of the film "
Suzy Q
" (1999) went on such an unusual step to save his paintings from oblivion. Not so long ago, the director (Martin Koolhoven, Netherlands) found that the spread «Suzy Q» legal means it is now almost impossible. The film features the songs of famous bands and artists, including the Rolling Stones and Jimi Hendrix. And the term of the license for the use of these songs for the film has expired.
As a result, the product can not be let out on compact or spread in the network as a licensed copy. Realizing that a good movie (7 points assessment IMDB) can all go into the unknown, the director decided to turn to piracy. The other day he sent a
twitter
message unaddressed request to place their work on ThePirateBay.
Within hours, a copy of the film in the poor quality of the resource has been loaded. Later appeared and better versions, including 720p-version.
Needless to say, on the whole situation and drew attention to the world's media, then it's safe to say that the film will soon no longer sink into oblivion.
Moreover, the director uploaded a picture in a decent quality on
YouTube
. One would expect that the moderators of service immediately block the film (all on the same reason, lack of publisher rights to the music sounding in the film). But no, «Suzy Q» is on YouTube so far, and no one was deleted.
Perhaps we can say that the director himself became a pirate, after full rights to the music and the film he did not have. But the work is saved, and now anyone can re otsmotret movie (which, by the way, and debuted
Carice Van Houten
, known now on "Game of Thrones».
Via
torrentfreak
Source:
habrahabr.ru/post/231485/