The increased activity of economic activity, increased traffic in the Arctic require more assistance icebreakers. All nuclear-powered icebreakers are managed by FSUE "Atomflot" State Corporation Rosatom.
Today in the ranks of the nuclear submarine is 4:
 - Two classes of "Arctic", it's - "50 Years of Victory" and "Yamal»;
 - Two classes of "Taimyr" is "Vaigach" and "Taimyr».
At the end of the 13th, it was decided to start-up, standing idle, nuclear powered lighter cargo vessel "Northern Sea Route».
And here came the news: a / l "Soviet Union" must appear on ice roads to navigation 2017 - 2018 года.
4 photo.
A / L "Soviet Union" in all its glory: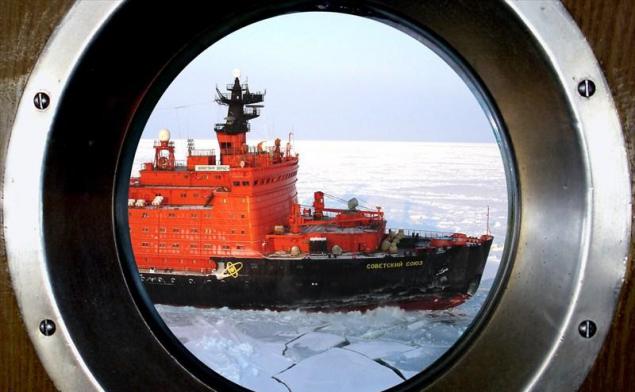 Let me remind you:
 - A / l "Soviet Union" is built in St. Petersburg at the Baltic Shipyard in 1989. Class - "Arctic". But since 2007 it stood at the pier, waiting for their fate, to work on the Northern Sea Route is still enough remaining icebreakers.
 - November 5, 2013 on the stocks of the Baltic plant laid nuclear icebreaker of new generation.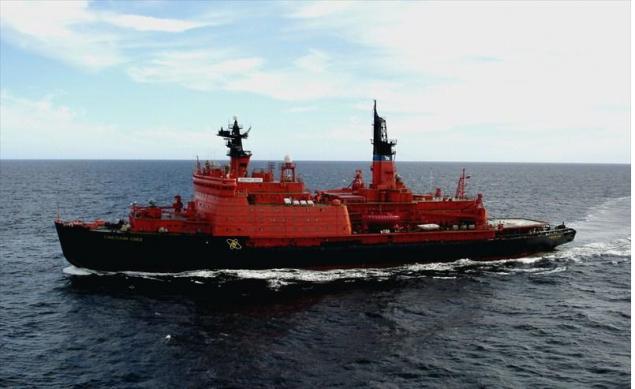 03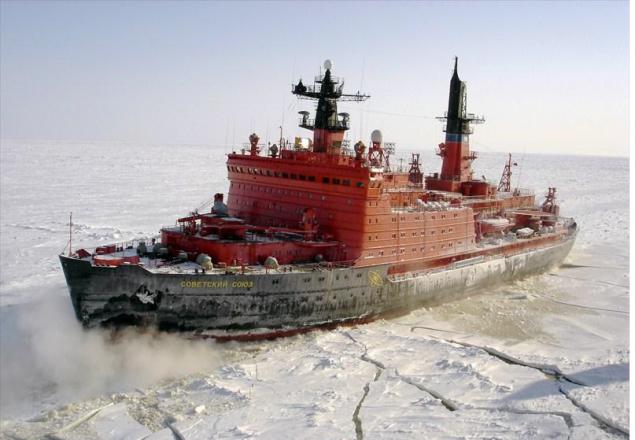 04