At least two of the auto giant interested Elon Musk invitation to participate in the development of a network of electric charging stations,
сообщает
Financial Times.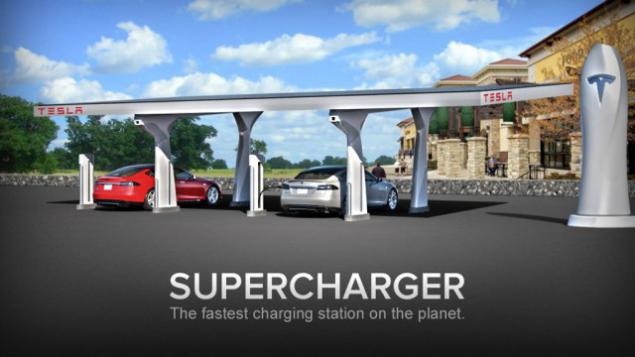 The publication draws attention to the fact that all three companies - the world's largest manufacturers of electric cars.
This means that the chances that the configuration of networks elektrozapravok future will match exactly the vision mask, strongly increased:
remind < / a>, that the condition of the partnership for those wishing to preserve the existing principle of "bought a car - Dressed lifetime free" and a reasonable contribution to the cost of expanding the network of Tesla Supercharger.

«Novaya Gazeta»
writes
, that shares Tesla Motors (TSLA) on US stock exchanges soared from $ 204 to $ 219 apiece.
Source:
habrahabr.ru/post/226437/