Tver Boulevard was a magnificent spectacle, a lot of military equipment,
at a distance of a couple of meters, tanks sweep past you, deafening roar of their diesel engines, huge poplars and Iskander.
Rehearsals will be held by the way even 29 and May 4, can be viewed from 20.00 to 23.00 on Tverskaya Boulevard.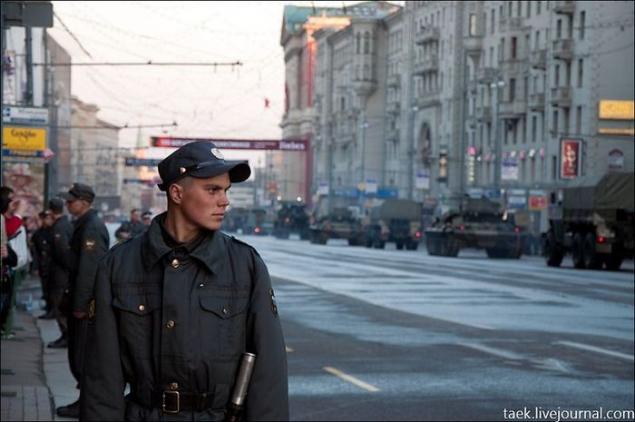 Heavy flamethrower system TOS 1 with a funny name "Pinocchio»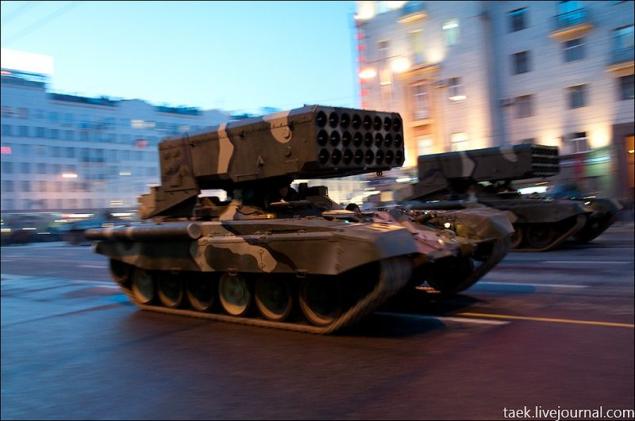 BTR-80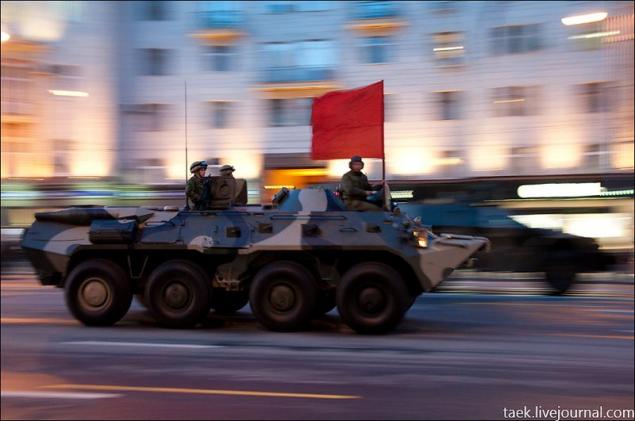 All Tver Boulevard was cordoned off, and every 3 meters was a police officer.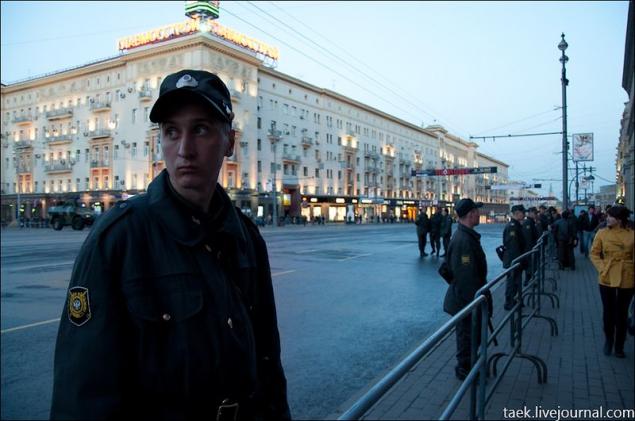 BTR-80 and BMP-3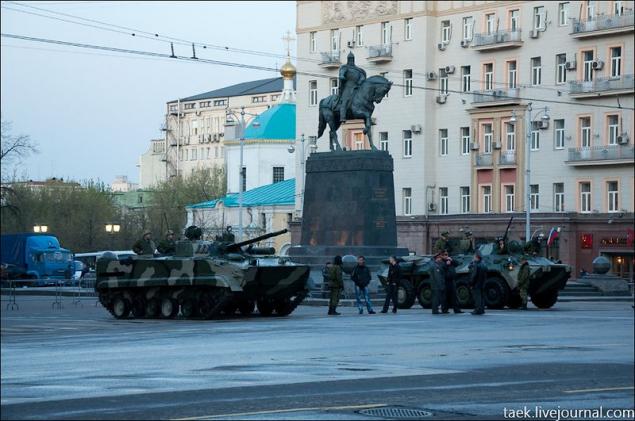 Determine the model could not, apparently some infantry machine.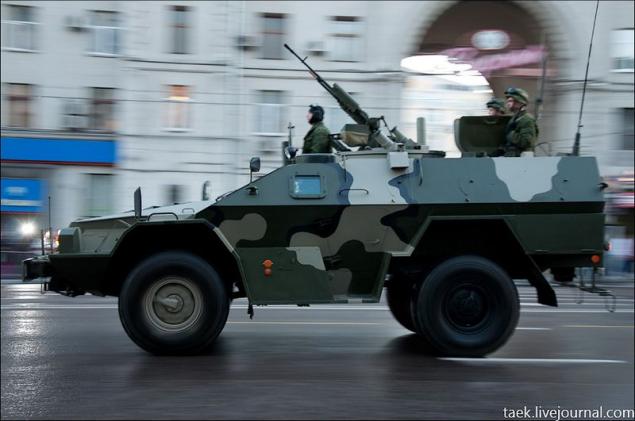 The main tank of the Russian Army T-90