Hotel Four Seasons Hotel in New York offers its guests a number which, according to the well-known Canadian hotel chain,
this should be a model of luxury and refinement. However, to feel for one day to really king
need to pay $ 35 thousand. Thus, according to The Wall Street Journal, for its price Ty Warner Penthouse in Midtown Manhattan
is one of the most expensive hotel rooms in the United States.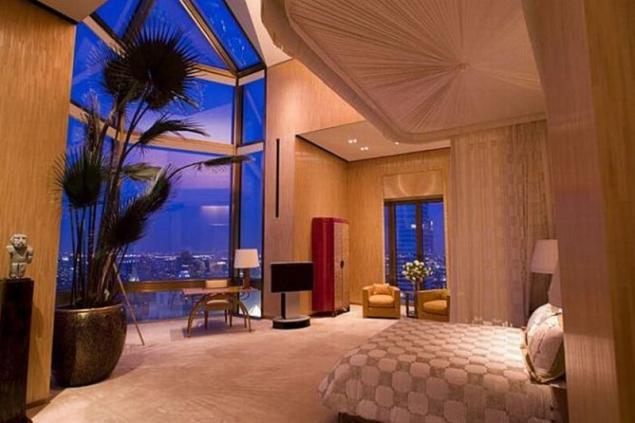 Number in which the sink in the bathroom is made of crystal unit and the wall in the bedroom pouring fountain, located on the top floor of the Four Seasons Hotel. It offers stunning views of New York in all four directions. In addition to unlimited free service, including dishes from famous chefs, to those who stay in the room around the clock doorman and secured personal car Maybach or Rolls-Royce with a driver. According to the hotel, for design and construction of the hotel was spent seven years and $ 50 million. Meanwhile, if $ 35,000 is too much for the pocket features a large apple, Four Seasons Hotel has cheaper rooms, including a $ 18,000 or $ 14,000.