The heroine of the May issue was the Manhattan Magazine Kate Mara. In an interview with 31-year-old actress told about the friendship with the younger sister Rooney, and share with the reader's career prospects.
Posing beautiful fashion photographer John Russo.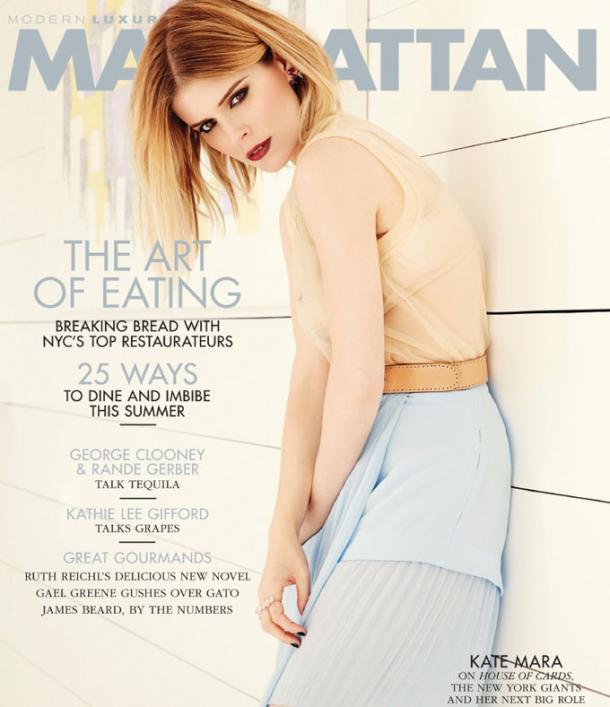 Kate Mara Cover Manhattan Magazine. May 2014.
The fact that the opponent does not consider relative, but on the contrary, is pleased to engage with it a common cause:
It's great that the girl, which is not close to the whole world, does the same job as me. I do not take it for granted. Now Rooney is also in our "private club" and for a long time I was in there alone.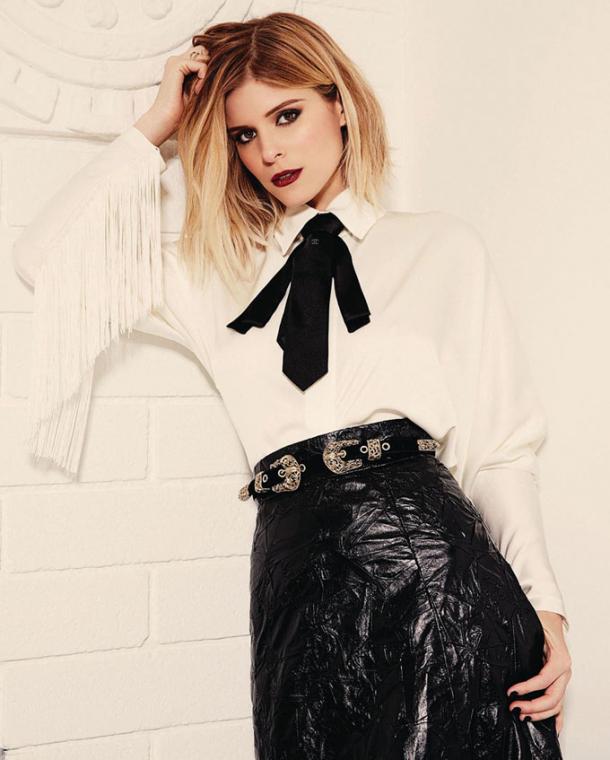 The fact that the 28-year-old Rooney goes through the same thing as what faced once she:
It's rare to have a number of rights, which are familiar to all of your problems, worries and joys.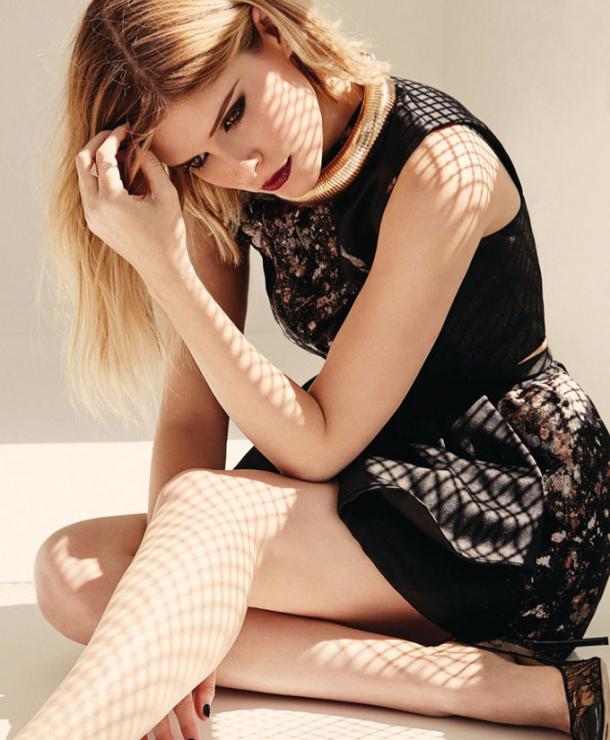 About how often they meet with her sister:
Interestingly, despite the fact that we live five minutes from each other, we almost never see each other at home. Because we never are in Los Angeles at the same time - fortunately, we were both busy.
A new role in "Fantastic Four" Joshua trunks. Kate got character Invisible Woman:
This work is completely different from anything I've done before. I love movies grim with unexpected plot twists and unpredictable climax. And I think, "Fantastic Four" is such a film.