Rebel Cara Delevingne unchanged ambassador products Yves Saint Laurent Beauté. New pictures represent a model in a different mood.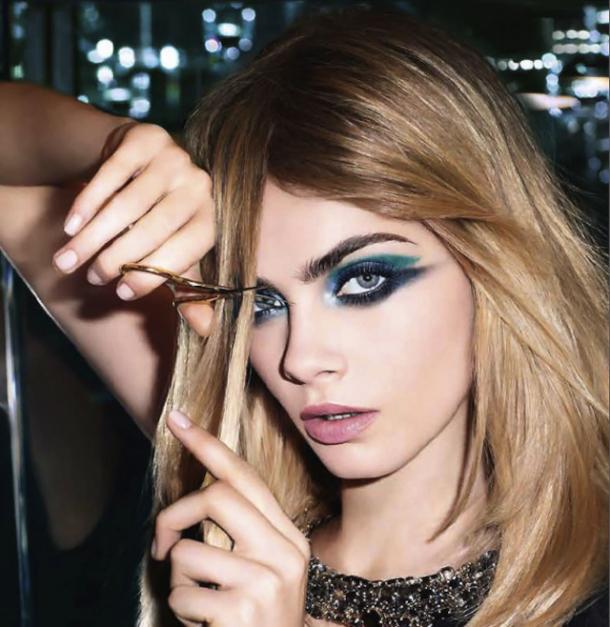 First - refers to the aesthetics of the 60's, where Cara Delevingne currently trying to cut off their own graphically bangs. Languid eyes languishing and rich emerald green arrows - from the shadows palettes # 6 Rive Gauche, included in the new series Couture Palette.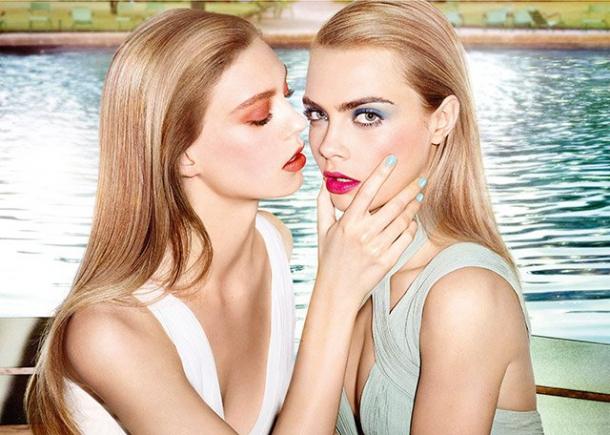 Cara Delevingne and Ondrej Hardin
On another picture Cara Delevingne posing in the company of fellow model Ondrej Hardin against the backdrop of Parisian gardens Tyuelri. Game color contrasts makeup model show in the aesthetics of the 60's culture. Luscious lips for kissing and burning cheeks blush will provide product line under the name Baby Doll Kiss and Blush.