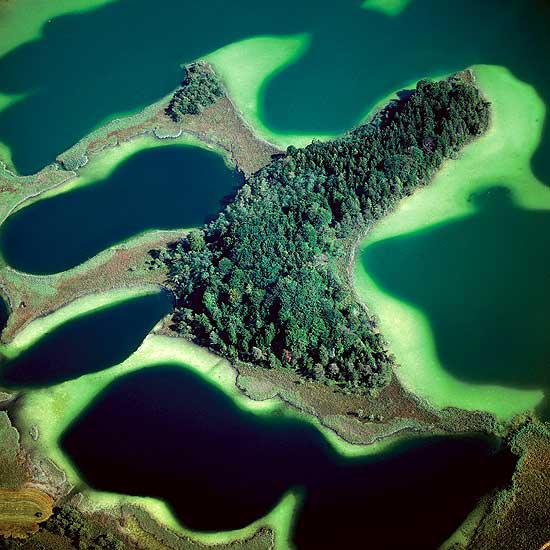 Lake Osterzee (Ostersee), Bavaria, Germany. Aerial Bernhard Edmayera.
The well-known German photojournalist and geologist Bernhard Edmayer (Bernhard Edmaier) last week introduced a re-edition of his book-album titled Earthsong («Song of the Earth"), which includes a unique collection of aerofotografiyzhivopisnyh places and colorful landscapes of the German book called Das Lied der Erde, in honor of Gustav Mahler's works, created in 1908.
All photos were taken "Aerial photography" during many years of flights over the amazing and untouched landscapes of the Earth. It should be noted the uniqueness of the work Edmayera since most of them never nobody was filmed in such rakurse.V continuation you will find aerial photographs of the Maldives, Australia, Greenland, Iceland, Namibia, Ethiopia, Alaska, California, the Bahamas, Costa Rica and home country Germany the photographer.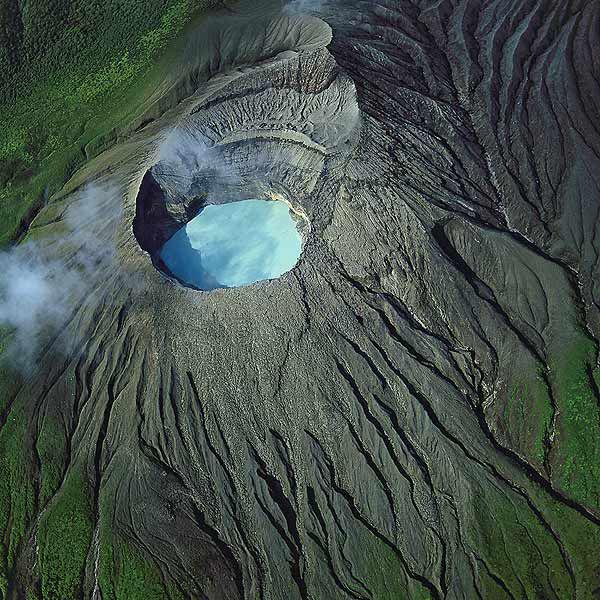 The crater of an active volcano Rincon de la Vieja (Rincon de la Vieja), Costa Rica.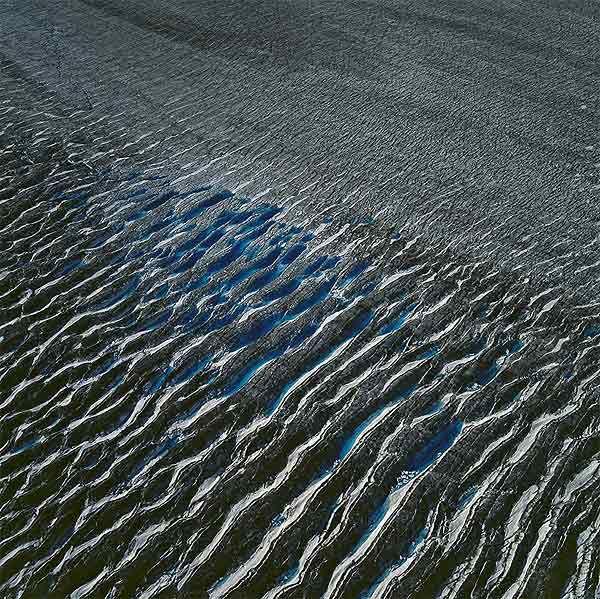 Melt water in the Bering Strait, Alaska.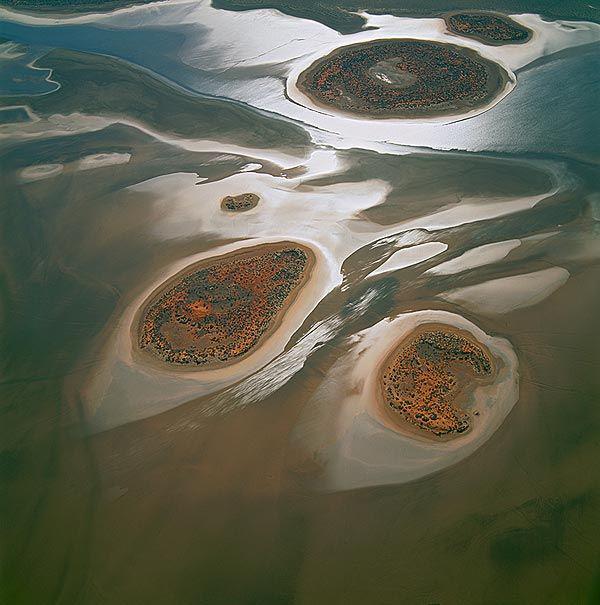 Sandy Island on Lake Amadies (Amadeus), undrained drying up salt lake in the central part of Australia.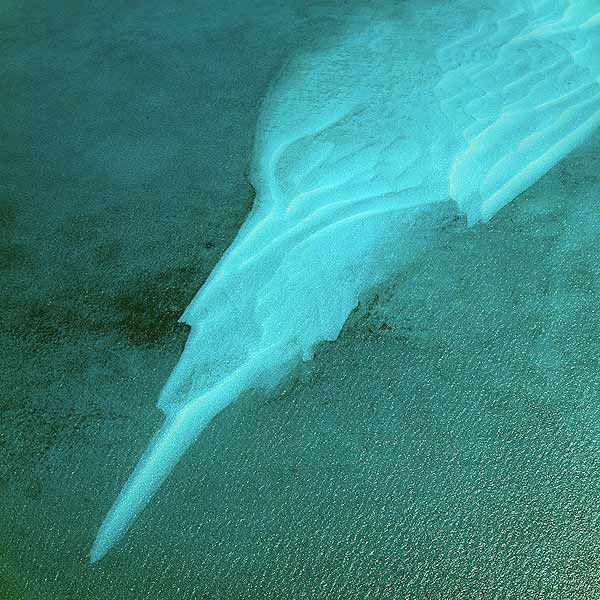 Sands in the Bahamas.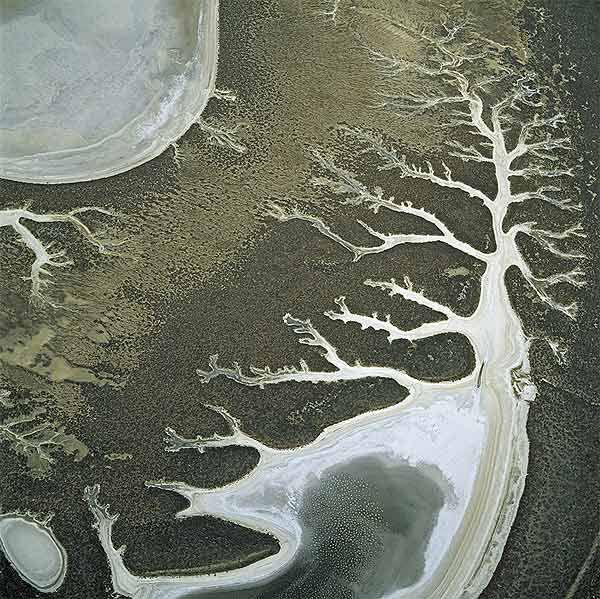 Salt deposits on the Carrizo Plain (Carrizo Plain), California.
Danube Delta and Lake Chiemsee (Chiemsee) in southern Germany.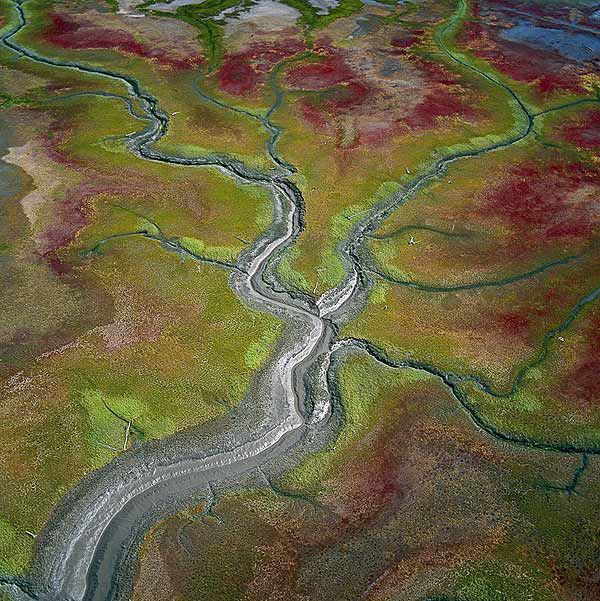 Water Communications, Anchorage (Anchoradge), Alaska.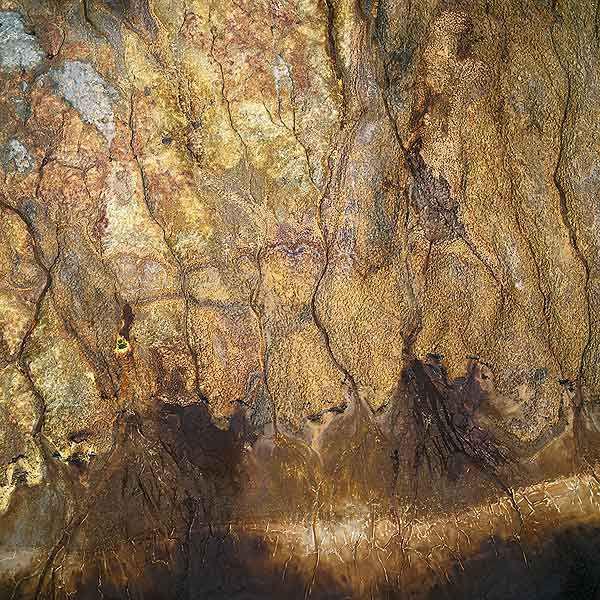 Forbidden Danakil desert, Ethiopia.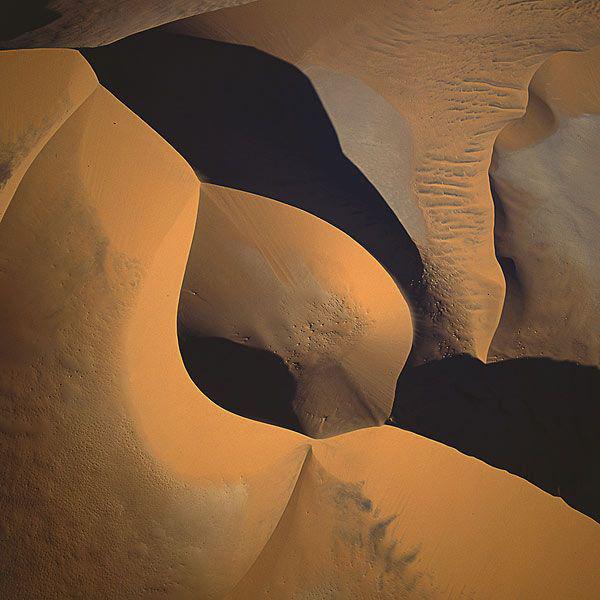 The dunes of the Namib Desert, Namibia.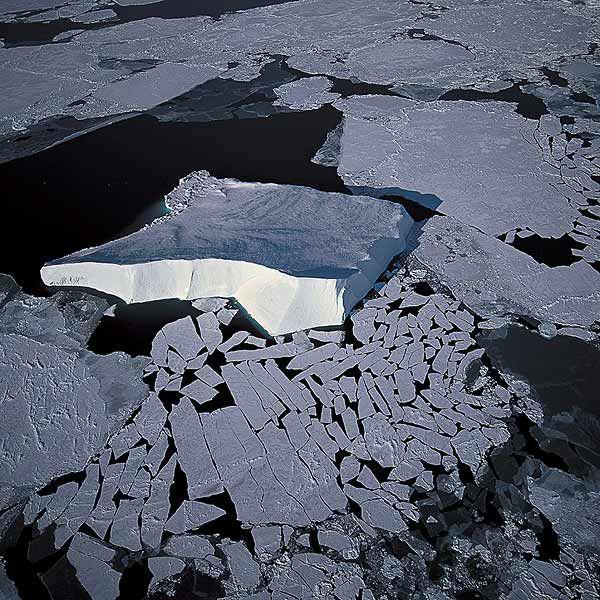 Icebergs and ice floes in Diskobuhte (Diskobucht), Greenland.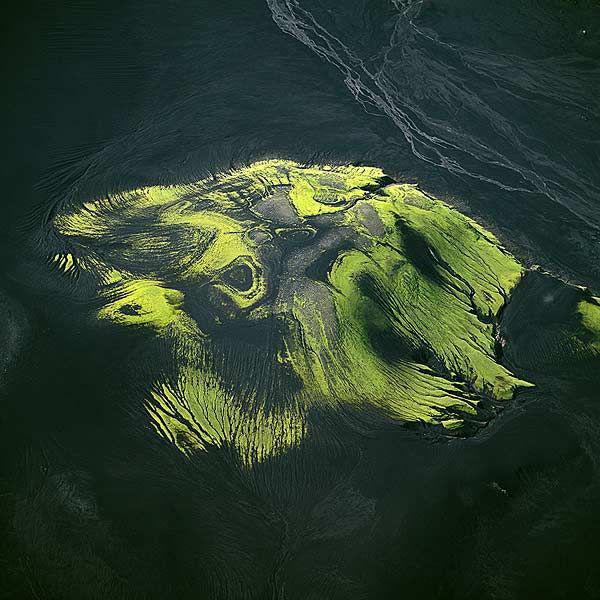 Marsh hills, Iceland.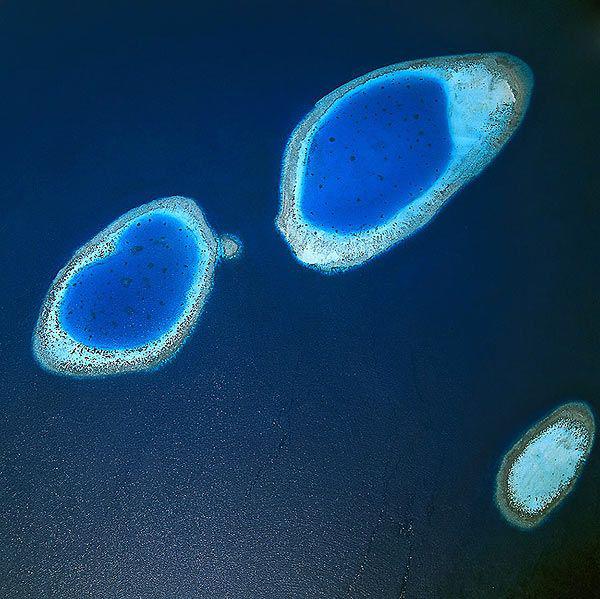 Coral reefs, Baa Atoll, Maldives.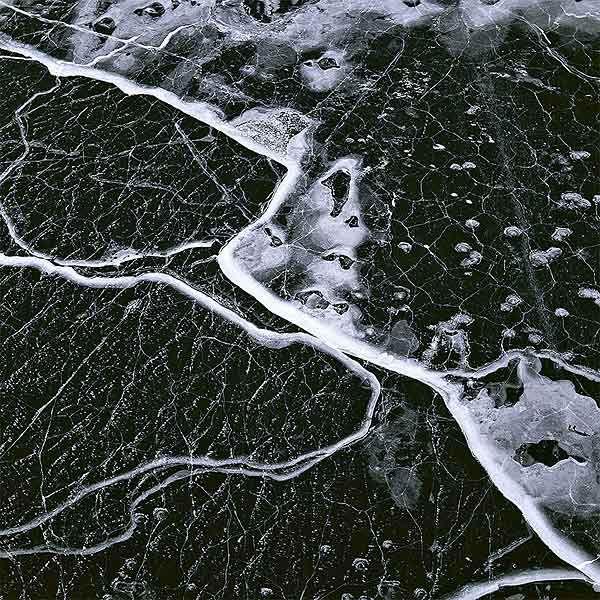 Ice on Lake Silvaplana (Silvaplana-See) in Switzerland.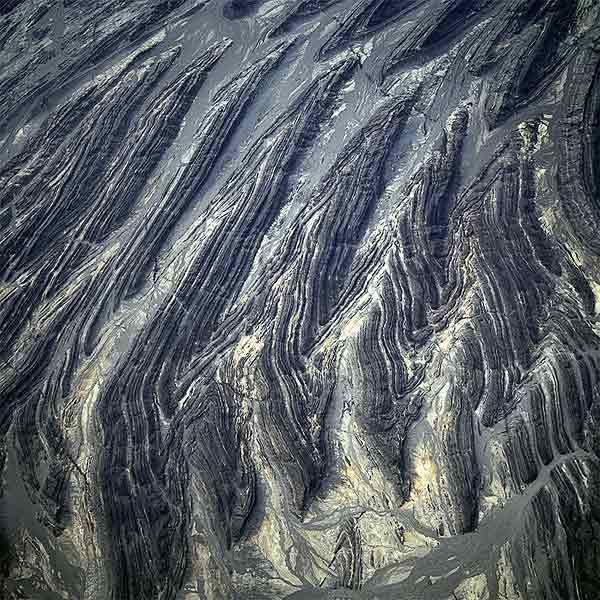 Damara (Damara), Plateau in Namibia, Africa.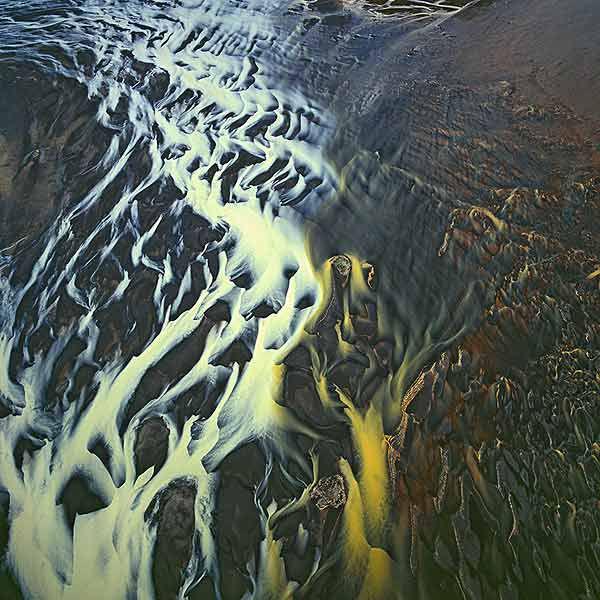 The confluence of the longest river in Iceland
Thjorsa (Torsa or in Russian translation - Bull River).
(Photo: Bernhard Edmaier / GEO.de)
Photographer Bernhard Edmayer - winner of many prestigious
awards. Three of his album ("Volcano" (1994), "Ice World" (1996)
and "Geo-art in Germany" (2003) were named the most beautiful
Scientific-popular editions in Germany, and the book "Geo-Art:
masterpiece called Earth »(Geoart - Kunstwerk Erde) brought him
the prestigious Kodak Photo Book Prize in 1998.