Guinness World Records has made a special selection of his records with photos,
one way or another associated with the New Year or Christmas.
The largest collection of memorabilia with Santa Claus
Jean-Guy Lakerr (Canada) has collected 25,104 different gifts with Santa Claus as of November 30, 2010.
In this first souvenir he appeared in 1988. In his collection already has 2,360 figurines,
2846 cards and postcards from the 33 states, 1,312 napkins and 241 pin and brooch.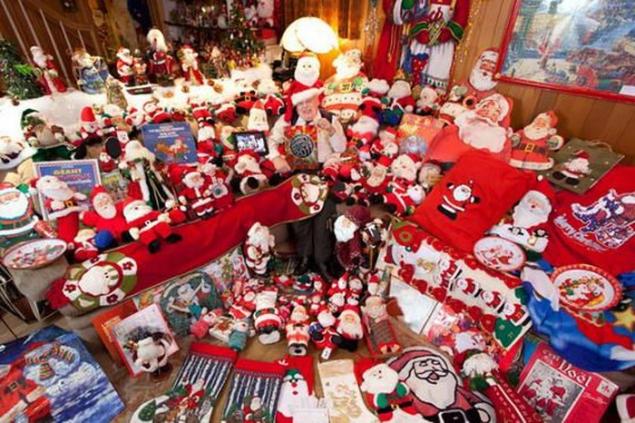 The biggest Santa Claus in the world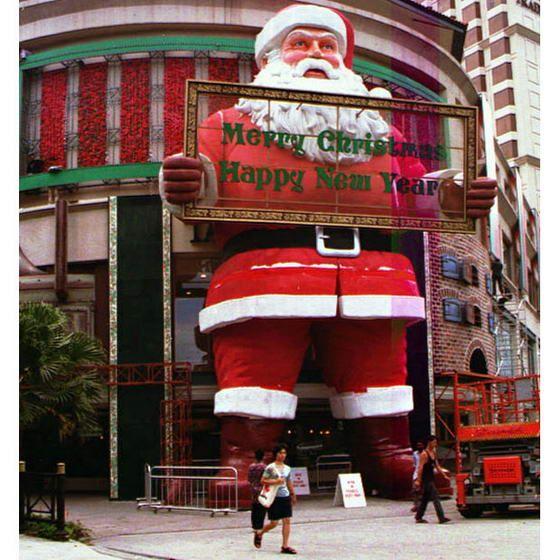 Santa, 15, 6 meters high, 11 meters wide, marks the entrance to the mall Tanglin Mall in Singapore from 10 November 1996 to 3 January 1997. Santa Claus record holder weighed 2, 5 tons and was made of foam and metal.
The most expensive Christmas tree decorated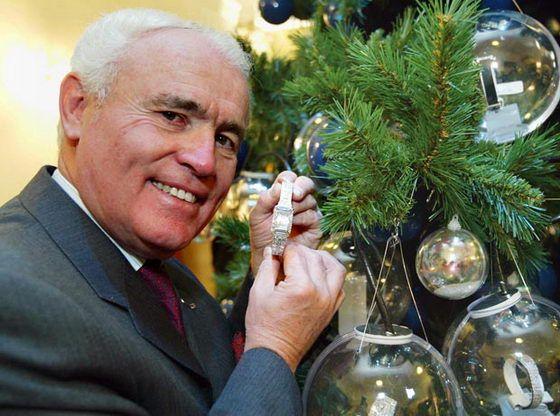 The most richly decorated Christmas tree was installed December 7, 2002 in the club Ttsunamashi Misu (Tsunamachi Misui Club,) in Minato-ku in the Japanese capital, Tokyo, jewelry company "Piaget-Japan". Luxury Christmas tree was decorated with 83 jewels worth a total of 1,357,785,000 Japanese yen (about US $ 16 million).
The biggest Christmas Stocking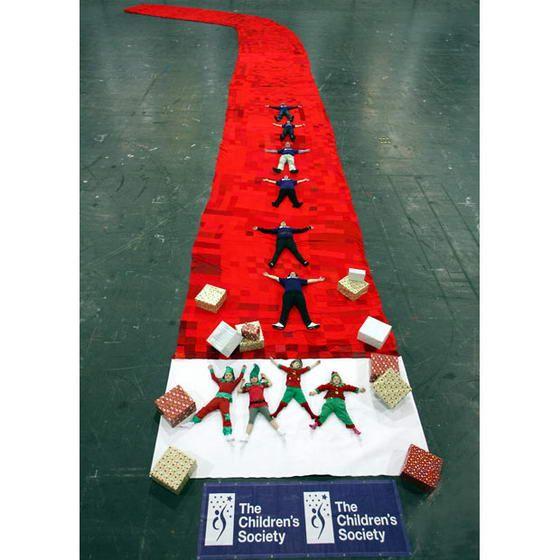 The largest and longest Christmas Stocking - 32, 56 meters in length and 14, 97 meters wide (from the heel to the big toe) was made by the Company of children (Children's Society) in London, UK, 14 December 2007.
The longest line №1 in the music charts over Christmas and New Year